2019 wasn't just a big year for us professionally. It was also a year full of personal milestones: new homes, new babies, once-in-a-lifetime trips, finished novels, opera, theatre, graduations, new additions to our team, and more. A year in the life of Don't Panic is never dull, as you can see below!
Join us in looking back at all we accomplished in 2019. Our team is thriving, and we have so much in store for 2020. See you in the next decade!
Get tasks off your plate faster with the VA Starter Kit!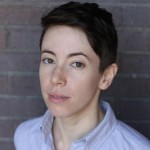 Meet Lee
Lee is a Brooklyn-based multi-hyphenate with a background in writing, design, media production, and the arts. Since 2014, he's been helping Don't Panic's clients launch books, start podcasts, design beautiful publications, and polish up their writing. Talk to him about Star Trek any time.
Work superpower: Finding the perfect word
Favorite cheese: Aged gouda
Go-to karaoke song: "Faith" - George Michael
Pronouns: He/Him/His
Beverage of choice: Ginger beer
Ready to meet your perfect VA match?
Focus on your best. We'll handle the rest.