In my last blog post, I explained the differences between SEO and SEM. To recap. SEO is the free-to-play version that takes constant optimization and watchfulness. You'll certainly be able to have fun, but there will come a point when the pay-to-play folks begin to outstrip your volume. SEM is the pay-to-play upgrade.
To be clear, SEO and SEM are separate entities that garner the same result. So you can't actually just go to the app store and pay a few bucks to upgrade to SEM—it operates on an entirely different platform. In other words, don't give my metaphor too much credit.
For small business owners, the logical next question may be, "Why should I pay for SEM if I can get by just fine with SEO?"
Keyword Control
Like I said, SEO takes a lot of work. There are meta-tags, meta-descriptions, sitemaps, in-links, out-links, etc. that need meticulous maintenance. And even after all of that specification, the keywords that you will show up for are completely up to the search engine.
Let's say you are an auto mechanic that works on specific makes and models. You obviously pepper your site with the names of those makes and models. And the search engine would pick up on that and definitely show you for those keywords.
However, what if you were having a promotion and wanted to show up for "transmission repair discounts" or some such term? There is no guarantee that, even if you add another page to your site advertising that promotion, the search engine would notice and have you showing for it.
Certainly there are many laborious steps that you could take to make it more likely, but as a small business owner, you simply might not have the time.
SEM is your fast and powerful solution. It allows you to specify all of the keywords that you feel you want to show on. You specify them up front, and you can alter them at whim later down the line.
So showing up on the search "2014 Nissan Altima side view mirror partially off repair cheap" is all in your hands. That means if you have a promotion coming up, you can add all relevant keywords to your campaign and be ready to launch day of!
Another perk of SEM is that you can often lure business away from your competitors by bidding on their brand terms.
Provided you pay the going rate, you can show up on literally any search term you want. Say you're still the auto mechanic—if you felt so inclined, you could bid on the word "kittens" and still show. The power is completely in your hands!
I used promotions as an example because, in my experience, promotions and the launching of new products are two areas which excel the most in SEM. It's a powerful way to jump-start visibility into your new product line.
Timing
Real results in SEO can take months to surface. The first month you may see your ranking jump from sixth page to fourth page with some good practices and maintenance.
Woo?!
But when is the last time you browsed through to the fourth page in a Google search?
Even with the best of analysts, being a first-page contender in keywords that you are strong for can take half of a year. Hope you're patient!
In SEM, on the other hand, money moves mountains.
Remember how I said "Google made 97 percent of its 2012 revenue from online ads"? Search Engines will (relatively speaking) fall hand over foot to get things done for you in SEM.
It takes about five minutes for Google to review and approve the keywords you've chosen to show up for. They don't care what keywords you bid on, as long as you'll pay.
Seriously, they'll have you up faster than you can say "Grease Lightning."
A word of caution: even though your ads can immediately begin running, don't expect their best performance early on. The search engines and you have to become better acquainted; you've only just met! After a few weeks, your performance should level up.
This is what really sets SEM apart from SEO in the realm of promotions and new products. If your promotion only lasts a week or two, SEO will never get you onto tailored keywords in time.
However, if you utilize SEM, you can schedule months in advance for those keywords and ads to sync with the start and end dates of your promotion. You could literally lay out the timing of a yearlong advertising campaign on January 1st and never look back.
Efficacy
One of the major arguments against SEM is that anyone with cash can play, so consumers are less trusting. This is certainly valid.
As an internet user in the late 90s/early 00s, I remember thinking that banner ads and paid placements were serious virus generators for your computer. Now, there's less of a virus threat – but there is more of a "useless junk" threat.
That being said, according to the same infographic linked above, 50 percent of web users can't tell the difference between paid and organic listings! That means if you use SEM, 50% of web users think that you got to the top of the page by being the most relevant site. Therefore, for a good chunk of consumers, the argument "you're at the top of the page but so what, since you're paid?" just doesn't float.
In 2011, Webmarketing123 and SearchEngineLand reported that 34 percent  of the average B2C (Business to Consumer) lead generation results came from PPC (another acronym for SEM).
They also suggest that a whopping 43 percent of your advertising budget should be spent on PPC efforts.
Despite the potential issue of distrust, SEM works. I've seen unbranded advertisers—"aggregators" who sell lead information to actual companies—come away with 1.5–2.0 return on investment in this space. They face the hardest challenges in creating legitimacy and allure, yet they can often double their money.
Well established brands in cheap keyword spaces can make up to 100 ROI in SEM. That's no joke.  100x ad spend investment! The search engines love to throw these figures around, because it presents a win-win scenario for both of you.
SEM is worth your time and budget (or… someone else's time and your budget)!
It is an indispensable part of your digital marketing strategy and performs especially well as a stop gap until your SEO can pick up the pace. It is also the one-stop shop to advertise any promotions or new products on search engines.
Do yourself and your business a favor by experimenting with SEM. Or let us at Don't Panic Management do the experimenting for you!
Get tasks off your plate faster with the VA Starter Kit!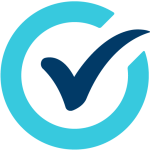 Ready to meet your perfect VA match?
Focus on your best. We'll handle the rest.