Do you remember writing your first-ever book report, maybe in about the second grade or so? It was probably a compilation of three to four word sentences about Clifford Goes to School, complete with some adorable misspellings and backwards letters.
That is, unless you had a father like mine. You see, my sweet dad was raised by English teachers. He's an attorney—and, let's be real, a grammar snob—so no daughter of his would get away with simple sentences or misplaced commas. No, not even in the second grade. Dad wanted a great hook. Active voice. Compound-complex sentences. From my very first book report, he pulled out his purple editing pen and taught me to tell a story.
Maybe that's why, when it comes to tracking down great copywriters, I'm a bit difficult to please.
But then again, so are our clients! Time and again, I've heard clients lament the struggle to find solid, consistent freelance copywriters. They may receive a great sample that is ultimately followed by lackluster work or an excellent grammarian who struggles to digest complex subject matter.
At DPM, we test anywhere from four to seven copywriters for every one that we hire. Simply put, great copywriters are incredibly hard to find!
Students Aren't Taught to Write
I'll leave the lamenting about Common Core and the failures of the education system to the experts. But from my own experience reviewing cover letters and writing samples both at Don't Panic and in previous positions, I can tell you that at least half of all applicants struggle with basic grammar. And these are college graduates!
Whether the blame for bad writing belongs to public schools, higher ed, or the influence of Twitter, text, and instant messaging—the result is far reaching and well documented. There is simply a lack a competently trained writers, which translates to a severe lack of talented copywriters.
Clients Need to Share Expertise
While the challenge of finding writing talent can't be denied, clients hiring copywriters also need to keep in mind the level of expertise they require for writing assignments and provide resources accordingly. At Don't Panic, for example, our copywriters are often tackling highly technical topics related to such fields as agile software development, cyber security, lean manufacturing, and business lending.
If you need white papers or high level content about an in-depth, technical topic, even the best of copywriters will need time and resources to understand the information well enough to write about it for consumers. Could you give your copywriter access to internal reports, or schedule a brief phone interview with an in-house expert?
One Don't Panic client has developed a style guide and introduction to their business and products for new copywriters, which has made a significant difference in the quality of writing that client receives—both from DPM writers and otherwise.
Good Copywriters Need SEO Training
Most internet writers aren't trained in SEO, but even those who are will struggle to balance keyword density with crafting compelling content. Even those applicants who come to Don't Panic with strong writing skills must be trained in identifying and including necessary keywords for clients' content (without sacrificing the quality of the piece).
We are constantly learning new best practices in SEO for content marketing, then educating our freelance copywriters with keyword density standards for every piece of content we deliver. After all, what good is great writing if your audience can't find your content?
Why Copywriting is the Root of Your Business
Despite the dearth of available writing talent, we know that great copywriters are crucial to the future of business. The most effective B2B marketers allocate almost half of their marketing budgets to content. Storytelling is the new buzzword overtaking the future of marketing and business as a whole. But to tell great stories, you need the assistance of great writers.
At Don't Panic, as we see content writing grow as a share of our business, we're investigating new and innovative ways to better prepare our freelance copywriters to deliver consistently high quality written work for our clients. Growing our copywriting team has been a slow and at times painstaking process. But every time a new blog about business grants brings tears to my eyes, I'm reminded that we're getting it right.
Get tasks off your plate faster with the VA Starter Kit!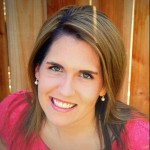 Ready to meet your perfect VA match?
Focus on your best. We'll handle the rest.