If there's one thing that has always been a struggle for me in my professional life, it's been admitting when I've made a mistake or simply when I was wrong about something. It's a trait I've always admired in others, that admitting they had made an error somehow made them look just about a million times more dignified.
It seems pretty simple, right? You make a mistake; you realize the mistake and admit to it with an unpretentious, "You're right." Such a small statement that, for me, has such strong emotions tied behind it.  At first, I didn't even realize that I wasn't saying the words out loud, even though recognition is often exactly what someone needs to hear to de-escalate a tense situation.
Like most people, I hate to be wrong. I hate admitting when I've made a mistake. It's a pride issue, mostly, and it's embarrassing. But you know what's more embarrassing? Looking like an ass when you refuse to admit a small error.
So, about three years ago (right around the time I met my husband, coincidentally) I decided to make a conscious effort to change this habit. I had already embarrassed myself by being that person more times than I could count, and multiple people had spoken to me about it. It was time to change.
But where do you start? It seems so easy to take ownership and say, "I AM WRONG." Except it isn't. My throat would get choked up, my hands got clammy. And the first few times I tried to admit my wrongdoing? Too much time had passed before I got through the internal struggle to actually say the words. But, I thought about it every time. And each time, I got a bit closer to saying the words until one day…You were right!
POOF! There they were. I spit them out, swallowed the lump in my throat, and waited. But nothing happened! Everything just went along as normal. No one even realized what a huge emotional milestone I'd just gone through!
As I kept up with the habit, though, people started to notice. I started to get compliments on my humility and professionalism. My supervisors started recommending me for other tasks and positions.
Fast forward to today, where admitting I'm wrong is easier for me to do in both professional and personal situations. They say practice makes perfect, but to be honest, sometimes it's still a struggle. Pride is a hard monster to wrangle. But I know that it's the best thing to do, and that I will only reap rewards from having the ability to own my mistakes and admit fault.
A small piece of advice: If you're struggling with humility, I challenge you to stop and think the next time you realize you've made a mistake. See if you can say the words. If it's difficult, then make an effort to make the change. I can bet you'll see a difference in the way people treat you.
Get tasks off your plate faster with the VA Starter Kit!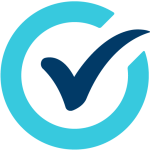 Ready to meet your perfect VA match?
Focus on your best. We'll handle the rest.