In my first interview with Jess Ostroff last April, I announced that I was five months pregnant. Jess didn't even blink. "That's great! Congratulations!" she said.
Of course, she couldn't have judged my candidacy to work at Don't Panic strictly because I was carrying a child. That would be illegal. But what about when I said I wanted to continue working after Baby? Without hiring child care? Jess still wasn't fazed.
I'm not sure if our fearless leader knew exactly what she was getting into. After all, I was the first DPM-er in this particular situation. (Though with three older ones and several chickens running around, Tricia Keels is the true leader of our Mama pack.)
But now babies are par for the course around here. Jenn Hines' little guy is just two months younger than mine. And if our baby-craziest colleague Becca Euliss has her way, she won't be far behind.
It's a Feminist Issue
I don't think Jess necessarily meant to be a pioneer for feminism with her open-minded policy. I tend to think she just recognizes the importance of kids having time with their parents, and didn't want to sacrifice talented employees just because they happened to have children.
Childcare for working parents is a huge problem in the United States. The majority of new mothers face either losing half of their paycheck and thousands of hours with their children to continue working, or giving up their career trajectory altogether in order to stay home.
Outside of DPM, I know of very few other legitimate companies that offer this degree of flexibility for working mothers of small children.
So how exactly does one balance working 20+ hours per week while caring for an adorably high-maintenance little dictator full time? Well, I won't speak for the other ladies, but here's how we make it work in my house:
Naptimes Are My Golden Hours
Everyone always says to sleep when the baby sleeps, right?
Ha! That's funny. Naptimes, my friends, are office hours. They're when work-at-home-Moms go into overdrive, accomplishing in 45 minutes what used to take two hours.
We've got a solid naptime routine going in this house—and once the baby is down, I get moving. Who knows how long this nap will last? I'd better make the most of it.
Technology Is Magical
There's a lot of time in my day when my brain is available, but my hands are not—when I'm nursing Baby, or he just wants to be held for a while. Dragon Dictation has been incredibly helpful to me for this reason.
Once I hit record, I can dictate an entire email or blog post while my hands are busy taking care of Baby. Jess generously offered to order Dragon for me a few weeks after my maternity leave ended, and it has been a total game changer in terms of productivity.
Understanding Colleagues Are Necessary
Being a boss to a work-at-home Mom isn't easy. Well, I've never done it. But I think even Jess would admit, if pressed, that employees who are home with kids bring a unique set of challenges.
I can't just hop on the phone with a client any hour of the day, and there are times—during what the world considers to be normal working hours—when I'm simply not available.
Companies who hire Moms of little ones should prepare for this and set realistic expectations. I'm grateful for understanding coworkers who have my back when the little guy is just having a bad day.
Guilt Is Inevitable
The nap is over, my next deadline is looming, and that adorable little slice of my heart is staring at me from a few feet away, begging me to come and play.
Being a work-at-home Mom means I can't be Supermom every minute of every day. I get that knot in the pit of my stomach, the guilt that I can't give Baby my undivided attention—at least not right now.
Instead, I play peek-a-boo from behind my laptop monitor while finishing up a client's blog.
That's when I have to take a breath and remember—I'd feel even worse dropping him off at daycare in the morning to go to work full time, or slashing the family budget to be a full-time stay-at-home mom. A few minutes of playing independently while Mommy finishes up a project aren't going to scar him for life. I hope.
Guilt is simply a symptom of parenthood. But I weighed my options, and I wouldn't trade the working-from-home path for anything.
Companies like DPM, with flexible hours and distributed teams, offer women an alternative to sacrificing their children to be raised by others 8–10 hours every day or leaving the working culture altogether.
It's not a perfect system, and it's not the right choice for every family. There are days when striking a balance feels nearly impossible.
But at the end of the day, I'm grateful. Just having this option available is a giant leap for the future of women in the workplace.
Get tasks off your plate faster with the VA Starter Kit!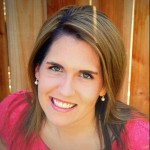 Ready to meet your perfect VA match?
Focus on your best. We'll handle the rest.