Don't Panic Management has grown and changed in ways I could have never predicted since I started the company in 2011. But one thing has remained constant: We have always been (and always will be) a virtual company.
From the days when I started working in my PJs on a ratty old couch in Los Angeles, to a tiny studio apartment in Harlem, to a more reasonably sized office in the suburbs, and now with team members spread across the country, I never once considered having a "real" office or requiring any sort of location-based service. I value my freedom (and the toll my morning mood swings can take on people!) way too much.
However, there's something special, something powerful about sitting in the same room with your team.
When we get together, I have a tangible feeling of all our thoughts and emotions swirling around the room. We've been known to laugh and cry when we're together. (Maybe it's because we're hormonal women, or maybe it's because our convictions are so powerful?) We've been known to make sweeping brand changes and tiny task changes, operational adjustments, and even job creation opportunities.
There's magic when we are together. And wine, of course. Always wine.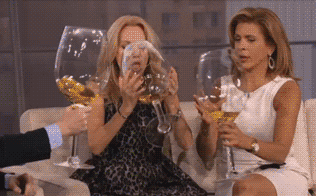 But the reason we shell out thousands of dollars each year to fly to an undisclosed location (just kidding, but it's always somewhere fun!), meet IRL, and build the future of this company is that no amount of virtual meetings can replace the energy and focus that's conjured when we get together. I would venture to say that many—if not all—virtual companies feel this way and the investment in this time is well worth the payoff.
So, how do we make the most of just a few short days? I'll show you.
1. Preparation is Paramount
We never want to go into a valuable in-person retreat without preparing mentally to dig deep into all the exciting details of the business. Getting our heads out of the day to day activities and into some higher level thinking isn't easy, which is why we need to take dedicated time to let our minds wander.
About two months before every retreat, we start putting tasks into our trusty Asana dashboard that can't just be crossed off—they have to be pondered. I'm talking about things like:
Who were our best and worst customers this year? Why?
Who were our best and worst team members this year? Why?
What's something we thought we would be able to do but didn't? Why not?
Where are we in living out our vision for the business?
What are the gaps in our team? What roles do we wish were filled?
How are our own roles matching up with our skills and interests?
What have our friends, colleagues, and customers told us about our work?
Because we are such a small and nimble company, things are constantly evolving. Sometimes this evolution happens without us even realizing because we're so busy working! That's why we need to start organizing our thoughts about these themes before we sit down together. It makes the in-person conversations much more productive.
2. Celebrate the Wins
As someone who is a more critical, "glass half empty" type of person when it comes to my business, it's difficult for me to remember what we did well. Since we only hold major retreats annually (and since SO much happens over the course of a year), I find myself racking my brain to find something truly amazing. But it's important to start each and every retreat on a positive note to kick us off on the right foot.
This is where a great, diverse team comes into play.
My teammates are usually the ones who say things like, "But Jess, remember when you wrote a book?" and, "Remember when that client almost cried on the phone telling you about how we changed her life?" and, "How could you forget when we didn't burn down the company during that maternity leave??"
As a leader, celebrating the wins, no matter how big or how small, is something I'm working hard at incorporating into every day, week, and month. But in the meantime, dedicating time with my team at least once a year to reflect together on the big challenges we overcame, the lives we've touched, and the benchmarks we've reached helps us feel confident that we can reach any future goals.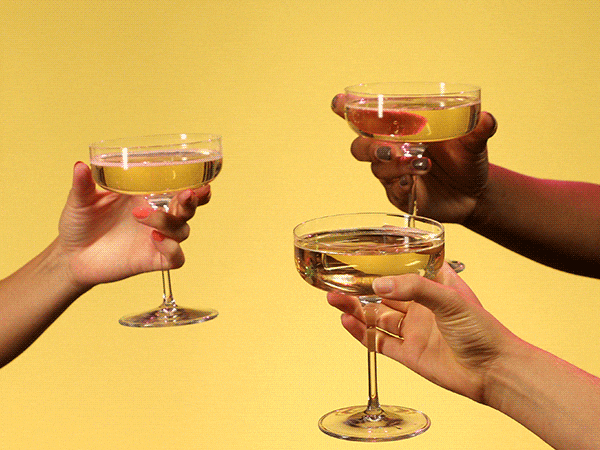 3. Examine the Losses
This one is easy for my critical eye!
Because we work with human beings, there are some issues we can't explain. A client changed their mind or ran out of money. A team member got sick and couldn't work. A software tool we cherished went out of business.
Instead of focusing on the things we can't control, this one is all about looking closely at the times where we made a mistake, a poor decision, or a bad call and analyzing why.
I'm always pretty lenient when it comes to mistakes, provided that it didn't cost us a client or a boatload of money. As long as we can prove that it was honest and that there's a plan to make sure it never happens again, I'm good. But sometimes bigger mistakes point to a lack of planning, understanding, or structure.
There are often systems, checks, or review processes we can implement to minimize big mistakes, but identifying what happened and why is the first step to finding a solution.
4. Determine What's Missing or Confused
It's easy to think about things that happened, but not always easy to peel back the layers and figure out what didn't happen.
Were there days where we felt like we could have used some extra support but didn't know where to get it from?
Was there a client who signed on to work with us but then misunderstood the way our contract works?
Were there times where the process or system just didn't work?
What was missing? What could have been clarified?
These are usually the building blocks that we use to determine what to focus on in the coming here. We never want to focus on improving something for the sake of it. There should always be a reason. Which brings me to my next point…
5. Pick Your Priorities
Deciding which of all the broken things to fix is the most difficult part of our retreats for me. Luckily, our business coach, Traci Barrett, has a tool that has made it easier for us. She calls it the Fountain of Youth.
It's basically a chart with an x-axis and a y-axis where we can map all of our big ideas based on risk and profitability. Obviously, the least risky and most profitable ideas are the ones we should focus on first. But there are reasons to focus on less profitable ventures as well if they're going to make a difference in the satisfaction of our team or our clients and could potentially generate more profit indirectly later.
When you're able to see every issue, every big idea, and every potential growth opportunity laid out in this way, you are able to take a bit of the emotion out of it and do what's best.
From here, we make a giant list of all the initiatives that we think we can do and rank them in order of priority. Everyone on the team gets a chance to rank them, it's not just me. Each initiative gets a number, one through five, with one being the most important and five being the least. Once everyone has ranked the top five initiatives, we can add up the numbers and choose the ones we are going to focus on.
This process makes the decision-making more systematic, whereas in the past, our priorities were guided by our feelings… which is not the best way to be making big business decisions, as I've learned!
6. Make a Plan
Once we've chosen our priorities, we use the last few hours of our time together to set a plan in motion for how we're going to get everything done in the next year. We assign team leaders to each section. For example, I might be leading the charge on sales and marketing activities, while Jenn might lead the operational overhaul we need to implement.
When you have one person in charge of writing the tasks and setting reasonable deadlines, you also create accountability for that person (and the team) to stay on track.
We try to be reasonable with our timelines here, which can be difficult because we like to get everything done as fast as possible. We look at the year in terms of big milestones (vacations, pregnancies) as well as busy times (holidays, the new year) and map our big initiatives around those.
We set up sprints for each team member to dedicate deep work time to focus on the initiatives that they're responsible for. These sprints are usually one week long and have specific, achievable goals attached to them.
We never schedule our sprints back-to-back because we're such a small team. We wouldn't want the rest of the company's operations to fall by the wayside while we are creating new things!
In addition to the sprints (usually one or two per team member per year), we add a review of initiatives to one of our weekly meetings each month. We go over our dashboard of tasks for each initiative, see how things are progressing, ask questions, and track whether we are on schedule. If something is missing here or if our priorities change, we can always adjust timelines or re-evaluate whether this is something we still want to achieve.
The great thing about these initiatives is that they're flexible because WE chose them. There's no higher power forcing his hand. If the initiative doesn't fit anymore, we can let it go. If there's a new initiative we want to replace it with, we can add it. A year is a long time, so it's important that we're not tied to our initiatives just because they were thought they mattered during our retreat.
7. Have Fun
If you know me at all, you know I love planning fun things to do, especially if I'm in a new city. Usually "fun" to me means trying a new restaurant, a new fitness class, or playing a game. It can also mean relaxing or finding a quiet place to spend quality time.
When I'm planning fun things for our team to do while we're together, I usually gather a list of 3-5 things and put them out to the group to get their opinions. We've done things like bowling, massages, and whiskey bars, and I've also made the team have walking meetings with me so we don't melt into our chairs. (Next time, I'm definitely looking for an ax-throwing bar to try!)
These activities not only give our brains a break so ideas can marinate and settle, but they also bring us closer together personally. We learn something about each other we may have never known if it was all business. We build trust by sharing family stories and pet peeves. We come out feeling confident that we have each other's backs and that even though what we're setting out to do this year will be hard, we can do it. Together.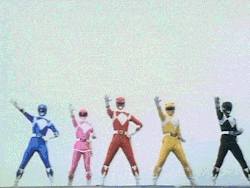 I'm curious to hear from other virtual teams. Do you have in-person retreats? How often? What do you focus on each year, or is it different every time?
Get tasks off your plate faster with the VA Starter Kit!
Jess Tyson, CEO & Director of Calm
Jess is the founder and proud Director of Calm at Don't Panic Management. (And yes, she invented that title because that's what you do when you're the boss!) She wrote the book on how building a successful relationship with a virtual assistant can make all the difference in helping business owners get to the next level. Her life is often a whirlwind of wrangling her toddler, speaking at conferences (virtual and beyond!), researching productivity hacks, and meticulously making matches between overworked entrepreneurs and focused virtual assistants. Jess's first book, Panic Proof: How the Right Virtual Assistant Can Save Your Sanity and Grow Your Business is available now: panicproofbook.com
Ready to meet your perfect VA match?
Focus on your best. We'll handle the rest.