What constitutes a perfect relationship? Whether you're talking about a romantic partner or a business partner, trust, communication, and mutual understanding and respect all have a role to play.
The relationship you build with your virtual assistant is underpinned by those same principles. But these healthy qualities don't just appear on their own. A strong relationship takes work.
A great VA wants to become your right-hand person, your trusted confidant, and your partner in growth. But for them to become this essential part of your inner circle requires effort from both parties. As you think about initiating a VA-entrepreneur relationship, there are things you should do from the start to ensure you're building a foundation that allows for years of healthy growth together.
Ready to get started? Check out the blueprint below for busy entrepreneurs who want to make space for a wonderful VA in their lives.
1. Don't Panic!
If you're curious about what goes into creating a happy partnership with a VA, you've come to the right place. Over the past 10 plus years, the Don't Panic team has made hundreds of matches between overworked leaders and reliable VAs, so we know what works, what doesn't, and some common red flags to look out for. Don't panic! We've got your back.
The first secret is that the VA relationship begins before you actually hire someone. It all starts with you coming to terms with your needs.
2. Accept That You Need Someone
Now is the time to make peace with the fact that you need a partner. Many entrepreneurs have been going their own way for a long time. They've been everything to everyone. And that's led them to believe that overextending oneself is not just a current reality, but in fact, a requirement of the entrepreneurial life.
We're here to disavow you of that notion. Ending each day feeling overwhelmed, tired, and staring at a to-do list that somehow keeps getting longer instead of shorter is not a sign of courage or stick-to-itiveness. It's a sign that you need help. It's time to bring a virtual assistant on board.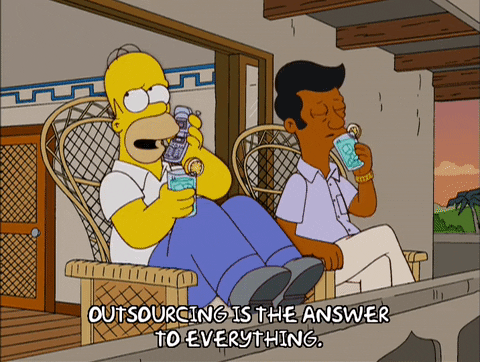 But before hiring one, follow these three steps.
Get to Know Yourself
Laying the groundwork for a healthy partnership starts with some inner work and self-awareness. Let's first take a closer look at that to-do list of yours. Where exactly do the hours in your day go? The answer might surprise you.
That's why we advocate for starting the VA hiring process with a time audit. By tracking your time over the course of a week, you develop a stronger sense of where the majority of time is spent. You very well may be surprised by the amount of time you spend on tasks you don't enjoy, or worse, don't even need to be doing!
Once you've created a list of your weekly tasks, break those items into four categories: love, hate, necessary, and useless. How much time do you spend on tasks in each bucket?
Relegate, Automate, Delegate
You can't fix it if you don't know it's broken! Now that you've taken a close look at where the hours in your day go each week, it's time to remove the unsavory tasks from your plate. Let's start with the easy ones: useless tasks. If there's really no need to be doing them, then these tasks should be relegated to the garbage bin.
Next, take a look at those hated and necessary tasks and see what can be automated. Is there a way to create a drip email campaign for prospects so that you can stay in touch without the manual outreach you loathe? Time to set that up!
What hated or necessary tasks are left? Can they (either in whole or in part) be delegated to a VA? The ultimate goal is to get as much of your calendar focused only on the tasks you love.
Now that you have a sense of the tasks you want your VA to handle, you can begin to think about the actual hiring process. That, of course, starts with looking for qualified candidates and interviewing.
Sweat the Small Stuff
Contrary to popular belief, the interview process does not begin when you log into the Zoom meeting, it begins with the first email. Pay attention to how your candidate communicates. Are they prompt in responding? Are their emails typo-free? If there are signs of trouble ahead in those early points of contact, it's worth noting.
Once you get to the interview itself, try using these six questions to guide the conversation. While we're not huge advocates of treating any one question as a "deal-breaker," there are red flags to keep an eye out for. If the candidate seems defensive, inexperienced, or overly-confident, those are potential warning signs.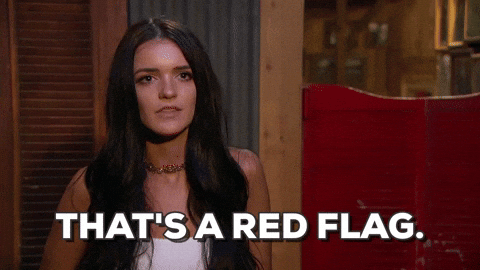 If the interview leaves you feeling unsure, it's okay to ask the candidate to complete a test project. Sometimes a dry run will give you and the VA a better sense of how you'd work together in the real world. Plus, it can provide greater insight into how the VA thinks and whether or not that will jibe with your working style.
No matter what, the most important thing to keep in mind is this: Skillsets can grow, but personalities are set in stone.
3. Get Ready for the Next Chapter
Once the interview process is complete and someone's accepted your offer, congratulations are in order! You've found a virtual assistant whom you think is "the one," and you've asked them to join your team.
You've already put in the work upfront to understand what you need from your VA. You have a blueprint for how they can help advance your business and improve your life. But before they sign onto Slack for their first day, there's more work to do to ensure they're set up for success.
If your working relationship is like a marriage, the onboarding process is like wedding planning: It involves a lot of moving parts and can be stressful if you don't know how to manage it.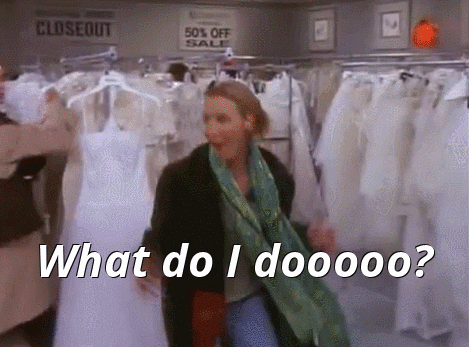 Here's how you proactively set up your VA to hit the ground running with your work.
Share Your Intentions for the Future
You have a vision of the tasks you'd like your VA to own and how you want them done, but your VA is new to your world! They don't know what you do or how you do it, so you have to show them.
Creating SOPs for recurring tasks ensures your VA gets every step of the process completed just the way you like it. Depending on the type of task, a step-by-step written guide or video will likely do the trick. We love Loom for this job because it allows you to point out fiddly little details you want to see attended to that might be difficult to describe with words.
Give Them a Key to Your Place
(Not literally, ha!) We're talking about passwords.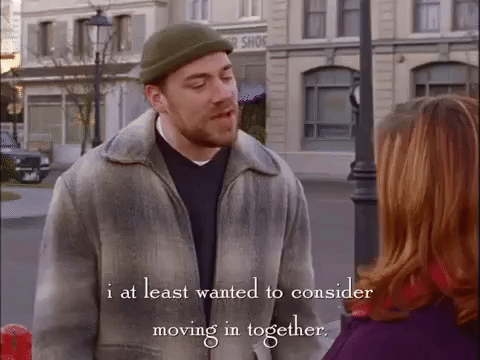 We've all got dozens of them these days for both our personal and professional lives. If your VA is going to run your stuff, they need access to your tools.
Put together a list of the tools they'll need to accomplish each task. Will they be managing your inbox? Set them up with your Gmail login. Do you need help with social media? They'll need your Twitter and LinkedIn credentials.
A program like LastPass can help you securely store and share passwords.
Select the Right Planner
Do you already have a project management tool you love? Great! Get your VA set up with a login. No tool yet? Time to get one!
One of the biggest hurdles to working virtually is keeping everyone on the same page. A project management tool is more than a team checklist. They house all the information you need to make virtual collaboration seamless. Our team loves ClickUp because it keeps tasks, comments, and files all in one place.
Set Communication Expectations
Every team communicates differently. Even two teams operating on the same communication tool may use it in different ways, so it's important to speak to your VA upfront about your preferred means of communication and how you leverage the platform.
When it comes to the nuts and bolts of what you say to your VA in communications, these six tips provide a good starting point. Long story short, remain in regular contact, be clear about the specifics of your needs and share both wins and concerns along the way.
And remember: Your VA is not a full-time employee and likely has other clients. Expecting them to be there 24/7 is not reasonable. Plan accordingly.
4. Make the Magic Happen
After all that effort to start things off right, you may be tempted to kick back and relax once your VA is fully set up. But the work is just beginning! Developing a trusting work relationship doesn't happen overnight. Taking proactive steps to encourage strong communication and mutual respect will set you off down the path to a long and happy partnership.
Have Regular Dates
VAs and entrepreneurs should schedule recurring meetings. We recommend a weekly cadence so you can catch any hiccups before they become headaches.
In addition to being a time to make sure all projects are on track and address any sticking points, synchronous time together also gives you space to get to know each other personally. It's nice to feel a more meaningful connection with those you work with; plus, there's an added professional benefit to getting to know your VA one-on-one. When your VA has a better sense of who you are, they can come to anticipate your needs. Pretty soon they'll be practically reading your mind, cutting off issues at the pass and leaving you the space to relax into your best work.
Share What's On Your Mind
Inherent to remote work is distance. And while we can proactively cultivate a more personal connection from afar with regular meetings, working together remotely is not the same as sharing an office.
Your VA will never be able to read your body language or see the frustration on your face when you walk into the office on a bad day. If you're having a tough time, let your VA know. This allows them to manage their communications with you (and maybe there's something they can do to help!).
Use Your Words
Part of delegating tasks to a remote worker is giving very clear instructions. That's why we love SOPs so much! It doesn't get much clearer than seeing someone do it themselves.
Whether the task is recurring or a one-off, your assistant needs the details behind the task. "Organize these files, please," leaves lots of room for interpretation. Organize by color, date, client name, priority? Communicate the how and why when you delegate. This keeps your assistant from having to send you a follow-up message and ensures you're going to be happy with the outcome of their work.
Set Clear, Reasonable Deadlines
It's important to set deadlines with a date attached. "Soon" or "next" means different things to different people. Set an actual date, and make sure it's achievable based on your VA's existing workload.
If you're struggling with setting deadlines or managing shared understanding, these three questions can help you and your VA set reasonable and mutually-agreed-upon expectations from afar.
Don't Bottle Up Your Feelings
Practice giving consistent, concise feedback. Don't wait until a problem becomes unbearable to address it, and don't keep your happiness to yourself!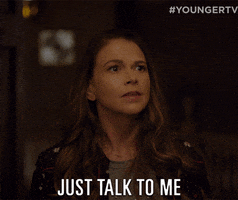 No one wants to hear feedback that is all good or all bad. When your VA only hears positive feedback, they worry you're hiding your displeasure. If all they hear are complaints, they'll grow discouraged. Instead, make it a mix of constructive suggestions and positive thanks.
And while an email or Slack message is fine, verbal feedback is even better. It's easy to misconstrue tone in written communications. We've all been on the receiving end of an "is this snarky or sincere?" text or email. Don't leave your assistant with any space to worry about where you stand.
All great relationships take work. As you can see, the relationship with your VA is no exception. But when you put in the effort upfront and make the choice to commit to regular check-ins, you can build a healthy and long-lasting partnership with a smart, intellectually curious VA.
Want this advice in a handy-dandy (and bite-sized) guide? Download Your Panic Proof Guide to the Perfect Virtual Assistant Relationship here.
Get tasks off your plate faster with the VA Starter Kit!
Jess Tyson, CEO & Director of Calm
Jess is the founder and proud Director of Calm at Don't Panic Management. (And yes, she invented that title because that's what you do when you're the boss!) She wrote the book on how building a successful relationship with a virtual assistant can make all the difference in helping business owners get to the next level. Her life is often a whirlwind of wrangling her toddler, speaking at conferences (virtual and beyond!), researching productivity hacks, and meticulously making matches between overworked entrepreneurs and focused virtual assistants. Jess's first book, Panic Proof: How the Right Virtual Assistant Can Save Your Sanity and Grow Your Business is available now: panicproofbook.com
Ready to meet your perfect VA match?
Focus on your best. We'll handle the rest.