You've probably heard about Virtual Assistants. Maybe you know another small business owner who's hired one. Maybe you've read a blog post or listened to a business podcast about VAs.
From what you've learned thus far, they sound pretty good, but does anyone really need a VA? Can't a great entrepreneur handle it all on their own?
The truth is, there's no shame in outsourcing work. Finding the right VA can help you transform your workdays and your entire business.
That's because VAs are rockstars. We've got all the skills to get it all done behind the scenes so that you can focus on the big picture and keep looking calm, polished, and professional for your clients and your team.
Want to learn more about just what it is that makes a VA ninja that special partner you need to be your best self at work? Read on.
We're Jacks and Jills of All Trades
One of the things I love most about being a VA is that you get to learn about something new every day. Whether that's researching small business accounting best practices for a blog post or uncovering the best hotel rewards program for a road warrior client, there's always something new for us to master.
VAs are an intellectually curious bunch, and we've acquired an awful lot of knowledge about a wide range of subjects and industries, plus tips and tricks to make those tedious business tasks we all face a little easier. Even your most out-there requests are probably something a VA has seen before. And if not, we're always up for tackling a brand-new challenge!
We Anticipate Your Needs
Prior to diving into the VA life, I worked in some pretty fancy restaurants in New York City. If the hospitality industry taught me one thing, it's the importance of anticipating your guests' needs: no glass of wine left unfilled, no birthday candle left unlit!
What's true in the world of fine dining is just as true for VAs. A VA is always several moves ahead, cutting problems off at the pass and delivering results that a client might not have even realized they needed.
The key to being attuned to the needs of others is developing a high level of empathy. By putting ourselves in your shoes, walking step-by-step through your day, we can begin to understand your pain points and work to erase those sticky spots from your daily life.
We Help You Travel in Style
Business travel doesn't have to be a chore. When you've got the right VA on your side, it doesn't matter whether your travel day is all sunshine and roses or it looks like this: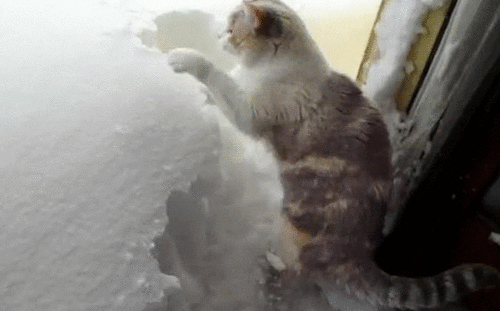 Either way, we've got you covered. A great VA keeps track of your travel preferences: where you have your airline miles, window or aisle seat, and hotel loyalty programs, to name a few.
Once initial travel has been booked, we're still on the case, keeping an eye on the weather and monitoring flights. We stay on top of any delays to ensure that you've always got a way to get where you need to be. Even if they've shut down all the airports, we've got an Uber, Amtrak, or riverboat backup plan in place!
We're Focused on the Little Things
It's so easy to let the small things slip through the cracks when you're managing everything by yourself. You forget to send a follow-up email to the person you met at last week's networking event. You neglect to order Mother's Day flowers, again. You're heading up to Montreal for the weekend but can't for the life of you remember the name of that restaurant you enjoyed so much on your last visit.
This is where your VA ninja comes in. We have the tools and the attention to detail to keep tabs on the nuances that make all the difference. We each have our own tricks for keeping things organized. (Some love project management tools like Asana, while others are Google Sheets mavens.)
VAs love trying out new organizational techniques—I can almost guarantee we've all binged Tidying Up with Marie Kondo—so that we can access those tidbits of knowledge at just the right time.
All this means you're free to focus on the big-picture strategy of running a business, while your VA juggles those little balls behind the scenes.
We Develop a Complementary Working Style
Everyone is different. A great VA adapts to the strengths and weaknesses of each of their clients. I've worked with Type A folks who run their calendar with military-like precision and those who need an extra reminder or two (or four!) to make it to their conference calls on time.
It's the VA's role to identify what's working, leave that be, and focus on the areas where they can be of greatest service. For the calendar drill sergeant, a VA might only check in once or twice a day on their calendar app to make sure nothing's gone awry. Meanwhile, they'll focus their energy on keeping that client's social media channels in check and responding to DMs from followers.
VAs are used to wearing many hats, so feel free to be open and honest about your strengths and weaknesses! Chances are high that a VA's got the right skills and tools to take on the tasks where you feel most unsteady, so you have space to really shine in your areas of strength.
We Handle What You Don't Want To
Running a business is tiring and requires a jack or jill of all trades approach all its own. But there are some tasks you just won't enjoy doing it.
Some people hate sorting their inbox. Some loathe the tedium of booking flights. Doing business tasks you don't enjoy not only wastes your time, but there is also an emotional cost to facing those tasks. It puts you in a grumpier mood and pulls focus from pursuing your daily wins.
VAs take on the tasks you're less-than-enthusiastic about. Perform an audit of your tasks, decide what you can delegate, and pass those things along to your VA. A great VA is happiest when their client is happy, and so it's our pleasure to take on the jobs that make you groan.
We Keep Projects on Track
One of the toughest things to do when you're running a business is to keep all of your projects on track. Not only do you have about a million and one things to do at any given time, but there are always unforeseen projects or issues that pop up and pull focus from your carefully laid plans.
A VA is there to make sure you're keeping to your deadlines and hitting all the marks with your long-term projects. We pick up the slack when you get swept up in a last-minute crisis to ensure your upcoming deadline is met. Or we're around to send friendly Slack reminders or set calendar notifications to help you manage the tasks within a project that only you can handle.
So now you know what a VA ninja can do for you. If this all sounds pretty great, and you're sitting there at your desk like: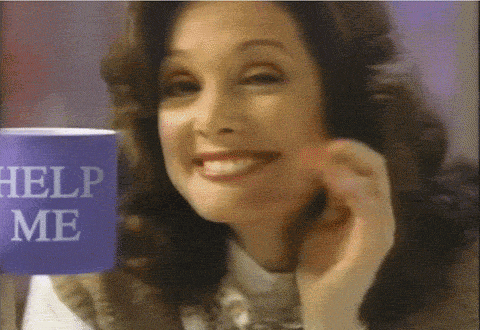 —why not read up on the costs of hiring a VA? Then be sure to check out these six interview questions to ask any VA candidate.
Get tasks off your plate faster with the VA Starter Kit!
Meet Rachel
As an educator, Rachel's success has been strongly linked to facilitating the learning process by giving students strong roots and allowing them to have the "wings" to spread that information beyond the classroom walls. For this role, the roots begin with critical thinking, innovation, and efficiency to ensure DPM's clientele gets what they need to thrive.
Rachel is a highly energetic, positive, and creative individual with a strong work ethic. Through her professional development, she has strengthened her devotion to helping develop others in their craft while using her creativity and innovative thinking. Being a problem solver, Rachel always ensures efficiency and efficacy in any task to exceed expectations.
Work superpower: Efficiency and attention to detail.
Favorite cheese: Brie
Go-to karaoke song: Wannabe - Spice Girls
Pronouns: She/Her/Hers
Beverage of choice: Tea! Hot or cold
Ready to meet your perfect VA match?
Focus on your best. We'll handle the rest.