A few weeks ago, Jess introduced our team to a productivity tool that has quickly become my new favorite cool thing of 2014.
I've spent most of this year singing the praises of Sococo and Dragon Dictation for virtual workplace productivity (especially when that virtual workplace includes a baby), and I really didn't think either of those tools could be trumped. But they have.
The best part of this new tool is that there's nothing to download. There is no installation process. All you need is four words.
It was a Friday, and this is the email we got from our Director of Calm:
Whoa. Pretty powerful stuff.
My first reaction was—why didn't I think of this? It's so simple!
But no, all credit goes to DPM friend Chris Johnson. (I don't know Chris personally—but UIHD, we're best friends now. Hi Chris!)
I love UIHD because it takes away the constant limbo of waiting for a response. It leaves me room to assume within reason without, as the saying goes, making an ass of myself.
And on the receiving end, it means I don't have to answer every single email when I don't have a contribution to make beyond "sounds great!"
Implementing "Unless I Hear Differently"
Amongst the DPM-ers, we're having different reactions to implementing UIHD.
Some of us struggle with allowing ourselves to move forward without express approval. A few of us forget that we can now forego the "cool thanks" emails. And occasionally, we mess up the acronym.
But overall, we're optimistic about using UIHD to turn conversations into action. We're more decisive and more able to respond quickly as circumstances arise, because we know that we have the latitude to think independently. It's a great feeling.
"Unless I Hear Differently" with Clients
As a team, we're mostly eager to buy into the UIHD philosophy. But, as we discussed internally, we know that client adoption may or may not happen on an individual basis.
We believe that it's our job to engage with our clients in whatever communication style works best for them. (Within reason—let's all be kind, please!)
Some clients will love UIHD. Others will hate it. That's okay! You get to decide. We're here to make you happy.
But we also know that most of our clients hired us because they want to think less about the minutiae of their lives. They want to feel confident that we can get the job done for them without constant oversight.
For some folks, being constantly pinged for approvals on every move we make defeats the purpose of hiring us at all. UIHD allows those clients to stay focused on their own priorities, while still withholding the opportunity to weigh in when they have an opinion.
"Unless I Hear Differently" at Home
Since my husband is also a DPM-er, it wasn't long before the magical powers of UIHD crept up at home.
"Unless I hear differently, we're ordering in for dinner."
"Unless I hear differently, I'm paying the power bill tomorrow."
"Unless I hear differently, the baby needs a change and it's your turn."
Really, folks. The possibilities are endless.
We've been using UIHD at home for a lot of issues where we know that in 99% of cases, the other person doesn't really care what we decide—and neither of us has the time to either provide or wait for an innocuous response.
And yet, using UIHD, we give each other room to contribute. We allow for that one percent of cases when a special circumstance impacts the norm—like when I've forgotten that Andrew won't be home for dinner.
Unless I Hear Differently. Four words. Use them. Love them. Let them change your life.
And unless I hear differently—you're welcome.
Get tasks off your plate faster with the VA Starter Kit!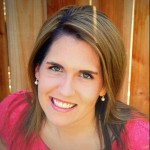 Ready to meet your perfect VA match?
Focus on your best. We'll handle the rest.