At Don't Panic Management, we pride ourselves on offering account managers with a wide variety of skills. We've each come up with our own funky title to represent what we do best, but essentially we are all account managers in one form or another. Some of us are really excellent at dissecting minute details, while others are better at looking at the big picture. Some can crank out magnificently written blog posts with ease, others thrive while designing outstanding graphics in the blink of an eye. Some of us are SEO geniuses, and some are social strategy gurus.
All of this is to say that collectively we can do anything, but we can't each do every thing. And that's okay!
Sometimes, a client's needs change and we need to adjust. Maybe at first they just wanted some small administrative tasks accomplished, but then realized how amazing Don't Panic really is (we know, we know! *blush*) and they want to enlist our other services as well. In cases like that, we need to seamlessly transition between account managers without inconveniencing the client.
In order to do this, we've developed a comprehensive system that we'd love to share. After all, sharing is caring right? Here's how to seamlessly transition your clients internally.
Write it down.
Before you do anything else, writing everything down is the most important part of a smooth transition. Everything that is in the existing account manager's head should be on paper in one place. The last thing a client wants to do is train someone new after they've already spent valuable time doing so the first time around.
DPM has an administrative preferences template that we use to keep everything we know about our clients out of our head and in a physical place that can be accessed and edited at any time. Beyond a client move, this is also helpful in the event of an emergency, or during a vacation, when someone else from the team simply needs to jump in and help out.
Use LastPass.
LastPass really is a lifesaver during a transition (and always, to be honest). Gone are the days of remembering and writing down every password, risking your client's security in the process. Just share the client's folder with the new account manager, and they're all there – and safe. It's the easiest thing in the world.
Have an internal meeting.
Have two, if need be. The point here is to make sure everyone on your team is on the same page. Carefully go over every preference the client has shared. If you need to schedule some training sessions between the two account managers, do that. Do whatever it takes. You need to be fully prepared to transition before you meet with the client. Which brings us to the next step.
Break the news to the client.
People don't like change, so tread lightly here. Rather than bombarding your client with the news and moving straight into transitioning in the same meeting, consider mentioning the change to them in an email leading up to a meeting. The important thing is to allow the client time to process the information before launching into a plan of attack.
Meet with the client.
Schedule some time with the client and have a detailed plan ready. Be prepared to reassure them they are in good hands (because they are!) and answer all questions with confidence. Because you already met internally beforehand, you'll be ready to address their concerns.
Be available.
Finally, allow time for the outgoing manager to be available for at least one week after the transition. The outgoing account manager should attend any client meetings during that time and have an open line of communication with the new account manager. This way, the new account manager can ask any questions internally before going to the client, so the everything appears as business as usual. As the new team contact gets settled in, there will be fewer and fewer questions, and before you even realize it, the transition is complete!
Don't Panic has had great success easily transitioning clients from one account manager to another as their needs from our company change and grow. Of course, change is always a little bit difficult. There's no way around that. But we really try to develop processes that make things as easy as possible. (It also helps if your clients are really easy going. Our clients are the best, so we're the luckiest!)
If there are steps in your transition system that you think are worth adding to our process, we'd love to hear about it! Let us know in the comments below.
Get tasks off your plate faster with the VA Starter Kit!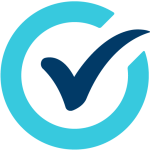 Ready to meet your perfect VA match?
Focus on your best. We'll handle the rest.