Last month, I shared our process for seamlessly transitioning a client internally. That plan works great when you're moving clients between managers within the same organization because there are fewer hoops to jump through. But, you know, sometimes the situation calls for transitioning an account to someone outside your company, and the process for that looks a bit different.
Transitioning Accounts Outside of Your Organization
I'm going to share a story about a client who was trying to get their business off the ground. They needed some direction and a helping hand here or there, but weren't quite ready to hire a team of their own just yet. This sort of thing happens a lot.
So, they hired Don't Panic Management and became one of our amazing clients. We worked together for more than a year, and we made a lot of progress growing their brand. The hours we spent taking care of the mundane administrative tasks freed up our client to really make creative strides. Our team helped create content and build a social media presence for that brand, and then the time came when they were ready to start building a team of their own. The client wanted to hire someone in-house to take over the content and social management side of the business, while retaining us for administrative work.
In fact, the client asked us to be involved with the hiring process so that they didn't have to deal with accepting, organizing and vetting applications, and checking references. All they needed to do was meet with a few viable candidates in a second round of interviews, and choose the one that fit best with their vision!
After a year of working together, as you can imagine, we'd developed lots of processes, files, accounts, shorthand, and more – so the client assumed that transitioning this workload to the new hire was going to be a headache and a half. Luckily, this client was working with our team (if you didn't know it by now, we're Don't Panic and we've got this!). We were able to transition the content and social side of things to the new hire (#humblebrag). But how did we do it? That's what I'm going to share today.
Always Be Prepared
Similar to the first step in last month's post, the key to making any kind of change is always preparation. Every process should be written down and saved somewhere that's easily accessible. Google Drive, Dropbox, and Evernote are excellent tools for this kind of thing.
Likewise, all account passwords should be saved somewhere securely. For this, our team is a huge supporter of LastPass. If these things are already done well before a change needs made, you're going to save yourself about 90% of the workload it takes to transition the account.
Coordinate
This is the point where we were ahead of the game in our story because we helped hire the full-time employee for our client. In most cases, you won't have an existing connection so you'll need the client to introduce you to the new employee or account manager. Unlike transitioning internally, where you should have all of your ducks in a row before bringing the client in, in this process you really have to bring them in right away so you can get started.
Open the Door
After initial introductions are made, there should be at least one formal meeting in which all parties involved (the outgoing account manager, the new employee, and the client) are represented and can discuss the goals for this transition period. These kinds of things are uniquely different for each organization, so it's important to lay out what it looks like for your situation. This way, everyone is on the same page and you can avoid communication issues throughout the process.
Schedule a Cushion
Train and work side-by-side for at least one week. You could just schedule a few training sessions and think you're going to go through everything, but inevitably there are things that won't come up until they come up! Building in a little bit of cushion so the outgoing account manager and new full-time employee can mind-meld will increase the success of this process. Without one, it's extremely likely that small things will fall through the cracks, and the new hire will be forced to come up with new processes for things that have already been ironed out.
If you're a virtual agency like we are, this can be a bit tricky to coordinate. We love working within Sococo for virtual collaboration, since you can be "in" the same office and have text, voice, and/or video conversations all day with the quick click of a button.
Be Available
Even after the week of collaboration, there may be questions that surface. In order to follow through and be the best we can be, we always keep the lines of communication open. Of course, you should deliver on your promise – but we even make it a practice of going above and beyond what we promise. This usually involves checking in with the full-time employee in the weeks and months after the transition. Sometimes it means that we shoot them a quick note to see how things are going, or sending over a new idea or tool that may help them refine some of the processes you put in place together. Whatever the case, we retain the connection and friendship with our client and their employees.
The thing is: our clients are like our children. We love seeing them grow, even if that means we have to eventually let them go. But just because they're moving on, doesn't mean we won't be here to help.
If there are steps in your transition system that you think are worth adding to our process, we'd love to hear about it! Let us know in the comments below.
Get tasks off your plate faster with the VA Starter Kit!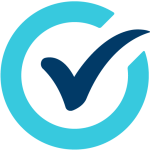 Ready to meet your perfect VA match?
Focus on your best. We'll handle the rest.