Working in a virtual environment definitely has its perks, but it also has challenges. I'm happy to be sitting at home in my PJs with my baby boy (sometimes literally on my knee) while I work, but when I need a brainstorm session I can't just walk into someone's office for a chat.
Except, that's not exactly true. Sure, I can't physically walk into my coworker's office. But, by implementing a few handy tools, the team at Don't Panic has made it possible for me to virtually knock on Rebekah's "office door" and have a quick mind meld.
To meet the challenges that a virtual environment provides, we have to use the tools that best enable success. After all, we are a team and that means we need to collaborate in order to get things done! That's why I've put together a few of my favorite tips, tools, and tricks our virtual team uses to stay connected.
1. Google Apps
Google Apps for Business truly is the lifesaver of our lives. We constantly share links to different collaborative documents and sheets back and forth, creating templates and decks that we use literally everywhere.
Being able to share calendars and schedule client meetings with multiple team members allows us to work on the same pieces simultaneously. It saves time – and is the best thing ever.
2. Task Management System
Producteev, Asana, Basecamp: whatever your preference, a task management system will help get things done without a million emails per day. We tend to prefer Producteev, but to each his own. Because if efficiency isn't the most powerful tool for virtual teams, then I don't know anything about the world.
3. Unless I Hear Differently
Since we've adopted this amazing tool, we're able to work much more efficiently. We love talking to each other, don't get me wrong. But saving a couple of steps in the process allows us more time to spend on the fun side of connecting. Which leads me to…
4. Facebook
We like to K.I.T. through a private Facebook group. During the week we post random, mostly funny things to keep each other entertained. On Fridays, we all post a weekly update along with a current selfie. Sometimes we call them "selflesses" because we don't always share pictures of ourselves. Especially since Jaime and I have become parents, most of our selflesses are of our kids. The great thing about that is the other DPM-ers are not sad about it. They love the babes.
5. Time-tracking
We use Freshbooks, but there are lots of others. Keeping track of times is essential, mostly for billing purposes. It also keeps us accountable and gives the boss an idea of what we're doing during our days! When you don't physically see your employees working hard every day, it's got to show up somewhere. The content usually speaks for itself, but it's also important to measure the time spent. A time-tracking tool is great for that.
6. Virtual Office Environment
This has been, by far, the most revolutionary tool for our team. Most of the other tools we usually take for granted because everyone uses them. But when we adopted Sococo late last year, everything about the way we work as a team shifted slightly.
This desktop app actually gives you a virtual office where you can "walk in" to work and sit in your office all day. Coworkers can "knock" on your door and you can speak through your mics to each other without calling or anything! Just push the talk button and you're instantly sharing stories around the water cooler or checking in about a deadline.
Sococo has helped us two-fold – it's added a much needed social culture to our virtual office (just ask Jaime about her surprise dance parties) and it has given us yet another tool for keeping quick questions out of our inbox, reducing clutter.
7. A Wizard (or Two)
We've got two. Rebekah is the behind-the-scenes wizard at Don't Panic. She's doing the client onboarding and billing and document-filling and figuring out HOW to do all the things that need doing in the best way possible. Her brain is pure magic.
Becca is and has been the ultimate keep-everyone-on-track wizard for, well, since she was hired. And she's really freaking good. She sends updates to clients every single week. She keeps up with our editorial calendar. She sits in on meetings for nearly every project and client at least a time or two. She's got her hand in all the cookie jars. And she doesn't miss a beat. You definitely need a cookie monster in your virtual organization.
8. Good People
This has quickly devolved into a love letter for the entire Don't Panic Management team. But really, the best tool for a great working environment – and this applies to virtual as well as physical teams – is a group of genuinely good people. Trustworthy, empathetic people who know the value of hard work and will do what it takes to get things done and support the overall vision. If you've got that, everything else is cake.
Get tasks off your plate faster with the VA Starter Kit!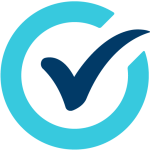 Ready to meet your perfect VA match?
Focus on your best. We'll handle the rest.