This summer, I slept in 12 beds. Between June 21 (the first day of summer) and September 22 (the last day of summer) of 2015, I called a dozen places "home"—an average of one new bed every week.
No, this isn't a story about my Tinder experience. And no, I don't moonlight with the circus—not exactly.
Like Don't Panic's Admin Aficionado Dillon Heape, I'm an actor. As an actor, my work takes me a lot of places. Though I'm based in New York City, the past year has taken me from coast to coast. On top of my work travel, I also moved from one part of NYC to another (subletting from friends along the way) and made time to visit my equally nomadic boyfriend as he, too, bounced from job to job.
Fortunately, my "thrival job" on the Don't Panic Mgmt team means I don't report to a brick-and-mortar office each morning—my work travels with me. The mere opportunity to work virtually in this environment is a game changer for my life as a nomad and an actor.
And yet, despite my love of this nomadic life, being forever in search of a desk gets stressful. The Summer of 12 Beds was no exception. Here's how I did it.
A Detailed Mental Map of WiFi Hotspots
For a remote worker, an internet connection is non-negotiable. So if one of my temporary "homes" didn't come with WiFi (or was too hot to work in—what gives, Summer 2015?), it was time to get crafty.
Armed with Yelp and some comfortable shoes, I pieced together a map of WiFi-friendly public places in each city I visited. At each spot, I also made note of other essentials like available seating, power outlet accessibility, laptop usage rules, and price of a latte.
This way, no matter what the day had in store for me, there was no need to panic—there would always be a place to work from. This simple constant brought enormous peace of mind.
A Playbook of Distraction-Cancellers
Even with my favorite WiFi haunts mapped out, I often didn't know what the work environment would be on any given day. The key to tolerating busy environments were my go-to Distraction Cancellers.
For noise, nothing works better than my standard-issue Apple ear buds and a playlist of instrumental jams (I highly recommend Spotify's Indie Folk for Focus and chill.out.brain, or maybe a little Philip Glass to get the neurons swirlin').
To shut out visual distractions, I'd choose a seat facing a wall in busy public places. I'd work from coffee shops in the morning before lunch crowds arrived.
I try to use itemized process checklists for complicated tasks, so I don't overlook things (though this is one habit I'd like to improve). I've also learned which tasks require my undivided attention and which can tolerate (or benefit from) a little ambient chaos. Writing, for me, requires my total focus, but brainstorming seems to go better when I'm surrounded by activity and inspiration.
On days where I found myself booked solid, every minute counted. A distraction-free work zone made sure I got the most out of my time.
Go Go Gadget
I'm fairly low-tech, as remote workers go—no elaborate tethering equipment for me. Like any Millennial, however, I love a good app.
If I use a particular software on my laptop, you can bet it's on my phone as well. The app versions of Slack, Sococo, Feedly, MailChimp, and Dropbox mean that I'm not restricted to my email inbox when I'm separated from my laptop. Plus, tapping that "schedule" button on an email campaign from my plane seat makes me feel like a jetsetter—even when I'm on a red-eye to Tacoma.
A Routine for Every Kind of Day
Despite being a worrier, an abiding rule-follower, and a lover of creature comforts, I've found myself in a life that flouts routine. Rarely is one day the same as the next.
Yet, floating in a constant state of uncertainty is exhausting, and no one wants to use up their creative energy rewriting their agenda every hour. I've learned not to cling to routine every day, but rather a routine for every kind of day.
Flying in the afternoon? That means an early rise and morning work time, followed by an evening check-in for messages and tasks that arrived late in the day. Morning audition? My work day moves to the afternoon, leaving my morning free to focus on my acting. Same-day tasks are prioritized, and important communication is kept within daytime working hours, since not everyone wants an inbox alert at 10pm.
For all those time-sensitive curveball moments, improvisation is key. Good thing I've got that WiFi map.
Asking for Time Off
Sometimes, you just can't do it alone.
Many, many actors earn additional income from other jobs. But unlike temping or catering, my work doesn't allow me to trade a shift. I'm still responsible for completing my tasks, and I have my remote team members counting on me.
When I found out an important acting job was kicking off with a two-week, intensive rehearsal period, I knew I had to take time off. I handed over the details to my Don't Panic team, and we made a plan. With the help of some incredibly supportive coworkers, I finished tasks in advance, sent process checklists to coworkers who'd be covering my other assignments, and stayed available by email in case of emergencies.
In anticipation of times like this one, I practiced being a reliable team member. I knew that, one day, I might have to rely on the support of my coworkers. I try to stay ahead of deadlines and jump onto additional projects when asked. I want my team to count on me, no matter how much of a whirlwind the rest of my life may be. It's a habit that takes constant practice. I've found, though, that it's only gotten easier with time.
Summer is over. My life has quieted down for the moment as I gear up for the next adventure. I have a beautiful new apartment in Brooklyn and a desk I work from every day—for now. Best of all, I'm back in my own bed, a bed I've now slept in for an astonishing 17 days straight.
And that, you can be sure, is one record I won't mind breaking.
Get tasks off your plate faster with the VA Starter Kit!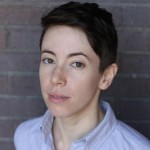 Meet Lee
Lee is a Brooklyn-based multi-hyphenate with a background in writing, design, media production, and the arts. Since 2014, he's been helping Don't Panic's clients launch books, start podcasts, design beautiful publications, and polish up their writing. Talk to him about Star Trek any time.
Work superpower: Finding the perfect word
Favorite cheese: Aged gouda
Go-to karaoke song: "Faith" - George Michael
Pronouns: He/Him/His
Beverage of choice: Ginger beer
Ready to meet your perfect VA match?
Focus on your best. We'll handle the rest.