Working in the virtual arena, there's no topic that gets mentioned more than work/life balance. That's why we do what we do, right? We have created careers for ourselves that revolve around the idea that we can be in the office anywhere. But that doesn't mean that it's any easier to shut the laptop, turn off the notifications, and go on a true vacation.
In fact, a lot of us would agree it's harder than when you work in a traditional office environment. People don't really think of you as "out of the office" when you don't have an office.
Even she has trouble "turning off" to relax.
I'm here to tell you that it can be done. With a little preparation and a lot of willpower, we can all have the relaxing vacation of our dreams.
How to Talk to Your Clients
First, about a month out, mention to your clients that you'll be taking a vacation at such-and-such time. Before you move any further into the conversation, put their mind at ease. Let them know that you're already working to get ahead and that you'll have a plan in place to discuss with them the week before. Whether you're meeting at that time or just sending them an email to outline what the plan is, make sure you follow through with your promise.
Secondly, in that initial meeting, make sure you let them know what they can do to help you get ahead. You'd be surprised to know that your clients recognize how hard you work and want to see you take some time off. Sure, they're bummed that you'll be gone, but they understand. It can't hurt to ask them to prep that blog draft in advance.
After you've laid the groundwork with your clients, it's time to put everything into action.
Organize, Organize, Organize
In case you're not noticing a theme here in most of our blog posts, organization is key. We always preach about having a structure in place to handle a transition or to use a VA, and being out of the office is no different. In fact, it can be necessary now more than ever.
Make a list of everything you'd typically need to do during the time you'll be off. Forget about all those little fires that you put out as they come up, we'll talk about those later. Once you've got a list, you can use that to decide where you can work ahead, and what you'll need to delegate.
Work Ahead
Schedule: Things like blog posts, newsletters, and social media posts can all be scheduled ahead of time. If you've got reports due during your vacation, get them done and schedule them to go out via email. If they can't be done in advance, do as much as you can and then delegate.
Calendar Management: You can even set up a meeting management tool to direct those looking to schedule a meeting with you, so you don't have to deal with hours of scheduling when you come back. (If you don't have a VA and you aren't a VA, why aren't you doing this anyway?)
Email: First and foremost, set your vacation responder and tell people that you are completely unplugged, but give them someone else to contact. Also, having an organized inbox with filters will help immensely upon your return. Email is a touchy subject, it can feel like you're giving someone access to you underwear drawer. But you may want to delegate email management to someone that you trust, so that you don't dread opening your inbox upon your return. No one wants to come back from vacation to 1,000 emails to sift through.
Delegate
Inevitably, there are things that just can't be done ahead of time and you'll have to delegate.
Those little fires that we talked about earlier? This is where they come in. Choose one person, preferably one who has some knowledge of the things you do every day, and let them be your point of contact while you're gone. This is the person you'll list as a contact in your email vacation responder.
This is also where the organization and procedure will prove extremely useful. Start everything that you can, and show your point person how to finish it. This may require a meeting or two. Share any procedural documents with them as well, so that they have everything on hand in case they need it. If you can, sharing passwords securely will also prevent them from having to contact you for something silly because they don't have access.
If you're on the fence about whether to hire a VA, now would be the ultimate time to have one up your sleeve. Imagine how much easier it would be to just hand everything over to someone who's already trained to do it all? That's some serious peace of mind.
It Can Wait
The most important thing to remember is that the world will go on without you. People will find a way to get things done while you're on vacation. And that's okay! If you don't take the time to be unplugged, you're going to burn out. And then you'll be of no use to anyone.
So prepare what you can, and then take the time. Shut the computer. Turn off the notifications and remember that you did everything you could to make your vacation go as smoothly as possible. Have confidence that your point person will contact you if there's an emergency. Relax, have fun, and relish in the freedom that you work so hard to enjoy!
Get tasks off your plate faster with the VA Starter Kit!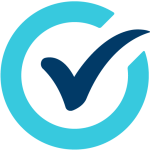 Ready to meet your perfect VA match?
Focus on your best. We'll handle the rest.