Standard Operating Procedures (SOPs) of any kind can help to streamline your workflow and encourage you to delegate more effectively, but video SOPs can really take your instructions to the next level.
Before diving into the world of video SOPs, it's important to brush up on how to create and use Standard Operating Procedures (SOPs) and why they are critical to your relationship with a virtual assistant.
Video SOPs can be incredibly helpful if you're the type of delegator that doesn't particularly enjoy writing things down. You can utilize a video tool to record a process that you were already planning on doing as part of your to-do list and then send that recording to your assistant to learn and document in writing.
How to Create a Simple but Effective Video SOP
1. Get Organized
The first step is to get your thoughts together before recording. Some prefer to create an outline, and some would rather wing it. But it is helpful to have a few points in mind that you need to hit in order to make the recording valuable before you start. Otherwise, you may find yourself stumbling, stuttering, and having to re-record when you realized you missed an important part of the process.
2. Lock, Login, and Load
Next, open up any windows or documents that you may need during this process. Make sure you've logged into the tools or apps that you'll need to access.
Web-based screen recording tools do take up some extra bandwidth, so cut down on additional loading time by having those things prepared in advance.
3. Screen Sharing Makes for Dream Sharing
When you think you're ready to get started, download a free screen recording tool (we like Loom) and hit record!
4. Let Me Clear My Throat…
Talk through the process as you do it and explain why things need to be done a certain way or if you think there's room for improvement in any of the steps.
5. It's All in the Name
After the process is complete, title the video so that it's easy for you to find and send the recording link to the person who will be handling the SOP from there.
That's it! Can you believe it could all be so simple?
Training for Different Learning Styles
An excellent and simple way to increase productivity and level-up your SOPs is to link to the recorded screen share video in the written SOP. By doing this, you'll have a process that's suitable for visual, auditory, and tactile learners to master. Addressing different learning styles in training is beneficial to everyone, especially you, because it cuts down on frustration and increases efficiency in the learning process.
Done Is Better Than Perfect
Some will tell you that if you want to create video training, it needs to be professionally produced. That is certainly not the case, especially if it's only going to be used for internal purposes. In fact, we're avid supporters of the opposite idea! Why? If it takes too long or requires a line item in the budget, it's never going to get done. And even if you've planned out a professional shooting day and actually create produced training videos, you're less likely to update them as the process changes because then you have to re-create that professional environment all over again.
No new team member wants to sit through required training videos that were created five years ago and are 90% irrelevant as the business has grown over the years. Technology changes, the way we do things needs to adapt as we scale, and we need to be able to quickly and efficiently bring on new team members during that process. So why make creating process documents more difficult than it needs to be? It's much more realistic to follow this process and create complete, effective SOPs in a practical amount of time.
Cheers to more of this:
Get tasks off your plate faster with the VA Starter Kit!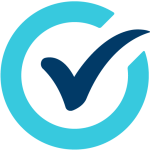 Ready to meet your perfect VA match?
Focus on your best. We'll handle the rest.