My story starts with a burrito. That's right, a burrito. My all-time favorite burrito from a place down the street, in fact. You know, one of those unassuming little hole in the wall gems that turn out legit amazing Mexican food (and my personal go-to on nights I didn't feel like cooking… and often the reason I didn't want to cook in the first place).
On this particular night, this jewel of bean and cheese, well, let's just say…didn't sit well. And it marked the beginning of the biggest change in my life.
For when this burrito walked through my door all the sudden I could smell every scent in the room. The dogs smelled horrible, plus I could swear we were hiding salami under the couch or something. I was pretty convinced I had either developed some sort of superhero quality that I wanted gone, or the high school down the street held football practice in our living room that afternoon.
There it was. My smelly burrito was hint number one… I was pregnant!
In hindsight I guess maybe a normal person would have gotten the hint, and all the ones to follow, but I was pretty clueless. After all, I hadn't gone to Europe yet, I just got married, and hello! Type A personality! Nothing was slipping by me without first being on my calendar!
You all know how the story goes.
Needless to say, prenatal vitamins, cankles, and 40 weeks later, she was here.
Here's the thing though: During this time, I basically had no idea how on earth we were going to make this situation work financially. Lord knows I really wanted to be a stay-at-home momma, but the reality was that I need to work.
That's when DPM came in. A friend told me about the company, and long story short, I'm sure my vocabulary is not even sophisticated enough to describe the saving grace that working as a virtual assistant has been. Let me tell you why.
1. Flexibility
Oh, you have 800 prenatal appointments? You want to go on a hike? You forgot something at the store for a dinner you were just told you had to host…tonight? No problem!
Seriously, the biggest benefit of the VA life is flexibility. I know the hours I have to put in ahead of time, I do them, and no one on the client end even knows it all happens during naptime—while I sip my tea, with the laundry going, and my favorite podcast on. (Who am I kidding? The baby is screaming in the background because she doesn't want to sleep. But at least I have that flexibility to go give her a bit of comfort, right?).
Stay-at-home moms have it hard. Working moms have it hard. The flexibility of freelancing makes it all a little bit easier: you really can't beat having the ability to care for your family both financially and physically.
Also, real talk. I have zero commute, can wear stretchy pants on the daily, and I basically can't remember the last time I wore makeup. Win, win, win.
2. Ongoing Education
Here's sort of an unexpected side effect of being a virtual assistant. If you're willing, you can learn far more than you would be able to at other jobs. I realize that sounds silly. But track with me.
Over the course of working with DPM I've had, let's say, six clients. Although their workflows all fall roughly within my skill set, they are all 100% different people at different companies with totally different ways of doing things. Each comes with unique preferences, organizational tools, hacks, apps, and tasks. I literally went from being great at "scheduling meetings and booking flights" to learning marketing strategies, SEO, pitch writing, and more.
I've now become an "expert" (at least in my own mind) on topics I was asked to research. I've worked with a dozen personalities that each need their own specific needs heard and met. I've become a student of their businesses, soaking in all I can to not only be a better employee for them, but also to be more knowledgeable for my own career. I literally got training on everything I could need to start a business by helping other people with theirs.
Between interacting with all the various clients, and being led by an awesome internal team, the opportunities for growth, learning, and taking on new challenges is around every corner. This is great for stay-at-home parents because hustling to go back to school with little ones is seriously tough. I'm continuing my education with on-the-job training while my little girl sits on my lap. It's thrilling!
3. Balance
I know work is just a part of life. It's the norm to be in a 9-to-5 where you go in early and come home late. And the reality is most fields are like that. But what if it didn't have to be? What if more of us weren't just working to survive, we were working to thrive?
Being a VA-slash-SAHM has brought a new sense of balance to my life. My whole life doesn't revolve around work. I got the balance back. I work, I take care of my family, I exercise. I can make meals, do laundry, dance around to an unidentifiable genre of music, meet people for coffee, and hit up the farmers market before all the good stuff is gone. I can pull weeds, watch Netflix, stalk the mail person, take the dogs on a walk, and work from the bathtub.
I feel like the chances of me losing my sight from staring at a screen and getting carpal tunnel from a mouse that is surely designed to do just that has decreased by, like, 100,000% (because that is a real percentage, did you know?).
Balance. It is the whipped cream to my latte, and it can be yours, too.
So, back to the burrito. It's been 17 months, and I've been forced to cook far more meals than before because that goodness-wrapped-in-foil hasn't walked through my door since. But, still, I'm grateful. That burrito was just the beginning of an adventure that changed my life.
What will be your burrito? What big change will cause you to give the VA life a shot? I guarantee you, you won't regret it.
Get tasks off your plate faster with the VA Starter Kit!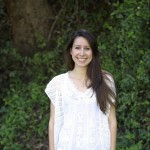 Ready to meet your perfect VA match?
Focus on your best. We'll handle the rest.