Congratulations! You've got a community clamoring to connect. As the community manager, you hold the keys to the Facebook group, the community Slack, the subreddit, the YouTube Channel, the Twitter chat—wherever your audience loves to hang.
Before you allow your audience to let loose, however, it's imperative you set the stage for positive and rewarding interactions. The best way to do that is by setting a few guidelines for your online community.
Set Guidelines and Clarify Boundaries
What's off limits in your community?
Start with obvious violations, which likely include things like hate speech, violent threats, and malicious trolling. You'll also need to set rules for things like self-promotional posts, promoting competing businesses, and copyright violations.
From there, clarify if you'll be monitoring things like profanity, off-color jokes or comments, discussions of drugs or alcohol, general meanness, TV spoilers, etc.
Some of these violation categories will prove more subjective than others. Also, if your community includes folks from all over the world, you may encounter wildly different perspectives on what constitutes internet rudeness.
This is where your power—and responsibility—as a community manager lies.
You're in a unique position to uphold your brand's values while also nurturing other perspectives. Remember: How you respond to community kerfuffles will inform who sticks around and why.
Keep That Code of Conduct Visible
Your community members won't go digging for a code of conduct. Whether your guidelines live in a pinned post or on a welcome page, make them easy to locate, if not the first thing a new user sees. If your community is invite-only, consider delivering the code of conduct to new members alongside a welcome message.
Your written guidelines don't have to sound like they're coming from a mean substitute teacher, either. Skittles encourages users to "be rad" and jokes that misconduct will be handled by virtual "grumpy wrestlers."
Revisit your brand voice guidelines, and let those shine through in your code of conduct.
Make It Easy to Report Abuse
Your community members should know where to turn if a conversation goes south. Make your contact information public, whether it's an email address or a direct message inbox. Encourage members (possibly via that code of conduct you've made so visible) to report rule violations to you, as you may not catch every disruption.
Choose a timeline for dealing with issues. Will your response time be one hour? 24 hours? If necessary, write yourself a script ahead of time for diffusing conflict or informing members they've violated the rules. Having a conflict-averse personality should never stop you from being a swift, diligent enforcer.
Mind Your Secondary Community Channels
Your community will inevitably gravitate to one or two primary channels. But even if most of your community hangs out on Facebook or Reddit, don't let your YouTube comments or your Twitter hashtag become a cesspool or a ghost town. Hold yourself to the same, swift conflict resolution policy no matter the channel.
Drop a conversation starter into one of your secondary channels. You're responsible for managing all of your brand's official community channels, not just the ones that generate the most activity.
Set the Tone Yourself
Managing a community isn't always about weeding out troublemakers. Set an example of positive engagement by throwing in your own conversation prompts, questions, and resources.
If you're a voracious reader of industry news, share your favorite finds and ask for opinions. Drop in an icebreaker to get to know your fans as individuals, or get everyone onboard for some Throwback Thursday photo sharing. Give a shout out to upcoming industry events so that nearby members can meet up in person.
Your voice commands a degree of power and respect within this community—use it to welcome others to the party.
Be Open to Change
As a community manager, you have a front-row seat to audience feedback. While the firehose of suggestions and complaints may not be the most fun part of your job, your direct line to your community grants you a vital perspective on how your business can change for the better.
If you haven't already, set up a system by which you can report community feedback to the rest of your team. Use this system to pass along common frustrations, feature requests and praise, as well as to escalate serious issues.
If your team ever does act on feedback received through your community channels, let your fans know—they'll feel empowered that their voices were heard, and those community bonds will grow even stronger.
You've been gifted the opportunity to carve out a positive, vibrant corner of the internet for your fans amidst an ocean of noise. Step up to that challenge by setting community guidelines, following through on enforcement, and nurturing the right kinds of engagement.
Need help managing your online communities? Don't Panic's team of experienced social media assistants can help implement your strategy! Contact us for more information.
Get tasks off your plate faster with the VA Starter Kit!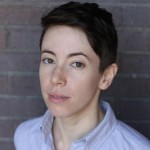 Meet Lee
Lee is a Brooklyn-based multi-hyphenate with a background in writing, design, media production, and the arts. Since 2014, he's been helping Don't Panic's clients launch books, start podcasts, design beautiful publications, and polish up their writing. Talk to him about Star Trek any time.
Work superpower: Finding the perfect word
Favorite cheese: Aged gouda
Go-to karaoke song: "Faith" - George Michael
Pronouns: He/Him/His
Beverage of choice: Ginger beer
Ready to meet your perfect VA match?
Focus on your best. We'll handle the rest.