Project management is all about ensuring your team crosses the finish line on a specific initiative together, on schedule, and on (or under) budget. And while the general goal is the same regardless of whether your team is colocated or distributed, the mechanics of managing said team vary greatly depending on your physical location.
Remote project management is its own animal. It requires a different set of interpersonal skills and tools to execute successfully. Even the most talented in-person project managers might find themselves struggling to keep things on track from afar.
Many organizations are considering fully remote (or at the very least hybrid) teams from here on out. If you haven't quite figured out remote project management, now's the time to do so. We've got the tips, tricks, and tools to get you there.
Select the Right Project Management Tool
The first step is selecting the right tool for your team. This project management tool will be home base for all your tasks, goals, documents, spreadsheets—everything—so picking the correct one is vital.
There are dozens of tools to choose from, which is both good and bad. The paradox of choice is real!
So rather than searching "project management tools" and then feeling overwhelmed, start by taking it inward. Ask yourself, "What do I need from my project management tool?"
Do you need a tool tailored to your specific industry? Is functionality that allows you to invite outside collaborators beyond your organization (like consultants you might have assisting you) necessary? Does your team rely on specific tools to do their jobs, and would it be helpful if your project management tool integrated with those critical programs?
Get clear on your wishlist, then go out and find the tool that ticks off the most boxes!
The Don't Panic team relies on ClickUp. And if you're looking for other options, ClickUp created a helpful overview of the top tools out there.
Designate a Project Manager
Once you've selected your dream project management tool, it's time to appoint the human who'll be leading your mission. Depending on the company's size and your role, that might be you, or it might make more sense to designate someone else.
Selecting one point person for each project is essential, particularly for remote teams. It's very easy for things to get lost in the shuffle when you're remote. The likelihood that one or two people end up outside the loop is higher when you're not all in a shared space.
Having one point person avoids confusion about responsibilities and helps keep everyone on the same page. It also gives folks a place to direct any questions or concerns about the project and its progress.
Do a Proper Kickoff
Once you've laid the groundwork, it's time to kick off the project. Setting a synchronous kickoff meeting allows you to start things off on the right foot.
The project manager should lead this meeting and should cover all the need-to-knows about the project.
This starts with big-picture items, like your overall goal and how it fits in with your company's broader strategy. This is your opportunity to define what a successful project looks like when it's completed.
You should cover the details as well. Be specific about how you'd like the team to use the project management tool, what kind of updates you're expecting from them along the way, and where you plan to share relevant updates, information, and more as the project progresses.
Allow your team some time for questions. Making your team feel heard from the beginning creates an environment where they'll feel comfortable coming to you if issues arise during the rest of your project. And that's a good thing.
Overcommunicate
When you're working remotely, the name of the game is overcommunication. Unlike in an office setting, you can't glance across the room at Alex's desk and see that they're sorting through the pile of documents you need to have reviewed before you can start your next big task. Instead, Alex is miles away at home, and you have no idea what's going on there! The only way for you to know is if Alex tells you.
Please note, "overcommunicate" is not code for "schedule a million meetings." One of the benefits of a flexible remote working arrangement is that individuals are more productive, but that's only possible when their calendars aren't bogged down with back-to-back meetings.
Instead, make the most of your project management tool. Some tools allow you to mark the percentage of each task you've completed. Many have a feature where you can leave notes and updates within specific tasks. Whatever functionality your tool has to keep everyone informed, take advantage of it!
Find the Right Communication Mix
Part of great communication is finding the right balance between synchronous and asynchronous communication.
Having a team located across different time zones is a reality of remote project management. Each individual's schedule and time zone will factor into your decisions about the synchronous/asynchronous balance. If you have one team member in New York and another in Australia, it's not going to be practical to schedule dozens of real-time meetings. If your team is all in the contiguous United States, there's more flexibility.
Whatever you settle on, make sure you keep it consistent. Set a clear cadence for synchronous meetings at the start of your project and stick to it.
It's also important to outline how the team should use each type of communication. When you're working remotely, there are dozens of communication options—video call, phone call, project management tool, messaging platform, email. Things can quickly become confusing when your team is firing off messages here, there, and everywhere.
Instead, set some guidelines. "We're going to reserve our in-person meetings for big updates, troubleshooting, and unblocking colleagues. Updates on specific tasks should be placed in the project management tool. Slack should be used for getting more immediate help from colleagues, and email should be reserved for communications outside our immediate team."
These rules ensure nothing falls through the cracks and everyone knows where to look for a particular piece of information they may need.
Finally, it's best to keep as much of your communication in public channels as possible. Having conversations on Slack or in your project management tool means that others have visibility into what's going on. The particular piece of the project you and Sam are discussing today might not be relevant to Alex right now, but in a week, they might need to know what you're up to. And if your conversation with Sam is searchable in Slack, it's a lot easier for Alex to find it and get up to speed quickly.
Provide Regular Updates
As the leader, it's the project manager's job to provide periodic updates. Nothing is more demoralizing for a team than feeling they're out of the loop or underappreciated.
What's worthy of an update? Big things, of course, like a change in scope, direction, or overall timing of the project, warrant discussion. But it's also nice to provide regular shout-outs and share small wins along the way.
It's also vital to address any issues as they come up. We're all human, and sometimes things go a little off the rails! Give feedback promptly about any troubling patterns you're noticing—before they become a full-blown crisis.
Celebrate a Job Well Done and Debrief for Next Time
The project doesn't end when you check off the last task on your list—there's still the critical matter of reflecting on your work!
Distributed teams sometimes feel less connected to their colleagues. A great way to boost morale is to gather everyone together synchronously to celebrate a job well done.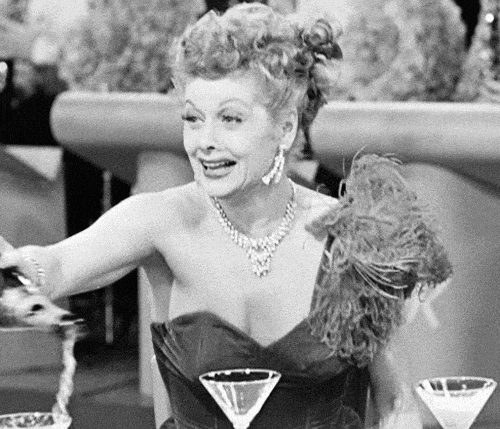 Once you've popped some virtual champagne, it's time to debrief your project. Take an honest look at what went well and what can be improved next time. There's no need to dwell on negativity, but an honest assessment of both the great and not-so-great elements of this project will empower your team to grow stronger in subsequent endeavors.
Strong project management is about juggling many elements. You're responsible for managing people, tools, information, and stakeholders. With remote project management, you're doing all that far from your colleagues. That's a lot to take on. But when you're intentional about using remote platforms and communicating with your team, you set yourself and your team up for success—and lots of virtual high-fives for a job well done!
Get tasks off your plate faster with the VA Starter Kit!
Meet Rachel
As an educator, Rachel's success has been strongly linked to facilitating the learning process by giving students strong roots and allowing them to have the "wings" to spread that information beyond the classroom walls. For this role, the roots begin with critical thinking, innovation, and efficiency to ensure DPM's clientele gets what they need to thrive.
Rachel is a highly energetic, positive, and creative individual with a strong work ethic. Through her professional development, she has strengthened her devotion to helping develop others in their craft while using her creativity and innovative thinking. Being a problem solver, Rachel always ensures efficiency and efficacy in any task to exceed expectations.
Work superpower: Efficiency and attention to detail.
Favorite cheese: Brie
Go-to karaoke song: Wannabe - Spice Girls
Pronouns: She/Her/Hers
Beverage of choice: Tea! Hot or cold
Ready to meet your perfect VA match?
Focus on your best. We'll handle the rest.