Proper financial management is critical to a business's bottom line, but it's rarely any business owner's favorite chore. With so many tasks to keep up with each day, it's easy to understand why so many entrepreneurs are eager to outsource basic financial tasks to a bookkeeper or virtual assistant.
But before making the move to actually outsource their bookkeeping, many clients face the same hesitation:
"Should I be concerned about security? Is it safe to hand over my financial information to someone I don't really know?"
This is absolutely a valid concern from clients, and one that we as an agency don't take lightly. That's why we have several safeguards in place to be sure that Don't Panic team members take utmost care with our clients' personal and financial information.
Whether you choose to hire an in-house bookkeeper, work directly with a freelancer, or outsource to an agency like Don't Panic, here are the safeguards we recommend to ensure that your personal and business financial data is secure.
Technology Safeguards
When working virtually with an assistant or bookkeeper, technology should provides an excellent first line of defense. Implement these tools to give your bookkeeper the access they need while protecting your personal data.
LastPass
With so many clients using a wide variety of different online accounts, The Don't Panic team uses a lot of passwords each day. We rely on LastPass for secure password management, and it's a tool we highly recommend with clients. Using LastPass, you not only can share your passwords securely and control who has access, you can also give your bookkeeper or VA access to accounts without them ever seeing your login information.
That means no post-it notes or word documents containing sensitive information; your assigned team member can only get into your accounts through LastPass, and only if you say they can.
QuickBooks Online
While there are a number of quality accounting programs out there, we are particularly fond of QuickBooks Online for its security capabilities. Rather than giving multiple users login access to a single admin account, QBO will allow you to set multiple admin users, controlling exactly what access each user has. This way, if anything goes awry with your accounts, you can trace exactly who was working in the accounts, and when.
QuickBooks Online can also connect directly to your bank accounts, PayPal, credit cards, and virtual any other financial platforms to be managed from directly within QBO. Using this tool , your bookkeeper can match transactions with your invoices, categorize expenses, and even pay bills without necessarily needing to know your account numbers or login directly to your bank portal.
Expensify
In addition to being a major time saver for tracking employee expenses, using a tool like Expensify allows your bookkeeper to have access to incoming employee expenses to be reconciled without needing access directly to your or your employee's business credit card account. This follows the same protocol of giving your bookkeeper access to only the information they need, and nothing they don't.
Along with using these tools, make sure you are following security best practices with all technology. Use highly secure passwords—LastPass can generate strong passwords for you—and change those passwords every six months or so. Adjust your login settings on Quickbooks Online and other financial portals to log off any users after periods of inactivity. And of course, don't leave your computer unattended when logged in to financial accounts—and communicate this same expectation to your bookkeeper.
Bookkeeper Contract Protection
It goes without saying that in addition to protection through technology, you should always have a rock solid contract in place that protects your confidentiality and security when working with an outside bookkeeping service.
Before committing to work with a new bookkeeper, check the services contract thoroughly to understand how your confidentiality will be protected throughout the relationship, as well as after your contract ends. This should include procedures for the return of any records (both digital and physical) if at any point either party ends the client relationship.
Secure Processes
More often than not, the easiest way to manage a client's finances or pass along sensitive information is not the most secure way. Without clear processes and protocols in place, it's easy to see how an independent freelance bookkeeper may slip into ill-advised habits. Things like requesting account information over email (rather than through a secure form sharing portal like LastPass) or logging into bank or credit card accounts directly (instead of through QuickBooks or Expensify) may be most convenient for both the bookkeeper and the client in the moment, but these practices create unnecessary security risks in the long term.
Because Don't Panic works as an agency model, we always have an account manager overseeing each contract along with your primary executive assistant. From the beginning of each contract, this account manager outlines the security procedures expected of your bookkeeper, ensuring that those processes are followed consistently and correctly.
We recommend that the account manager be given the same login access as your assistant so that we can conduct regular check-ins, occasional audits, and provide emergency, sick-leave, or vacation coverage as needed. This additional layer of checks and balances ensures that best practices are closely followed, providing an additional layer of protection that doesn't exist when working directly with a freelance bookkeeper.
Checks and Balances
While outsourcing basic financial management tasks to a bookkeeper can save you a huge amount of time and headache, it's critical that you as a business owner always keep your finger on the pulse of your company's finances. The reality is that no amount of technological safeguards, contract protections, or procedural controls can measure up to the checks and balances of your oversight. Check your accounts biweekly or monthly for anything that looks out of place, and conduct a more thorough audit every six months. This will help you catch small errors or inconsistencies that may arise over time, and it sets the tone with your financial team to convey your expectations for security.
Get tasks off your plate faster with the VA Starter Kit!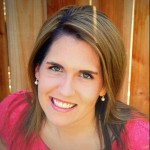 Ready to meet your perfect VA match?
Focus on your best. We'll handle the rest.