Sometimes we're afraid to ask questions.
As a boss, you don't want to seem unsure. As an assistant, you don't want to seem less capable. Questions can seem like a vulnerability or weakness, but in reality, asking the right questions can cultivate a much stronger working relationship.
This is especially true when you're communicating virtually. You can't read non-verbal cues as well on Zoom. There's no popping down the hallway to ask a follow-up question. Plus, you're juggling personal priorities with work items all under one roof.
It leaves a lot of room for error.
And employee sentiment bears that out. In a survey of 30,000 remote workers conducted by RW3 CultureWizard, the majority of respondents indicated they faced greater challenges with managing conflict, making decisions, and expressing opinions with remote work versus in-person collaboration.
Questions are a great way to set expectations and get everyone on the same page. They also open up a dialogue, rather than leaving it to one party to dictate to the other. Both managers and assistants can utilize questions to great effect.
Here are our top three questions for leaders and assistants to ask that will cultivate positive virtual communications.
Top 3 Questions for Managers to Ask
Just because you're the boss doesn't mean you always have the answers! In fact, because you're delegating many tasks, sometimes your assistant knows more about the nitty-gritty details than you do.
It's okay to ask questions at intervals during a project to ensure that everyone is approaching the tasks with the same expectations. That's how you set up your team for success with little oversight from you. And after all, that's why you hired other people, right?
1. Do you have the capacity?
We all juggle multiple projects throughout the workday. Some items are quick one-offs. Others are part of long-term initiatives lasting weeks or months. You can't have the full picture of what's on your assistant's plate, so it's best to ask them.
If you have a new task or project you'd like to get off the ground, assessing your assistant's current bandwidth is an important place to start. It helps you understand the realistic timeline for getting the work done. It also allows your assistant to share other hurdles they may be facing. If you discover they're bogged down with issues they're facing on another project, you have the opportunity to start a broader dialogue about this other thing that might need your attention.
2. Do you have everything you need?
This is an important one, particularly when you're working asynchronously. Even small projects have multiple moving parts to consider. Let's say you ask your assistant to pick out a thank you gift for a client who just sent you a big referral. The request is straightforward enough, but your assistant still needs to know your budget, which credit card to put it on, how to get your client's snail mail address, a bit about your client's interests so they can find an appropriate gift, and what you'd like to say in the card.
You may not have thought of all of those bits and pieces, but a great assistant will! By asking what they need from you, they'll get all of the information in one go so you don't need to go back and forth at each stage of the process.
3. When can you get this done?
Now that you understand what's already on your assistant's plate, and you both have a sense of what the project entails, the last expectation to set is a deadline. Setting a specific due date helps avoid misalignment about the project and disappointment on either side.
"Soon," "no rush," and "whenever" all mean different things to different people. If your "soon" is tomorrow and your assistant's "soon" is the end of the week, you're going to be upset when the project isn't on your desk within 24 hours. And your assistant will be blindsided by your displeasure.
Instead, asking when your assistant can get something done helps you communicate your hopes in terms of timeline and gives your assistant the final word. Sometimes there's more that goes into a task behind the scenes than you may realize. If your assistant is a pro, they'll be able to accurately assess how much time the task will take and can give you an answer that will leave both of you satisfied in the end.
Top 3 Questions for Virtual Assistants to Ask
As a great virtual assistant, you want to do top-notch work for your boss. But sometimes, it's not clear what that looks like. Many leaders have a grand vision of the result in their heads, but they're not always great at communicating that to others. That's why you should never hesitate to ask questions of your boss! Thoughtful questions show that you're engaged in work, on top of the details, and are dedicated to getting it right.
1. What does success look like?
This is a great opening question to help your boss clearly communicate their vision for a project. It's a catch-all that helps you hone in quickly on the aspects of the project that are most important to your boss. It's inspired by the operational excellence management system, which asks leaders to set a framework for what "good" looks like in their organization.
For example, let's say you're asked to help plan a strategy session for your small virtual office. There are so many directions that could take! Asking your boss, "What does a successful strategy session look like to you?" helps you narrow the field.
If your boss replies, "A successful session is everyone gathering for a retreat in a woodsy location where we can brainstorm next quarter's goals," that gives you a lot to work with. And it also means you'll be planning a very different event than if your boss had replied, "I want to keep costs low, so let's do a virtual meeting with breakout rooms to talk about sales strategy."
Armed with more details about the direction you should be headed in, you then have space and creative freedom to go and make your boss's dream a reality.
2. Can you explain?
Sometimes a boss isn't totally solid on what they want, so they give you less-than-clear instructions. It's okay for you to ask clarifying questions. This not only ensures you're headed down the right path, but it can help your boss gain clarity around their wants and needs.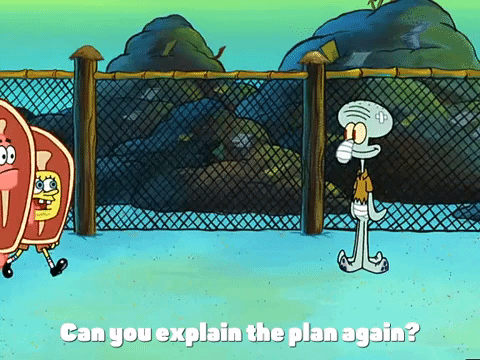 Let's return to the retreat example. If your boss has said they want to tackle strategy, you can ask a follow-up question about who they'd like to include in the session. This helps you solidify the guest list, understand the type of space you need to book (if you're meeting in person), and get a sense of who you should be tapping to get presentation materials ready.
Asking this question not only helps align expectations, but it also gives your boss an opportunity to think more deeply about the type of session they want to plan. Perhaps they had initially been thinking about a broad, team-wide strategy session, but as they start to consider the details they realize it's only really necessary to gather the sales team together.
3. What is the priority level?
You're always juggling several different tasks, but your boss doesn't necessarily know what you've got on your plate! That's why asking about the priority level for a project is often more effective than asking for a specific due date.
Your boss may say they want the project in question tackled by tomorrow, leaving you to bump another task you were working on. But if your boss had simply forgotten you were working on that other project—which is actually of greater importance to them—then they'll feel let down when it's back-burnered for this new task.
Asking instead for priority level puts you in the driver's seat when it comes to prioritizing work. If you're told the task under discussion is top-priority, then that's an easy call. But if you're told it's important, but not quite as important as this other thing you're working on, that's valuable information as you're planning your daily workflow.
Clear communication can be challenging enough when you're in the same room. When everyone is working virtually, you must take proactive steps to make communication clear and effective. This is true whether you're a team of two, or are looking to scale your communications as you grow your remote team.
These three questions can help bosses and VAs open up a dialogue and ensure they're aligned on tasks, priorities, and broader goals.
Get tasks off your plate faster with the VA Starter Kit!
Meet Rachel
As an educator, Rachel's success has been strongly linked to facilitating the learning process by giving students strong roots and allowing them to have the "wings" to spread that information beyond the classroom walls. For this role, the roots begin with critical thinking, innovation, and efficiency to ensure DPM's clientele gets what they need to thrive.
Rachel is a highly energetic, positive, and creative individual with a strong work ethic. Through her professional development, she has strengthened her devotion to helping develop others in their craft while using her creativity and innovative thinking. Being a problem solver, Rachel always ensures efficiency and efficacy in any task to exceed expectations.
Work superpower: Efficiency and attention to detail.
Favorite cheese: Brie
Go-to karaoke song: Wannabe - Spice Girls
Pronouns: She/Her/Hers
Beverage of choice: Tea! Hot or cold
Ready to meet your perfect VA match?
Focus on your best. We'll handle the rest.