Weighing the potential of a branded podcast, entrepreneurs and content creators can become quickly overwhelmed with the more technical side of podcasting. It's true that in addition to booking guests and finding time to record, there is some leg work involved in terms of editing and posting the content. Even so, producing a podcast is not as complicated as some would assume. You don't need a fancy studio or experienced audio engineer to create a successful podcast. In fact, as a virtual assistant with Don't Panic, I have spent the last year producing several well-known marketing podcasts right from my home computer.
Whether you have an existing podcast or are thinking of starting one for your brand, a VA can take some of the production work off of your hands—giving you more time to focus on your guests, the quality of your actual content, and the rest of your business. Get your podcast on track by delegating these 4 podcasting tasks to a virtual assistant.
1. Recording Your Show
There are lots of different programs you can use to get highly quality sound. A particular favorite of mine is Zencastr. They let you automatically download the audio files separately for each person, along with one master file. Having a VA on the line with you to be in charge of the big red record button is a key asset, as they can hear any quality issues and troubleshoot with you in the moment to fix any problems. The extra pair of ears is invaluable, and having someone on hand to deal with the technical side of the recording will allow you to focus on the actual content of the show.
2. Editing Your Audio
There are many steps in the audio editing process. Once you have the raw files, it's good to check them immediately for any major issues. The sooner we all know about any big audio problem the better. After the audio checks out, I recommend uploading the master file in SpeechPad. This is a wonderful service that transcribes the audio in a text format for you. This will help later when we get to the show notes.
Now, for the nitty-gritty editing. My favorite program to use for audio editing is GarageBand. Once I add the audio file to the program, I'll start carefully going through it, listening for long pauses that I can take out, any unclear overlapping or glitches that I can stealthily remove, and transitions in the conversation that need to be smoothed out. This cleaned up audio then goes into Levelator, which levels out the volume of all the speaking voices to match each other and get that professional sound you want.
From there, I'll add pre-recorded special intros and outros to this super clean audio. It's a bit of an art to find the perfect fading pace from loud and fun opening music into the meat of the podcast. Each show I work on has a different style and pace, and I would encourage anyone creating their own podcast to have fun with this part. At this time, I'll also add any sponsorships reads, additional transitional music for special segments etc.
Once the audio is fully completed, I'll open it and tag it with a title, description, and cover art (that's a whole other blog post) in iTunes, and it will then be ready to be uploaded to any media or platform.
3. Writing Your Show Notes
Show Notes are essentially a mini-blog that goes along with your podcast episode. Depending on your style and preferences this can be a short intro and description of what will be on the show, or it can be a longer more substantial blog post that can stand on it's own. It's totally up to you!
Having sat in on the recording and/or edit the audio, we follow the client's given format to create a working draft of their show notes. This typically includes an introduction, bullet points of things talked about in the show, and a list of resources mentioned. From there, the client can easily tweak the final draft of the show notes as they see fit.
4. Uploading and Publishing Your Podcast
We've made it the last step! After all the pieces are polished and shiny and ready to be published you have to decide how you'd like to share them. I usually start with Lybsn which is a platform that you can pre-schedule episodes to release at certain dates and times and it will give you a link that you can copy and paste into other platforms to link directly to the audio. Once I have this link I can use it in a WordPress post that will also have the show notes I've created for the podcast featured.
And there you have it!! Might you be able to download all these applications and software and learn how to fully produce yourself? Absolutely! But if you are overwhelmed with the more technical aspects or simply short on time, delegating these podcasting tasks to a specialized VA can help you maintain a professional quality podcast with minimal headache. And that's priceless!
Get tasks off your plate faster with the VA Starter Kit!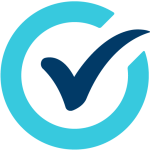 Ready to meet your perfect VA match?
Focus on your best. We'll handle the rest.