So, you're a photographer. Maybe you're running a side hustle jamming to nearby wedding venues on the weekends while keeping up with your traditional 9-to-5 to pay the bills, or perhaps you're out there really doing it and living your lifelong dream of taking beautiful photos for a living.
Here's the thing, photography is an art. You're an artist. You've got the creative, passionate mind to make images printed on paper feel like they're those weird living photos from Harry Potter. That's amazing!
But it's not all about clicking the shutter and playing around in Lightroom until each image is just right. After all, this isn't a hobby. It's your business. You've gotta market yourself, you've gotta land clients, you've gotta do things like sign contracts and collect money from those clients, and you've gotta deliver the goods. All of those things? Not so creative. It's the business side of things that tends to take the backburner when there are more exciting tasks to work on. But it's also the business side of things that should be a priority over everything else. Because without contracts and invoices and emails, there's no creative work to be done.
The good news is that while your business-related tasks need to be taken care of, you don't need to be the one to do them! Here are 19 photography tasks for virtual assistants to take off your plate. Get help so that you can get back to being the creative genius behind the lens that you were born to be.
Client Relationship Management
The principal business tasks that take priority over everything else are those things related to getting and keeping happy, paying clients. These things must happen for you to run a healthy business, true, but you can let your virtual assistant do the footwork!
1. Client Management Software
A VA can easily be tasked with creating, populating, and managing an automated database of your clients. This is extremely useful in cases when you need to send a quick note to them for new work, get a meeting with them on the books during existing work, and recognize small things—like their wedding anniversary, if you were a vendor for their big event—for a personalized touch to surprise and delight them.
2. Emails
Your VA can also send these emails from your address for you when the task appears in your customer database to take action. All you'd need to do is create a list of templated messages written in your voice, and you never even have to think about it until your client replies! They can track the emails you send and follow up after a week or two if you haven't heard a response, and they can even go into your inbox before you log in each morning and organize it, so you are only dealing with the things that require your immediate attention.
3. Scheduling
Arranging meeting details can be one of the biggest timesucks on your task list. Going back and forth in a lengthy email string is something you can definitely pass off to your VA. Additionally, they can set you up with a calendar booking system like Calendly or MixMax so that it saves them some time as well. Wherever you can implement automation software, you should. It's saving your VA time—and therefore saving you money!
4. Contracts, Invoicing, and Expenses
Some VAs have lots of general bookkeeping experience; you just have to ask for that particular skill set when recruiting. Then they'd not only be able to prepare your contracts for you based on a template you provide them, but they'd also be able to send and track invoices and reconcile your business expenses.
5. Research
As a photographer, you probably want to do some google-snooping and get to know your clients a bit more before shooting a session with them. Showing up prepared with some knowledge that they haven't necessarily shared with you could be another great way to offer that surprise and delight factor of your service. But, who's got the time for that? Your VA does!
6. Organizing Files
In a session, you're likely to rack up tons of images, even if you just shoot for 30 minutes. Sure, not all will be usable, but they all need to be dealt with in one way or another. You can upload the weekend's batch of sessions to a Dropbox folder and then your assistant can help organize those photos by client, by location, or by whatever system makes the most sense to your brain until you're ready to sort through and edit.
7. Sending Thank You Notes or Gifts
You might not need to send things through the mail regularly, but it probably does come to your mind a few times a year to do something really nice for an extraordinary client. Maybe you'd like to order them a bottle of wine to be sent to their hotel room on their honeymoon, or send a sweet gift to their one-year-old that you shot the birth session for. Then you think of the hassle ordering something is and you move on. With a VA to delegate these tasks to, you can just send a quick email and add it to their list of to-dos.
8. Coordinating Travel
Do you ever do destination photography? Who wouldn't love to shoot a Trash the Dress session on the beach in Punta Cana, amirite? Your assistant can record your travel preferences and then book your travel for you; you might even ask them to book an extra day or two for you to lounge on the beach after the work is all done. They can also submit it to the client for reimbursement if that's in your contract!
Marketing
Promoting your biz comes second to all of the critical, can't-live-without-it parts of running your business. They're still significant things to consider, but they often get put on the backburner because you don't have the time. Guess what? With a VA, you can make the time!
9. Blogging
Like most photographers, you've probably come to realize that the best way to get new clients is to showcase your work online. A blog format is a great way to do that, but it is also very time consuming to load 50+ photos into a blog platform, tag them all, and then write a compelling post to accompany the images so that search engines will point people to your website. This is something you can show your VA how to do once, and then forget about ever doing it again!
10. Social Media
Similar to your blog, posting your work on Facebook, Instagram, Twitter, and Pinterest can get you lots of exposure. But it takes time that you just don't have. Give your VA access to your files and let them curate a monthly social media calendar for you to approve. They can schedule the messages in a platform like Buffer, and voila, you've got a presence on social media!
11. SEO
Search engine optimization is a must for all photographers (and, let's be real, all websites) who want to show up on the first page of Google in local search. But it can be tricky to know what to optimize for. Your assistant can hook you up with Google Analytics so that you have a starting point, do some research for popular keywords you may want to rank for, and build those into your content in each blog.
12. Email Newsletters
A monthly newsletter is an excellent addition to your marketing strategy, especially if you have dreams of making any passive income by building courses, filters, or other lead magnets to sell online. You can start to build your email list by offering a monthly newsletter filled with links to your recent blog posts, social media messages, reminders about upcoming holiday sessions, etc. It might also be a sweet treat to occasionally pop a discount code into your newsletters to encourage more people to subscribe. You probably know what I'm going to say by now: your VA can manage the newsletter process from start to finish!
13. Website Updates
Occasionally you'll need to add or remove pages on your website, update your copy, or make some other change to the structure. Fill in your VA and let them make the changes for you.
14. Tracking Down Vendor Information
Let's face it, the reality is that even though you ask your clients to list out the links for their attire, hair and makeup, rentals, officiant, venue, caterer, cake, flowers, etc. They just plain ignore you. Yes, they're probably busy planning out the most important day of their life, but you still want to share the links with your audience and boost your SEO juice on your website. VAs are excellent researchers, and they can spend the time tracking down those links… if they exist!
15. Submitting Your Work to Be Featured
Something a lot of photographers strive for is their work to be featured in a blog or magazine. Being featured gives your business a ton of exposure, and it's a great honor to be recognized. But first, you've got to get on the publication's radar. Your assistant can help submit your best work to various publications so that you've got a better chance of being seen.
Creative Help
Creative tasks are definitely optional things that may or may not be successful, depending on your willingness to release some creative control and your VA's skill set. But if it works out, passing some of these items off could get you off to that new yoga class you've been wanting to try instead of sitting at home behind the computer screen all day.
16. Basic Editing
This might not be something you're willing to give up because it's part of the job that you love, but there may be pieces of the editing process that you can train your VA to take over for you. Maybe you've got a Photoshop action that you always apply to a particular type of photos. They can do that and then save it for you to adjust manually later on.
17. Adding Watermarks
If you're sharing your images on the web, you'd better add watermarks! But ugh, how time-consuming! Hand those images off to your VA and let them apply your watermark or logo for you.
18. Sending Galleries and Ordering Print Packages
At the end of a session, after you've done your editing and are ready to deliver the final product to your client, there's still some work to be done in the actual delivery of the photos. You can train your virtual assistant to upload the images and format that package just the way you like it. Then, all you have to do is send them a message letting them know the files are complete, the digital gallery is ready to be loaded, and/or the prints are ready to be ordered.
19. Assist With Creating Courses, Lead Magnets, or Other Passive Income Resources
Remember earlier when I mentioned your desire to create a passive income stream so that you can earn money while you sleep? Well, that's often a lofty goal since it takes so much time up front to craft the resources you'd like to sell. Luckily, if your VA is the creative type, you can ask them to jump in and help with the parts that don't exactly float your boat, like outlining the content of the course or putting together a landing page.
There you have it, a comprehensive list of the various things a photographer (like you!) could hand off to an assistant today. You're probably tired of hearing this by now, but it's true: There are so many aspects of your business that could be helped by having an extra brain, an extra set of hands, and a few additional hours in each day.
If you're ready to get connected with the perfect virtual assistant for your photography business, we can help! Contact Don't Panic Mgmt today for a free 30-minute discovery call.
Get tasks off your plate faster with the VA Starter Kit!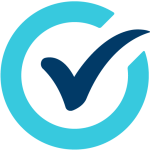 Ready to meet your perfect VA match?
Focus on your best. We'll handle the rest.