Three years ago, only 12 percent of Americans listened to podcasts. Since 2013, that number has nearly doubled, and the podcast world has become more and more saturated to meet this growing demand for new content. Even small and obscure niches are getting in on the action: You can know find a podcast that recaps your favorite obscure TV show, reviews the best backpacking trails, shares scrapbooking tips, and much, much more.
To stand out in this ocean of audio, you're going to need some eye-catching cover artwork that targets the perfect listener. Creating awesome podcast cover art isn't difficult—just make sure you've covered all the essentials described below.
What kinds of files do I need?
The only asset you absolutely must have is The Big Square: that big, beautiful image that will serve as the face of your podcast across the web. The two specifications to keep in mind are:
File type: JPG or PNG
File size: 1400 x 1400 pixels minimum, 3000 x 3000 pixels maximum
If you plan on promoting your podcast across many channels, consider adding social media and blog image assets to your wishlist. These additional assets might include:
Twitter banner
Facebook page banner
Individual episode art
Social media image sizes are always evolving, so check with a regularly updated social media image size guide for the most up-to-date specifications.
How can I get the images I need?
The DIY Method
Designing your own podcast cover art gives you the most freedom at the lowest out-of-pocket cost (though what you save in cost, you'll pay for with your own time). If you've got the design chops, boot up Adobe Photoshop or Illustrator, set your canvas to the specs listed above, and start creating. If you can't access or operate a tool like Photoshop, you can try your hand at one of the web's WYSIWYG ("what you see is what you get") design tools like Canva or Buffer's Pablo.
Working With a Professional Designer
A professional designer won't just do the dirty work for you—you'll also benefit from their creative expertise. If you don't have a personal relationship with a designer already, consider browsing for one on sites like Upwork and Elance. Most pro designers have rates starting at $30/hour, so budget accordingly.
There are also many designers out there on sites like Fiverr and 99Designs that will do this work for pennies. Remember that you get what you pay for, and know that these websites (that profit off the "spec work" of hundreds of underpaid artists) have controversial reputations in the design community.
What makes a great podcast cover art design?
Even if you're working with a pro designer, you'll want to understand what makes podcast artwork great. Start by firing up your favorite podcast platform (iTunes, Stitcher, etc.), navigating to a listing of new or noteworthy shows, and noting the kind of artwork that sparks your interest.
Visual Impact
Consider the size of most of the podcast artwork you see. Many, many podcast listeners browse for new shows on mobile devices, meaning that most of the time, your audience's first impression of your show will be a teeny tiny image:
Whether through color, text visibility, or a familiar face, make sure your podcast artwork pops at even the tiniest scale.
Targets the Right Audience
Is this podcast part of an existing brand or company? Don't hide it! Visually connect your podcast with your brand by including your logo, brand colors, or other visual scheme.
Pat Flynn's podcast features the Smart Passive Income logo and utilizes his brand's color scheme. #AskGaryVee borrows the colors and bold, graphic style of the Gary Vaynerchuk brand, as well as a photo of Gary himself. EntreLeadership features a subtle but effective version of the Ramsey logo, and Girlboss Radio places off Sophia Amoruso's image alongside the #girlboss logo.
All four communicate the same, crystal-clear message: If you're already a fan of this person or company, you're going to love this podcast.
Communicates Its Focus
What's the centerpiece of your podcast? Is it you, the host, a known personality with a healthy following? Stick your face on there, like Gary Vaynerchuk has done in the example above. Is the focus the subject matter? Is it your wonderfully punny title? Is there a particular mood you're dying to capture? One square is all you get, so be sure your podcast's artwork shows off its focus loudly and proudly.
You may find that designing your podcast cover art teaches you even more about your show, focuses your message, inspires futures episodes, and kickstarts your motivation to get on the mic. Take note of those lessons and ideas, and use them to perfect your podcast even further. We're headed for a podcast golden age—make sure you're ready to rock!
Get tasks off your plate faster with the VA Starter Kit!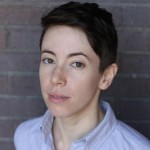 Meet Lee
Lee is a Brooklyn-based multi-hyphenate with a background in writing, design, media production, and the arts. Since 2014, he's been helping Don't Panic's clients launch books, start podcasts, design beautiful publications, and polish up their writing. Talk to him about Star Trek any time.
Work superpower: Finding the perfect word
Favorite cheese: Aged gouda
Go-to karaoke song: "Faith" - George Michael
Pronouns: He/Him/His
Beverage of choice: Ginger beer
Ready to meet your perfect VA match?
Focus on your best. We'll handle the rest.