In case you missed it, here's part 1.
Let's dive right into the next section:
Many virtual assistants prefer to be paid on a monthly retainer.
Freelance virtual assistants need a reliable way to pay their bills, just like the rest of us. Hourly work, while incredibly flexible, can also be incredibly unreliable. That's why many freelancers keep their VA as a side-hustle until they can find a way to grow the work into a full-time gig.
Enter into the ring: the retainer fee. I'm particularly excited to share this behind-the-scenes information because this is the way Don't Panic works.
A client agrees to a set amount of hours for a set amount of time (ours is typically 3 months, to start). This model helps create stability in our business and in our virtual assistants' personal budgets. It is also the minimum amount of time I've seen a virtual assistant be able to truly make a difference in our clients' businesses and lives.
In this way, a client is guaranteed the help and the VA is guaranteed a certain amount of work. It's a total win-win!
And, if either party needs to cut ties, the general legalese requires a 30-day written notice. It's such a common cancellation clause that it comes standard in almost all service-based freelance retainer contracts.
Let's not forget about project-based rates.
Maybe you know you don't need help for three months. Maybe it's just a one-time thing, like getting a webinar up off the ground, or a marketing push for your new eBook. Or, maybe you simply want to try out letting someone else "take over" your content for a few weeks to see if it feels right and frees up your time to work on something else. These instances, and many more, are perfect for project-based rates.
A virtual assistant will usually price out a project based on the estimated hours it will take, plus any of the other factors listed in part 1. It's becoming good practice to request 50% of the project fee upfront and 50% upon project hand-off and completion. The reason for this? Because sometimes projects can change in size or scope as we get going. And, even though this is common practice, you should always plan to thoroughly vet a VA before giving your money, and set up a clear contract to cover your bases.
You can negotiate the rate.
If you receive a proposal that you don't like, it's always within your rights to negotiate. But, given that you now know what all goes into the cost of a VA, it's important to be reasonable and respectful of the value of the VA's work.
If a VA quotes you at $1500, countering with $500 isn't realistic. Think about it: Would you knock $1000 off your services?
But, would a hundred bucks make all the difference for you and still be within reason for your new VA? You'll never know unless you ask.
While you may want to stretch your budget a bit to get high-quality trusted service, you never want to go so far outside your budget that you begin to resent the person and the work they're doing.
The biggest thing to remember in negotiation is that, while it's within your right to ask, it's also within their right to say no. Don't get offended. A VA needs to live off the work they provide just like you live off the work you provide. Ask nicely. Don't insult them. If you can't come up with an agreement that works for both of you, then maybe it's just not a good fit. And that's ok!
If you can't come up with a negotiated rate that works for both of you, leave it there and move on.
Like I said before, you can find an assistant for any rate you want. That's true. But, the best advice I can give you from one business owner to another: you get what you pay for. If something seems good to be true, it probably is.
Just like in every other part of your business, do your due diligence. Ask for work samples, references, and testimonials. Spend time interviewing and testing your VA. The work you put into finding the right person will make a huge difference in your business and in your life. That's what I want for you!
Looking to hire your own VA but would rather someone else do all the vetting and training for you? We've got a mighty team of rockstars and personally match you with your perfect assistant. Get started here.
Get tasks off your plate faster with the VA Starter Kit!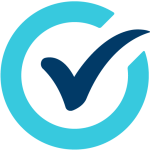 Ready to meet your perfect VA match?
Focus on your best. We'll handle the rest.