So, you're thinking about hiring some help for your business. You've done your Google searches, maybe you've consulted your business friends about their experiences, but ultimately, you're just not sure what type of assistant you should hire for your business. Does that sound about right?
Most work-from-anywhere solopreneurs wouldn't dream of hiring an in-person assistant to invade their home each day. Other corporate executives couldn't imagine there not being someone standing guard right outside their office door five days a week. Even still, some entrepreneurs have mastered their inbox and schedule management, but can't find a way to keep up with tracking deadlines between their employees and their clients on top of their own duties.
All of this boils down to one question: Which type of assistant is most appropriate for you?
Since each person's business, work style, and communication preferences are so different, there's really no one that can answer this question but you. However, we've got a few pointers that will point you in the right direction toward making the best decision for your business.
What Does a Personal Assistant or Executive Assistant Do?
A personal assistant (PA) is someone physically located in your area that you hire to come into work every day and assist you with your business and personal tasks. You may utilize a PA for simple, in-person duties such as answering your phone and scheduling your meetings, grabbing your coffee each morning, ordering your lunch and picking it up, dropping off or retrieving your dry cleaning, etc.
You might also have specific office-related organizational needs that require someone to be in your physical location, instead of working virtually, like organizing filing cabinets (or potentially scanning them in to become digital files), transcribing audio recordings by hand, planning events, etc. If you feel that it's much easier to train and monitor work processes when you have someone sitting right near you, a personal assistant may be the right choice for you.
You probably don't want to hire a personal assistant if you work from home yourself unless their tasks will be directly related to keeping up your household. Additionally, limiting your hiring sphere to those assistants within a certain distance from you also limits the experience that other remote workers might bring to your team.
So If you're having a difficult time finding someone who picks up your dry cleaning but can also write your next blog post, try expanding your horizons into the remote working talent pool. There are dry cleaning services that will pick up and drop off, after all!
What Does a Virtual Assistant Do?
A virtual assistant, or VA, is someone who can help you with any business or personal task that can be taken care of without being physically present with you. They join your team to take specific tasks off your plate. You decide what they work on and you manage their work through whichever recurring check-in process you choose.
You may want to utilize a VA to go through your inbox each morning before you log in so that you don't feel overwhelmed. VAs are also generally great at booking your travel, managing your schedule, doing general research, sending invoices, tracking expenses, and creating or formatting documents. A more advanced assistant can also help with marketing activities, researching and booking speaking engagements, media/content production, and lots more.
Luckily, thanks to technological advances, there are very few things that a VA can't take care of for you. Like I already mentioned, a VA can even schedule your dry cleaning to be picked up or lunch to be delivered to you, without being there physically to do it themselves.
If your day is bogged down by recurring tasks, things like social media posts, email blasts, schedule management and blogging, a virtual assistant is perfectly primed to take care of those things to give you more time for your unique skill set.
You probably don't want to hire a virtual assistant if you need someone to sit at the front desk of your office to greet customers and answer phones or if your servers aren't cloud-based, which means they can't access your systems unless they're in your office. Additionally, if you get high levels of anxiety when you don't know what your assistant is doing at any given moment, or you have a hard time relinquishing control, a virtual assistant may not be the best fit for you.
What Does a Project Manager Do?
A project manager (PM) is brought on to, not surprisingly, manage a project. Which means that they work closely with you to develop a project timeline, deliverables, and a task list. Then, they complete the oversight of the project, completing or delegating tasks as necessary. Which, so you know, means they will be giving you assignments as well.
If you've got a giant undertaking in front of you: launching a new product or service, starting a podcast, re-branding, etc. and you can't imagine tackling something like that while managing your business, you might be in the market for a project manager. Also, project managers are unique in that they can do their job in-person (think event management), virtually (something like client deliverables management in a B2B industry), or a combination of both.
You probably shouldn't seek out a project manager for things like managing your daily schedule or booking your travel, as PMs have specialized skills in keeping multiple people on task, making sure deadlines are met, and creating or managing systems that help everyone involved deliver a completed project on time.
There are a few specific points that you should carefully consider before choosing the type of assistant you should hire. Consider how you like to communicate to someone, plus how you prefer to be communicated with. It's also important to evaluate the urgency of your tasks and projects in order to determine expectations of timeliness.
Ultimately, you have to know yourself and your business, be extremely aware of your needs, and be realistic about your expectations so that you can find the right person to fit the role you need to be filled.
Get tasks off your plate faster with the VA Starter Kit!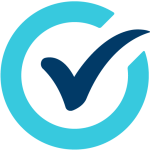 Ready to meet your perfect VA match?
Focus on your best. We'll handle the rest.