A while back, I made a mistake.
(Let's be honest, I've probably made several mistakes since this incident happened—I'm rather accident prone—but this is the one that comes to mind.)
You see, we made a decision at DPM to switch all of our social media clients over to a new scheduling and analytics tool. It turns out the switch was going to involve some, shall we say, growing pains. Basically, I scheduled a particular tweet for one of our social media clients, and by one wrong click of a button the message went out to ALL of our client accounts. Embarrassing.
We're human. We're not perfect. Technology fails us or eludes us. Things slip our minds. In the real world, these things are going to happen. But sometimes, when something doesn't turn out quite right, it's hard to know what to do.
Unfortunately, many of the biggest mistakes in business happen when individuals and companies handle small glitches the wrong way. By trying to sweep a small problem under the rug, you can wind up with a big bump in the middle of the floor. And then somebody trips and breaks a leg.
Here's how I learned to handle life's little professional accidents. If you're not perfect either, keep these steps in mind for the next time you take a spill:
1) Admit responsibility.
When a facepalm moment happens, I think most people's natural instinct is to point fingers any direction we can. Our inner two-year-old comes out, fear takes over, and our gut reaction is less than mature.
Take a breath. Be a professional. Resist the urge to blame another team member, or the technology, or the monsters that live under your bed.
Taking responsibility means owning the difference between "it fell" and "I dropped it." Your colleagues are smart—they understand the truth either way. So wouldn't you rather own your error on your own terms, rather than wait for blame to be assigned to you?
Admitting to being human is surprisingly refreshing, especially in business. People will appreciate your candor.
2) Ask for help.
Sometimes a mistake happens and you can't fix it on your own. In this case, I didn't have all the individual account logins to delete the offending posts. I must admit—being that it was Saturday morning, my boss was at summer camp, and I felt like an idiot—I was pretty tempted to wedge my phone down the garbage disposal, bury my head under a pillow, and pretend that none of this was happening. But to do so would only have left the problem unsolved and compounded the mistake.
Ask for help, even if it's embarrassing and might inconvenience someone. The effort required to fix the error is much less inconvenient than cleaning up the bigger mess that could get left behind.
3) Share what you learned.
This is part of taking responsibility. Tell your boss, your coworkers, your client, and anyone else who was affected by your mistake what you learned from the event. This lets them know that you understand what went wrong and reassures them that it won't happen again. Who knows, you might even save them the headache of making the same error!
4) Know when to move on.
This one's particularly hard for me. Once you've taken responsibility, fixed your error, and done all you can do—it's time to take a page from the latest Disney princess and let it go. Harping on the same thing over and over only reminds people of what happened, and probably annoys them. The story might be useful when you're prepping your next company blog post (can I get a drumbeat?), but for the most part it's time to drop it and move forward as the consummate professional that you are.
Get tasks off your plate faster with the VA Starter Kit!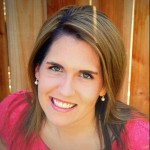 Ready to meet your perfect VA match?
Focus on your best. We'll handle the rest.