As with any project, the early days of your podcast will feel the most exciting. You'll have the most energy to work on new episodes, plenty of fresh ideas, and no trouble meeting your own deadlines. To weather potential slumps in your podcasting productivity, however, you're going to need to nail the follow-through.
No, you're not a terrible person if you struggle to maintain the same rigorous schedule you set for yourself on launch day. The trick is to streamline your production process and make that process a habit—a simple routine that keeps you churning out top-notch episodes no matter what curveballs you encounter. The three solutions below are great places to start that streamlining process.
Batch Record Episodes
Task-switching devours your time. Following our collective awakening from the myth of multitasking, people are embracing productivity strategies like the Pomodoro Technique that emphasize focusing on one task at a time. You can apply this approach to podcasting and supercharge your productivity through batch recording.
As you would when baking a large batch of cookies, batch recording produces multiple episodes in one go. Consider declaring one day of your week or month "Production Day," and dedicate that day to recording, editing your audio, writing show notes and promotional copy, and scheduling posts for the following month. These days are also ideal times to lay plans for later months and book guests before their calendars fill up.
Working ahead in this way protects you from being thrown off-schedule by a personal emergency, new opportunity, or last-minute adjustment. Your listeners will appreciate your consistency and learn to anticipate new episodes on your chosen publish day.
Streamline Your Process Using Software Tools
Your desk calendar and audio freeware may be adequate tools for your early days as a podcaster. As your show scales, however, you'll benefit from incorporating more sophisticated software tools into your process.
If you have an assistant, an engineer, a designer, or a whole team of people helping produce your podcast, a project management tool is essential. You need a platform for centralizing communication (say no to long email chains), sharing files, and tracking progress. Tools with free plans like Trello and Asana (a Don't Panic favorite!) allow you to build workflows, assign tasks, set deadlines, and share comments easily.
You can also streamline your podcast marketing with scheduling tools. Forget logging into each of your social accounts one at a time and crafting marketing messages day-of. Tools like Hootsuite and Buffer make it possible to set-and-forget social posts for most major platforms, which means you won't be burdened with creating short links and selecting hashtags on-the-fly each time an episode drops.
You can offer transcriptions of your episodes, as well, without much change to your workflow. These transcripts are a valuable bit of bonus content to attach to your episodes, both for accessibility and SEO reasons. Google Voice Typing will provide an instantaneous, free automated transcription of your audio (but is prone to errors), whereas a service like Rev (another Don't Panic favorite) assigns your audio files to a less error-prone human in exchange for a slightly longer wait time and higher price tag.
Seek Out Support in Maintaining Your Podcasting Productivity
Remember: Your time is money! Producing a podcast adds more to your already full plate. If you find yourself in need of more hours in the day, or more financial support for the hours you're already working, seeking out support is always an option.
If your podcast is attracting a sizeable audience, consider approaching sponsors. These advertisers don't need to be huge brand names to be worthwhile partners—your listeners care far more about a sponsor's relevancy to their interests.
Crowdfunding, particularly through Patreon, has become another popular option for podcasters with thriving, engaged fanbases of any size. The platform connects independent creators with fans who pay a recurring membership fee (determined by the creator) for access to exclusive content, updates, and forums for connecting with fellow fans.
If you're more interested in relieving your podcast's strain on your time, rather than your budget, consider calling in reinforcements by hiring a virtual assistant. Much of the work of podcast production is perfect for VA and can be accomplished remotely. Handing off the nitty-gritty of podcast production frees you up to focus on the content and quality of your episodes, rather than on fine-tuning the levels on your latest interview.
Don't let a downward swing in momentum derail the hard work you've put into making your podcast a reality. Stay on top of your workflow, and soon enough, producing a fresh episode will feel like second nature.
Get tasks off your plate faster with the VA Starter Kit!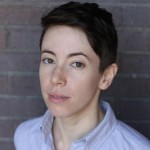 Meet Lee
Lee is a Brooklyn-based multi-hyphenate with a background in writing, design, media production, and the arts. Since 2014, he's been helping Don't Panic's clients launch books, start podcasts, design beautiful publications, and polish up their writing. Talk to him about Star Trek any time.
Work superpower: Finding the perfect word
Favorite cheese: Aged gouda
Go-to karaoke song: "Faith" - George Michael
Pronouns: He/Him/His
Beverage of choice: Ginger beer
Ready to meet your perfect VA match?
Focus on your best. We'll handle the rest.