Find the freedom and flexibility to live your best life.
"I always wondered how I would manage to be an intentional and involved mom to multiple kids while also sustaining a job (and doing it well) at the same time. Don't Panic has given me the freedom that I had been craving for years. I wake up and work before my family is even awake and then enjoy my afternoons by hiking or going to the beach and making memories with my kids. It is truly the best of both worlds."
Kimberly, Executive Assistant
Working behind the scenes is what you do.
You consider the people you work with to be your friends. You don't mind ghostwriting or answering emails under a generic "admin" email account. You won't always get the credit for your work, but you don't mind. You know your colleagues' significant others by name, how many kids and pets they have, and whether or not they're all caught up on the latest season of Game of Thrones.
No job too small for you.
And you're not afraid to take initiative to get the work done. Little tasks like making a lunch reservation or rewriting the copy in your blog intro don't annoy you. In fact, you like them. In your mind, it's all in a day's work! No one needs to review your work before you send it to a client because you always check and recheck what you've done. Some people might call you a perfectionist… and some people would be right. You get wind of someone doing a super stellar job on a project or assignment, so you let them know and lift them up!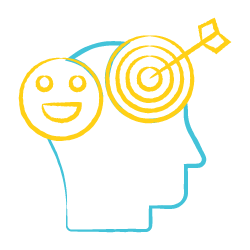 Always reading? Listening to podcasts? A curious mind keeps you learning.
You're known for the size of your bookshelf, the blog tabs you keep open, and how frequently you say, "Let me Google it." Your podcast queue is never-ending, and people always laugh about how you seem to know just a little bit about everything.
Ready to make your dream of a freelancing lifestyle a reality?
We are a whole team of people just like you, and we're here to support you on your path to independence. Let's figure out how we can put you to work!
Not ready?

Take control

of your work with our VA training course
If you're a self-motivated worker who craves the benefits of working from home and setting your own schedule but you don't know where to begin, this is the training you've been waiting for!