I moved to New York City the fall after I finished graduate school. I had a master's degree in acting, an apartment, a box full of resumés, and a whole lot of hustling to do to find my next acting opportunity. I needed a "thrival" job that would support me while I searched. My dream job, as I envisioned it, would allow me to flex my non-fine arts skills and would be there for me as other gigs came and went.
I found that dream job working as a virtual assistant with Don't Panic Management.
Like many folks in the performing arts, I'm a self-employed creator who wears a few different hats (metaphorical hats, that is, though I sometimes wear literal hats too). I perform with theatres in New York City and on the west coast, I write plays and musicals, I read and evaluate scripts for Off-Broadway theatres—and that's just an average Wednesday. It's thrilling and more fulfilling than words can express.
This kind of creative career also means that providing for myself financially has taken some, well, creativity.
The Cold, Hard Truth of Making a Living in the Arts
An enormous percentage of working actors, visual artists, musicians, poets, dancers, and others make their living from some combination of paid artistic work and supplementary jobs. Those jobs often include things like adjunct teaching, personal assisting, babysitting, tutoring, bartending, and (the old classic) waiting tables.
A successful artist's income often doesn't follow a linear upward trajectory, either. There's a common narrative that after an artist's "big break," they can subsist solely on their paid artistic work and never need to wait another table.
This doesn't reflect most artists' realities, however—even Lin-Manuel Miranda, one of the most decorated artists of the decade, was still writing restaurant reviews for a local newspaper after his first musical (the one before Hamilton) became a hit on Broadway.
The rise of the gig economy, for all its drawbacks, has been a boon for folks like me—never have there been so many diverse opportunities for freelance work and part-time skilled labor. Instead of job-hopping my way through the food service industry, I have the option to bring my arsenal of creative skills to a small business I care about, like Don't Panic.
The benefits of this work aren't a one-way street, either: My time with Don't Panic has also taught me new skills I wouldn't have the chance to develop otherwise.
The VA Life Has Made Me More Self-Motivated
When I joined Don't Panic, I underestimated the serious learning curve that accompanies working remotely for the first time. A great remote VA is exceptionally self-motivated, a master of time management, a solid communicator, and comfortable working alone. It's a unique suite of skills that takes real effort to master.
It's also the same suite of skills every self-employed creative needs to stay productive. So much of my artistic hustle happens without an authority figure standing over my shoulder. It's up to me to find that next audition, finish writing that script, fill out that residency application, or brainstorm my next project. My work as a VA has made me a better, more driven artist.
My VA Clients Teach Me About Other Industries
Thanks to my diverse corral of clients, I get glimpses into a huge variety of industries, from tech and finance to marketing, publishing, and public relations. I know more about maintaining a food truck than I ever thought I would.
My work in these areas has shown me the magical things that happen when industries cross-pollinate, and how a team of diverse perspectives leads to better problem-solving and heightened creativity. It always dismays me how frequently the business and art worlds misunderstand and misrepresent each other; these days, I often find myself being the person in the room who bridges that gap in understanding.
(It's also wildly useful at parties! People are often surprised when I want to talk about their work as a UI developer or social video producer, but I love being able to ask meaningful questions about what other folks do all day.)
My Creative Career Doesn't Feel Extra-Curricular
As a professional, I'm not interested in relegating my creative career to weekends or late nights. Working remotely as a contractor means I have tremendous flexibility in when and where I work, whether that day's work includes designing an ebook for a client or going to a costume fitting.
When my acting career takes me out of town, my "thrival" job can travel with me.
When I signed on to develop a new musical with my colleagues, I didn't have to put my VA work on hold.
I don't have to worry where my next paycheck will come from when I'm between artistic projects—my clients will be there. This work offers me a bit of rare, much-needed security as I navigate an otherwise unpredictable career path.
When I left school and began my career as a self-employed artist, I knew I was signing on to a life of constant hustle, long hours, and uncertainty. My work as a VA allows me to provide for myself despite that uncertainty—a rare opportunity that makes my wild, ever-changing career journey just a little easier.
Get tasks off your plate faster with the VA Starter Kit!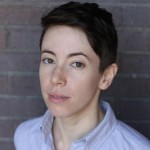 Meet Lee
Lee is a Brooklyn-based multi-hyphenate with a background in writing, design, media production, and the arts. Since 2014, he's been helping Don't Panic's clients launch books, start podcasts, design beautiful publications, and polish up their writing. Talk to him about Star Trek any time.
Work superpower: Finding the perfect word
Favorite cheese: Aged gouda
Go-to karaoke song: "Faith" - George Michael
Pronouns: He/Him/His
Beverage of choice: Ginger beer
Ready to meet your perfect VA match?
Focus on your best. We'll handle the rest.