Business owners are always thinking about how to attract new customers. Some folks will come to you by way of referral or through your marketing efforts, but it's important to be proactive about lead generation.
For many small business owners, though, lead generation is a time-consuming process. And it pulls you away from the strategic work of building out new offerings and delivering great results for existing customers.
That's why a virtual assistant can be a powerful asset in your lead generation efforts. Let's take a look at some of the ways a VA can supercharge your lead generation and help you build out a roster of incredible prospects.
Research Potential Clients
Finding new prospects oftentimes starts with smart research. Particularly for those in the B2B space, targeted outreach is a great way to win new business. It's critical that you understand what businesses out there might need your products or services.
Researching prospects is the best way to create a targeted outreach list, but this type of research takes time. Vetting an organization's fit for your offerings, doing a deep dive into companies' websites and LinkedIn pages, finding contact details for the appropriate stakeholder at the organization—it's not something you can squeeze into five-minute increments between meetings and client work.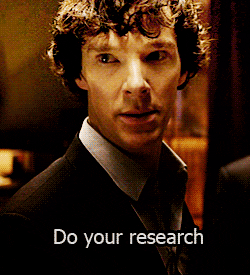 Delegate that task to a VA! They'll come to you with a neatly organized spreadsheet with all the pertinent details, and you can jump right into targeted outreach.
Manage Outreach Campaigns
Once you've got your list of prospects, it's time to start reaching out. Whether you're reliant on a proper CRM or are going for a more low-tech approach with a mail merge, your VA can get the email communications flowing.
Your VA can set up all of your prospects' contact information and draft and organize personalized emails for each one. They can track replies and flag those that need your attention. They can also automate or manually handle further outreach to those that don't respond to your first (or second, or third) emails.
Take Control of the Discovery Call Process
Once a prospect has expressed interest, businesses often have a discovery call as part of their vetting and sales process. But as anyone who's spent time in the weeds of GCal knows, scheduling can take time. There's the back and forth to find a date, the logistics of setting up video calls, and the confirmation emails to ensure everyone's still on for the agreed-upon date and time.
A great VA takes this process off your plate. They'll handle the logistics, so all you have to worry about is shining on the call.
After the call, your VA can get your notes in order and update your CRM. If you record your call, your VA can order a transcription of the conversation and distill it down to a few key bullet points.
The average person spends nearly an hour on tasks around managing a single meeting. Outsourcing the tasks associated with the discovery call process can return a significant chunk of time to your calendar.
Create Lead Generation Content
In the digital world, it's wise for businesses to leverage both outbound and inbound marketing tactics.
Inbound marketing techniques are incredibly effective when it comes to staying top-of-mind. They're also time-consuming. Sharing regularly on social media, posting thoughtful content on your blog, starting your own podcast, and creating ebooks or whitepapers all take time.
Your trusty VA can help with that. While a VA is not well-positioned to create a marketing strategy for you, they are more than willing to help you execute your plans.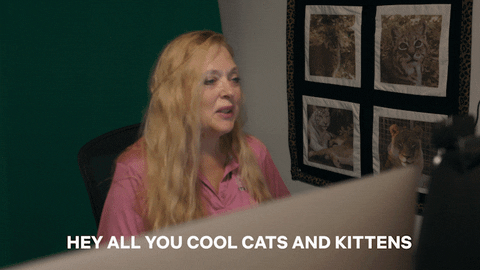 The name of the game with inbound marketing is consistency. It's important to create a steady stream of content so that you're always in the periphery for your audience. When your prospects follow you on social media and see you post regularly, they'll be all the more likely to know, like, and trust you when it comes time for them to make a purchase.
Create a content calendar, and invite your VA to run with it! A virtual assistant is the perfect person to create a steady stream of content and share it regularly with your audience.
Scope Out the Competition
It's never a good idea to be too focused on what others are up to, but having an idea of your competition's messaging and tactics isn't a bad thing. Researching the competition can help you better understand the messaging that's landing with your audience. You may also see gaps in the content those competitors are producing and fill them with your own work.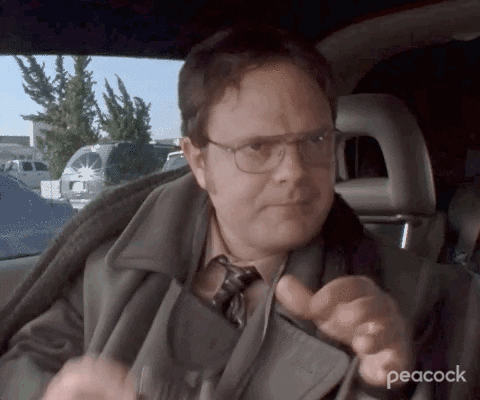 A virtual assistant can undertake this competitive research. They'll compile all the pertinent information on your competitors, so you and your team can create a rock-solid strategy for further differentiating your brand.
Lead generation is a critical part of maintaining and growing a business. It's necessary and time-consuming, but many aspects of it are also delegatable. By breaking your lead gen efforts down into these clear steps, it's easy to hand off discrete tasks to your VA. Having a helping hand in the research and early execution frees you up to focus on the part of the sales process you're uniquely qualified to do.
Get tasks off your plate faster with the VA Starter Kit!
Meet Amanda
Amanda attended King University in Bristol, Tennessee, where she earned majors in English Literature and Technical Communications (as well as an honorary and unintended education in NASCAR). She now lives in Knoxville with her fiance, Shawn, and two pugs. She loves working closely with her clients to find the best organizational flow for them. Amanda is always looking for new ways to make her clients' lives easier and works hard to preserve their sanity with a good dose of support, encouragement, and humor. She loves To-Do lists, em dashes, sports of all kinds, and anything Jodi Picoult has ever written. When Amanda isn't working, she and Shawn enjoy walking from their downtown apartment to various poker, trivia, and singo nights throughout Knoxville as well as cheering on their hometown Volunteers!
Work superpower: Building rapport! I pride myself on having close working relationships with my clients. I consider myself their right hand woman, so trust and respect are paramount!
Favorite cheese: Merlot Bellavitano
Go-to karaoke song: My Own Worst Enemy (Lit) or ANYTHING LIZZO!
Pronouns: She/Her/Hers
Beverage of choice: Coffee of all varieties, a very gingery Moscow Mule, or a Key Lime La Croix!
Ready to meet your perfect VA match?
Focus on your best. We'll handle the rest.