You already know that blogging is essential to your inbound marketing strategy. It helps your website with search engine optimization, informs your customers, and establishes your expertise in your field. In fact, a collaborative study from HubSpot and MIT found that nearly 84% of companies using inbound marketing increased leads within the first 7 months.
Clearly that kind of ROI is too significant to ignore.
But hearing the statistics and planning to implement a blogging strategy is one thing. Actually sitting down to write the blog posts is a totally different ballgame. Blog writing requires a tremendous amount of time and sweat equity, not to mention confident writing skills—which don't necessarily come easily to every person.
If the day to day process of executing your blogging strategy has become unmanageable, working with a ghostwriter may be a great solution. A great ghostwriter can turn your expertise into a stellar body of blog content—making you sound as brilliant as you are and naturally optimizing your site SEO in the process.
The Secret to Great Ghostwritten Content
Despite hiring fantastic, talented writers, the truth is that many clients wind up with mediocre blog content. So what's the secret that makes great (and secretly ghostwritten) content stand out from the pack?
I believe the difference comes down to your relationship with your ghostwriter.
Unfortunately, while ghostwriters can take a lot of work off your plate, we can't do it all alone. It's so important for you as the client and author to stay involved in the process.
I find that I naturally write the best content for the clients I have the closest relationships with. And this isn't about playing favorites or which clients I happen to like—it's because I really know these people. I know how they feel about their industry. I understand their voice and their point of view.
Just like an actor needs to learn about the character they're going to portray, I need to learn about who you are as a person and a professional in order to create quality content you'll be proud to put your name on.
Educate Me About Your Industry
At Don't Panic, we write for a huge range of clients in a variety of industries. In a given week I may be generating content about everything from healthcare technology, to software development, to small business finance.
While I like to believe I'm a pretty smart cookie, there is no way for me (or any ghostwriter) to be deeply knowledgeable in each one of these areas on my own. I don't always know who the thought leaders are, the standard jargon of the industry, or what new ideas and trends people are talking about. Of course I can research basic information, but true understanding only comes from living and breathing an industry each and every day.
For this reason, my most successful clients are those that take the time to educate me about the nuances of their industry.
Whether through an occasional conference call to discuss your thoughts on various topics (we LOVE these calls) or just by sharing links and sources to high level content in your industry—the more of your expert knowledge you can share with us, the better your final content product will be.
Share Your Unique Point of View
Hands down, my favorite part of the ghostwriting process is talking to my clients about what they do. A few of our clients elect to do this through weekly or monthly conference calls, where I get to ask questions interview style about upcoming blog topics and just pick their brains.
I'm convinced that the content quality these clients receive is head and shoulders above those clients that just send us topic ideas and no further direction.
Of course, not every client has the time to commit to a regular conference call, and that's okay. Even one conversation can be tremendously helpful. And there are many other ways to share your unique voice and point of view.
Do you have recordings of past webinars, podcasts, or speaking engagements? Have you been interviewed for an article or written a book? What personally written content could you share? Any of these pieces will help me to understand who you are as an author and the message you want to share with the world.
The ability to hear and then convey your voice, your stories, and your unique ideas dramatically improves my abilities as a ghostwriter. It's the difference between trying to impersonate your best friend versus someone you've never met.
Remember—You've Hired a Ghost Writer, Not a Ghost Thinker
I can't say this one enough.
If you want to be a thought leader, you have to have an original thought.
A ghost writer can take your brilliant original thoughts and make them sound beautiful. We can even take your not fully formed ideas and create an eloquent argument. But what we can't do, no matter how hard we try, is do the thinking for you.
Need me to write about ghostwriting, copy editing, social media, or many other aspects of digital marketing? No problem! I have tons of original ideas to contribute. But for my clients in every other industry, relying on my original ideas to fill your blog content is guaranteed to make you look stupid.
Therefore, if you don't offer your own expertise, my only option is to paraphrase whatever similar articles I can find—and your content looks just like everyone else's.
But if you'll put in the legwork, especially in the beginning, to educate your ghostwriter about your industry and share your unique voice and point of view, you'll be on the road to a highly successful ghostwriting relationship. Your content will stand out from the crowd, and you'll start seeing the lead generation results you're looking for.
Get tasks off your plate faster with the VA Starter Kit!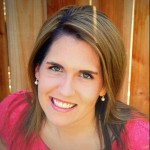 Ready to meet your perfect VA match?
Focus on your best. We'll handle the rest.