You've been a one-person marketing machine, but you finally made the leap: you hired an assistant. You've got an eager, new face ready to help you with all the blog writing, editorial planning, and podcast producing you do as a content marketer.
Now what? How should you use your assistant? How can you seamlessly offload projects when you've been the one in control for so long?
If this sounds like you, we've got news for you. The good news? You're about to have a whole lot more time on your hands. The even better news? We've got a toolbox full of strategies for getting the most out of your brand new assistant.
Create a Workflow
That daily to-do list you have in your head? It's time to put it on paper.
Itemize each task you'll hand over to your assistant, whether in a plain text list or an interactive checklist through Process Street or Trello. If your assistant is unfamiliar with a particular platform (like WordPress, Libsyn, or Soundcloud), screenshots or a video screenshare are helpful.
If you haven't been holding yourself to strict deadlines for content completion, it's time to start. Choose when you want to see your projects finalized, and build a shared editorial calendar with your assistant. Will you need your content planned out a week in advance? At the top of each month? Where will you monitor your deadlines? Google Calendar? CoSchedule? Producteev? Asana?
Don't forget to deliver any passwords, links, templates, or fonts your assistant might need to get the job done.
Delegate Content Research
The best content marketers arm themselves with data on topic performance, headline success metrics, and keywords. All that research, however, can be time-consuming.
Hand over the keys to your assistant. Decide which metrics are important to you, and have your assistant report their findings. Test headlines with tools like the CoSchedule headline analyzer. Explore Ceralytics' predictions for blog topic success. Browse trending topics with BuzzSumo. Whichever platforms you prefer, these kinds of cut-and-dry tasks are perfect for delegating to an assistant.
Offload Image Creation
Does designing an image for every blog post make you panic? Or maybe you love the opportunity to get artsy, but you find that creating images sucks up hours of your time. Have your design-savvy assistant take that work off your plate. Delegate time-consuming tasks like stock photo research, and you'll slice hours off your workload—not to mention benefit from an extra set of creative eyes.
Repurpose the Content You Already Have
Does your content strategy include podcasts or videos? Use your assistant to repurpose this existing content into blog posts, newsletters, or other shareable media.
Transcribing a podcast episode may have been too challenging while you were flying solo, but now you've got an extra set of hands. With the help of your assistant, a YouTube video can be summarized to become a stand-alone blog post, reaching those in your audience who'd rather skim articles at their desk than stream videos. A podcast can become a written Q&A, with tweetable quotes and ideas set apart for easy sharing.
At the end of each week, have your assistant create a newsletter digest of that week's greatest hits. You'll fill out your content calendar while getting more bang for your buck!
Get Real About Your Control Issues
Take a long, hard look at what tasks you need to control versus the tasks you might want to control. Consider which projects need your start-to-finish involvement, and which might simply need a final review and approval from you. Do you prefer to have sole control over that WordPress "Schedule" button, or can your assistant pull the trigger, too? How much time do you need to give all content a final once-over—a few minutes, or a few days?
Review these boundaries after a month of working with your assistant. Are there other tasks you now feel comfortable delegating? Are there things you'd like to take over? Continue to reevaluate as you build trust with your assistant.
A bit of strategizing up-front means a future of smooth sailing with your content marketing assistant. You'll be able to end your work days with a clear mind and a clean to-do list. Now doesn't that sound divine?
Get tasks off your plate faster with the VA Starter Kit!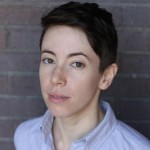 Meet Lee
Lee is a Brooklyn-based multi-hyphenate with a background in writing, design, media production, and the arts. Since 2014, he's been helping Don't Panic's clients launch books, start podcasts, design beautiful publications, and polish up their writing. Talk to him about Star Trek any time.
Work superpower: Finding the perfect word
Favorite cheese: Aged gouda
Go-to karaoke song: "Faith" - George Michael
Pronouns: He/Him/His
Beverage of choice: Ginger beer
Ready to meet your perfect VA match?
Focus on your best. We'll handle the rest.