From understanding and matching client expectations all the way to picking up the right groceries to make dinner all week, we all know that communication is key to progress in all our relationships and endeavors.
Put simply, in a world where we're constantly interacting with others, communication is how we get things done.
In business, learning to communicate effectively—both internally with your team and externally with clients, customers, and other stakeholders—is foundational to any company's success and future growth. But what happens when the very growth that was made possible by your once-effective communication patterns eventually renders those same methods totally obsolete?
How do you know when you've outgrown your team's communication style, and how do you scale those methods while hanging onto what was already working?
Growing From Tribal Communication
For the longest time, communication has come pretty easily for the Don't Panic Management team. After all, it's always been a pretty small group—first just Jess and a few contractors, to slowly adding one, two three, then four full-timers, along with even more part-time contractors along the way.
Plus, through the magic of Sococo, the team has been able to "meet" in our virtual office and talk face to face—even while being geographically distant. This gives the team access to non-verbal communication: to hear tone, see expressions, read body language, and see someone's full focused attention, all of which make for an easier path to share beliefs, processes, values, and goals—the important components of our culture.
Despite our distance, sharing this culture in our work makes us a tribe.
With small numbers, tribal communication is easy, if not ideal. There's less opportunity for a message to be diluted, or misread, when you always have access to the source. You develop trust and intimacy with your team in a way that is difficult—if not impossible—through email, instant messaging, and text alone. Having a small group allows for dialogue, so that each new topic can benefit from the collective knowledge and experience.
Acknowledging Signs of Communication Trouble
But how do you grow a company based in tribal communication when gathering your whole team together in one place becomes difficult, if not counterproductive? At a certain point, one-to-one communication using only emails and in-person conversation leaves a lot of potential for gaps.
For the DPM team, the first signs of trouble came from the frequency of repeated conversations.
"What's that client's new retainer again?"
"How many hours is this contractor available?"
"What was the deadline for that project?"
"We talked about it last week, it must be in my notes here somewhere!"
There are a lot of irons in the fire, and it all becomes a bit too much to keep track of after awhile!
Rooting New Patterns in Established Team Values
Before we begin to transition into more formal communication methods, it's important to make sure we hang onto the best of what's already been working. For DPM, as the full-time team confirmed on their retreat—that comes down to sticking to the team's shared values.
For your own team, you can start by asking:
What are our values?
What are our goals?
What makes us special and unique?
Who are we and how is that key to building who we want to be?
Who are we not, and don't want to be?
And what do we need to be to move towards bigger success?
The full-time team discussed these questions and others like them at length back in Park City, and that process has set us all up for success as we prepare to overhaul internal communication processes.
Once you've got yourself defined, how do you preserve that in all of your team as it grows? The first step is recruiting a team that identifies with your established values. After all, it's a lot easier to get everyone on the same page when you know that even the freshest faces are kindred to your culture. Instead of getting canned responses about their weaknesses, (I'm looking at you "I'm a perfectionist"), find out how candidates embody your defined company values.
Creating a Central Hub For Communication
While we have started to outgrow our foundational communication style, we know we don't want to transition straight into a formal/corporate communication structure. Large companies need the formality of dictated structure, rigid policies, and defined processes, but as a smaller company, we still want to benefit from having a collaborative environment.
DPM is in the early stages of rolling out Samepage to our contractors and full time leadership. We've found that Samepage combines the best of Slack, Dropbox, and Google Drive to give us a structured, centralized communication hub—a shared structure for collaborating on projects and staying quite literally on the same page. By sharing tasks, having ongoing team conversations, keeping project calendars and looking in on notes and progress within each account, we can reduce the number of repeated conversations and better utilize valuable face to face time.
This shared workspace helps us kill two birds with one stone. We've created an easy space to have our frequent touch points, without being so formal that we lose the closeness of our tribal foundation. Having this consistency across our variety of projects, time zones, and team members gives us the stability to move forward smoothly.
Staying Consistent With New Communication Channels
No matter what structure works best for your team, you have to make sure it's happening consistently, each and every day. In the beginning, it will be easy to slip into old patterns—especially for the original team—but it's essential that all team members keep one another accountable to the changes in communication channels and style.
Everyone will have their own ebb and flow of productivity and workload, will come from different places and experiences, and have a different work style; but with some strategic planning on the front end of growth and a little bit of time each day, everyone will soon be on the same page (literally!) while enjoying the many benefits of new perspectives from a growing team.
Get tasks off your plate faster with the VA Starter Kit!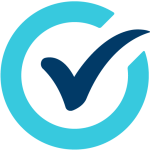 Ready to meet your perfect VA match?
Focus on your best. We'll handle the rest.