If you're anything like us, you're busy decking those halls, checking your list twice, and picking out just the right tree for Santa to drop a few goodies under weeks before Rudolph is hitched to the sleigh.
Last week, Jaime shared several ways that we're all trying to take the stress out of the holidays at home. But, in order to enjoy that time with our families, we have to think long-term and plan our workload weeks in advance as well. If we don't, there's a good chance we'll be working late into the night on a client deliverable instead of sneaking out of our rooms to see if we can spot Santa coming down the chimney.
Think of it this way: are you the person who's got all their holiday shopping done by Black Friday, or are you rushing out on Christmas Eve to grab a cart full of stocking stuffers? If you think you'd fall in the latter category, then this post is for you!
What is Your Vacation Schedule?
The first thing you need to do is plan your holiday hours. How much time is your team realistically going to be able take off for the holidays? This looks very different for each virtual company, so think about what it looks like for you before planning anything else. (But please, for goodness sake, don't be The Grinch who only gives their team Christmas Day off!)
Regardless of the amount of time you're able to take, you should place a high priority on that time off for you and your virtual team. You need to set the example and truly disconnect. (Ahem, Jess!)
To be this kind of example, and not have a pile of work haunting YOU when you get back, you'll probably need to work ahead. Ideally you started planning for your time off as early as November 1st, but if you've yet to start getting ahead, there's no time like the present!
Make a Plan
Now you're ready to do things like (gasp) make decisions. Do you want to continue your normal blog and social publishing calendar? Maybe you'd like to keep the posts light but maintain a presence? Or would you rather shut down completely?
What does your virtual team's typical timeline look like? Is there a consistently tight turn-around with client work? Do you work with clients that need attention year-round, or is there wiggle room to tell them that you'll be turning off the lights for a week? If not, can you adjust so that half the team takes one week while the other half takes another? Or can you convince one lonely soul to be on-call for any client catastrophes while everyone else is out enjoying their figgy pudding?
Get Ahead
If you're planning on maintaining business as usual in your absence, you'll need to set up and fill automated posting schedules at least one month in advance (we're big fans of Buffer and CoSchedule to cover all your bases). If you're not planning on posting, that's one thing that you can take off your list right now. Whew! Don't you feel better already?
The next part you'll have to consider is tricky. It has to do with your clients, so we can't advise on how exactly to tackle those unique tasks in advance. But the best thing to do is to make lists of everything that you and your virtual team need to deliver to each client before you close up shop. Then delegate and start checking items off that list in advance.
We know that some clients are tricky little elves who procrastinate and make it hard for you to complete things in advance. Help out those last-minute folks by letting them know a few weeks in advance (like, now!) when you'll be closed for the holiday, then send additional reminders as the date closes in. Kindly give them a list of things you'll need from them to do that, and hope for a little bit of holiday magic!
Don't Forget About January
You're not going to relax if all you're thinking about is how swamped you'll be when you get back. So make sure you plan to get some of those deliverables that are due in the first week of January off your plate before putting up your cheery out-of-office message. Instead of just scheduling your blog and social posts for December, consider taking it a few weeks further. You can always add in a few more recent articles and content pieces when you get back, but at least you know you'll be covered for the first few days of the new year, instead of having to jump right back on the hamster wheel.
If your client reports or large projects are due at the beginning of the month, plan to do as much as you can before the break. It may seem like more on your plate than you want to handle now, but you'll be grateful for the extra time to ease back into work later.
Putting in the time to work ahead now will certainly involve some extra effort. But when you're kicking up your festively covered feet, sipping 'nog with your family and friends, you'll be grateful you built in the time to unplug, destress, and get yourself refreshed and ready for 2016.
And if you need an extra hand getting your ducks in order between now and January, let us know! We're here to help.
Get tasks off your plate faster with the VA Starter Kit!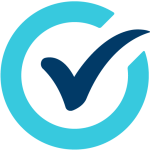 Ready to meet your perfect VA match?
Focus on your best. We'll handle the rest.