Freelancing with a fabulous team like Don't Panic Mgmt has plenty of perks: top-notch clients, the freedom to work wherever, and quality pup time, just to name a few.
And then there are the less-than-glamorous aspects of freelance work—the challenges that make me nostalgic for the days when I punched in to an office every morning. For me and many of my fellow Don't Panic teammates, the two biggest stressors for freelance workers are dealing with difficult clients and meeting hard headlines.
As freelancers, we're used to having unique control over when and how we work. But the buck stops with tough clients and deadlines, where so much is out of our control.
Yet even in these powerless situations, there are few spots where you can exercise your agency.
Have You Educated Your Client?
Your client can be whip-smart and sweet as pie and still be the world's worst delegator. Not every client is equipped to understand what it takes to do what we do.
If you work in design, web development, SEO, or any other field highly specialized field, you're guaranteed to encounter clients who have no clue how the sausage gets made. This can lead to unreasonable expectations, inappropriate feedback, and hurt feelings. As a freelancer, you need to be proactive in managing those expectations.
For large projects, provide regular progress updates. Put your client's mind at ease by sharing benchmark deadlines ("I plan to have all content for April done by EOD Friday and start on May's content at the top of next week"). Not only do these updates calm your client, but they aid your own time management, too.
At Don't Panic, every client gets a weekly email itemizing completed tasks and the status of in-progress assignments. It's a simple way we care for our clients and keep everyone on the same page.
When hit with unreasonable feedback or requests on a project draft (as happens occasionally when designing for not-so-design-savvy clients), don't get passive aggressive. Frame your response as an education opportunity. Your client likely thinks they've made a simple request. In your reply, first lay out a plan for meeting their request—even if that plan is, "We'll need to add eight extra hours of work into the budget to complete this." Then, propose a few simpler fixes: "Instead of _, I could do _ or _ and have it in your inbox by tomorrow morning."
Never take misunderstandings personally—a little client education is often all it takes to get things running smoothly again.
Do You Have a Task Management System?
Remember those in-progress assignments your client is asking about? Make sure you have a system for tracking their progress and completion.
For recurring weekly responsibilities, I create Tasks on my Google Calendar. For larger projects with more moving parts, I like having access to more robust applications like Trello, Asana, and Producteev.
Clients who work with contractors or freelancers frequently will often have a favorite task management system they'll ask you to adopt. While juggling six different platforms for six different clients can get hairy, it's a necessary evil of freelancing.
For clients who are new to working with a virtual assistant and don't have a task management system in place, consider proposing one of your own. Often, disorganized clients are happy to adopt a tool that will hold you both accountable to deadlines.
Who Manages Your Client Happiness?
Take a moment to get real with yourself: are you more prone to starting fires with clients than putting them out? Who panics faster, you or your client? Do you often find yourself using Gmail's "Undo Send" after firing off an email that, in hindsight, had a little too much attitude? Brushing up on your client happiness management skills could save your career.
Obeying email etiquette and finessing your written tone of voice is essential for virtual work. In a job with so little face-to-face communication, freelancers must go above and beyond to give the impression of helpfulness, friendliness, and professionalism.
Here at Don't Panic, we've got Chief People Officer Becca to help us manage our client relationships. If you're not lucky enough to have a Becca, consider hiring one—delegating routine communications and getting an extra set of eyes on your correspondence could mean stronger, happier, and more long-lasting client relationships.
What Do You Do When You Can't Do It All?
The Don't Panic Team lives by the duck philosophy and prides itself on staying cool under pressure. Nevertheless, even the most prepared and organized freelancers eventually find themselves staring down the barrel of an Impossible To-Do List. What's a freelancer to do when plans fall through and something's gotta give?
The best way to renegotiate a deadline in a pinch will always depend on the contractor, the client, and a host of other variables. When I'm in a bind, I quickly look at what remains to be done, and I rank my assignments by hard deadline—who needs something done in the next ten minutes? Who needs it by the end of the day? In really tough situations, I'll also ask myself, "Whose work will be most disrupted if I'm a day late on this deadline?" I write an email (before the original deadline, not at the eleventh hour), and I propose a new deadline.
If the deadline is for a client, rather than an internal team member, I avoid saying things like, "Things are crazy over here with another client!"—I still want them to feel like my top priority. I also avoid setting wishful, rather than realistic, expectations.
If you find yourself slammed with an Impossible To-Do List multiple times a year, step back. Have you over-committed yourself? Do you need to realign expectations? Do you need to hire help, or ask to budget more hours?
How Do You Blow Off Steam?
Find your virtual break room. Without a support system, remote work can feel lonely and isolating. Pacifying cranky clients or being pressed for time can only make that worse.
Whether it's a private company Facebook group or Don't Panic's own gossip couch in Sococo, carve out a virtual space to release that tension. Make sure the release isn't always negative (i.e., ranting)—a culture of complaining can wreck morale and productivity. A Slack channel dedicated to cat GIFs, however… there's always time for that!
Get tasks off your plate faster with the VA Starter Kit!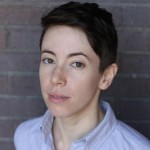 Meet Lee
Lee is a Brooklyn-based multi-hyphenate with a background in writing, design, media production, and the arts. Since 2014, he's been helping Don't Panic's clients launch books, start podcasts, design beautiful publications, and polish up their writing. Talk to him about Star Trek any time.
Work superpower: Finding the perfect word
Favorite cheese: Aged gouda
Go-to karaoke song: "Faith" - George Michael
Pronouns: He/Him/His
Beverage of choice: Ginger beer
Ready to meet your perfect VA match?
Focus on your best. We'll handle the rest.