Working as a freelancer is certainly a unique lifestyle.
You're technically self-employed, but some days it may feel like you have more bosses than anyone you know! You work from home and set your own schedule (but, no, School Principal, that does not mean you have all the time in the world to serve on a 14th PTA committee, please and thank you).
The Don't Panic team includes folks working freelance for any number of reasons. We have actors, working moms, and even a few folks who are working full-time positions, but choose to supplement their income through freelance work.
Whatever stage of life has you considering work as a freelancer, here are a few things to keep in mind as you decide exactly how much freelance work you're ready to take on.
Consider Your Other Obligations
There are only so many hours in a day. You need to sleep, eat, shower, buy groceries; you may have other humans (or fur babies!) to take care of. You may even be balancing a whole other career! So before you can commit to a certain amount of freelance work, you need to account for the rest of that time.
Sit down with a calendar—or just a piece of paper—and write down everything that you need to do in a day. Yes, all of it! In addition to other jobs or appointments, carve out time for sleeping, preparing meals, doing laundry, driving to or from other locations, and time for the gym or other hobbies that are important to you.
Now, what about the things that don't happen every day, but are likely to come up? Doctors appointments, oil changes, special fun stuff with your family, and even those 14 hours you suddenly lose when a new season of House of Cards comes out?
If you're booked solid every minute of the day, something is going to fall through the cracks. So as you look at the time leftover for freelance work, leave a little bit of wiggle room for the moments when life happens.
Clarify Expectations
What will your deadlines be? How much turnaround time will you have on projects? Will you be needed for meetings, check-ins, or events? If so, when will those take place, and how will that mash-up with other obligations in your schedule? Is the client in the same time zone as you? If not, what time zone are they in, and how will that impact your work and communication?
Now is the time to ask all of those questions, and even more as you think of them and as they pertain to the work you'll be doing. You may feel like you're being difficult or even off-putting by asking detailed questions—but the more you know now, the better you'll be able to determine whether the client is a good fit. And ultimately the better you'll be able to meet those expectations to keep your new client happy.
Prepare for a Bumpy Start
And yet, no matter how many questions you ask, you won't really know what a gig is like until you get into it. Most freelancers find that the first few weeks with a client are by far the hardest, because it just takes a little bit of time for everyone to get into a groove.
You may not have everything you need from the client to perform the task, but it may take being waist deep in the assignment to realize it. The client might even have underestimated the steps involved in the job they're asking you to do. Or they may immediately love the work you're doing and ask for even more!
Whatever the reason is, you're likely to at least feel like you're in for a rough ride in the first few weeks of working with a new client. Don't panic! It will get better. Just take it one step at a time.
One Client at a Time
And while we're on the subject, this bumpy start phenomenon actually leads a lot of our contractors to strongly suggest you only take on one new client at a time.
Many find that taking a few weeks to a month to get the gist of expectations and get into a groove with a single client before adding any more is the best way to perform good work while maintaining one's sanity. If you're looking for a lot of freelance work, working with one new client at a time can mean it takes longer to fill your plate, but it really is the best way to build strong, long-term client relationships.
Treat Your Freelance Work Like a Business
As a freelance contractor, you are your own business. (In fact, your accountant or attorney may even recommend that you establish a separate corporation or LLC for your freelance work!) You're responsible for your own taxes. You'll need to invoice or report time to your clients. And you're responsible for delivering on your contract, even if the project takes longer than you expected.
Some weeks, that may mean you finish work a little faster than you anticipated, and you've got some extra free time on your hands. Hooray! Netflix awaits! This is the life!
Other weeks everything will hit the fan at once—invoices need to be done, taxes are due, and you may be up until two into morning correcting an error on a project before the deadline. So if you can, leave a bit of wiggle room in your schedule to allow for these times. (Hint: We find that the beginning and end of each month, as well as the week or so leading up to a major holiday are major culprits here. Prepare accordingly.)
Contrary to what your son's school principal may believe, freelance work is most definitely work—and it's not for the faint of heart. But for those who enjoy it and find their own groove, the flexibility, autonomy, and control it brings are more than worth the effort.
Are you interested in joining Don't Panic's team of awesome digital freelancers? Click here to complete our swanky new contractor interest form! We're always looking for new talent to join our ranks, and we'd love to hear from you.
Get tasks off your plate faster with the VA Starter Kit!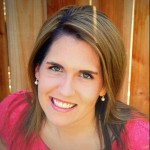 Ready to meet your perfect VA match?
Focus on your best. We'll handle the rest.