Our personal social media accounts, at their best, are a fun way to keep up with news, friends and family, and shop, and, at worst, a time waster and distraction. Integrating them into our daily lives has quickly become second nature. It's simple to open an app, check your feed, post something witty, and move on.
So social media for your business should be easy to do on your own, right?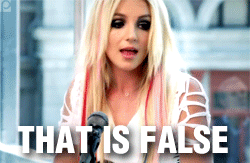 WRONG!
Effective social media marketing takes strategy, time, and an editorial calendar. Sound like a lot of work? It can be! That's why it's the perfect team role to fill with the help of a virtual assistant.
So how can a VA help with social media strategy? We've assembled a list of step-by-step Dos and Don'ts to get you off to a good start.
1. Build Out Your Strategy
Do: Ask your VA for feedback on how campaigns are performing.
A VA can keep your clued in on how your social media campaigns are performing: what engagement is like, whether your audience responds better to different types of posts, if that paid promotion is getting any clicks, etc. Creating reports to help you measure and track your social media KPIs is a time-consuming data collection effort that just about any virtual assistant can do for you with a little initial training and guidance.
Don't: Task your VA with determining your social media strategy.
Your social media strategy is just a part of your digital marketing strategy, which should be a part of your overall brand strategy. If you don't feel comfortable creating a social media strategy on your own, consider hiring a consultant or a digital marketing agency. Remember: most virtual assistants specialize in implementation, not direction, and their rates reflect that distinction.
2. Clarify Your Brand's Voice and Tone
Do: Share information about your brand's voice and tone.
Let your VA know whether you'd like the voice more business-like and serious, or if you'd like to come across as fun and accessible. Provide guidance on how you feel about puns, memes, emojis, GIFs, and other casual, social-friendly forms of communication. It's particularly helpful to share information about your audience or brand personas so they know who their voice is targeting.
Don't: Expect your VA to get your voice just right immediately.
Have your VA draft a calendar of posts for you to approve, and allow for time for a little back and forth, especially as your relationship is taking off. With a little bit of practice and feedback, they'll be duplicating your sound in no time! But you need to invest the time to help them get there.
3. Offer Your VA Social-First Assets and Images to Use
Do: Share your assets with your VA.
Provide your social media VA with brand images, videos, and high-quality logo files so they can create more interesting and eye-catching posts that are more shareable and worthy of engagement.

Don't: Expect your posts to go viral right away (if ever).
Behind every viral post is hours of hard work building a brand and a following, perfect timing, and a little bit of luck. Your virtual assistant is a great right-hand, but they aren't a miracle worker.
4. Delegate Tasks
Do: Use a VA to keep your channels populated with content.
A virtual assistant with social media experience can curate 3rd party content, promote events, publicize new blog posts, and engage with followers on your behalf. If it's something that can be scheduled in advance using your editorial calendar and social media tools, it's probably an appropriate task to delegate to a VA.
Don't: Delegate live video posts to a VA.
Someone in house should be responsible for live video, behind-the-scenes content, and other on the fly work. These activities are important to any robust social media strategy, as they give a real look into your brand. But that means it needs to be authentic—it should come from in-house, not from a virtual part-time team member.
5. Set Clear Expectations
Do: Set expectations for your social media routine.
Let your virtual assistant know what you're looking for in terms of frequency of social media posting and engagement, and collaborate with them to take advantage of popular posting times for your audience.
Don't: Expect round the clock real-time social media responses.
Keep your VA's time commitment in mind. Unless you hire them for real-time responses specifically, they can't monitor your channels 24/7. Brands with large social media followings or regular customer inquiries often hire employees in house to work in shifts and cover a wide range of hours in order to deliver prompt responses.
If your social media assistant is scheduling out a significant portion of your content across several channels, monitoring the accounts and reporting on the results, and then engaging with your audience, too, that takes a lot of hours! If you have a large and active online community, they simply might not be able to handle all the engagement necessary in, say, five hours per week.
6. Share the Responsibility
Do: Offer your VA autonomy.
Give your VA latitude to retweet mentions, like posts, and offer simple responses to your followers. You may want to provide guidelines on voice, standard responses, industry hashtags, as well as a guide for when to pass messages along so they represent your brand as authentically as possible.

Don't: Expect your VA to do it all alone.
Your social media presence relies on authenticity and human interactions. Leave Twitter chats for you or someone on your team with full knowledge of your brand and industry. Your virtual assistant probably isn't a thought leader or expert in your industry, so don't expect them to engage with your audience as if they are. Your social media strategy should always be a team effort.
Use Your Virtual Assistant to Build a Social Media Dream Team
Social media platforms are an inbound marketing dream, and you should definitely take advantage. Customers come right to you, and you can demonstrate your expertise and humanize your brand. But their purpose has always been personal, social, so successful accounts have a combination of quality owned and third person content with strong engagement and a personal touch.
If you're looking to venture into social media marketing for your business, or you're already in over your head, hire a virtual assistant, and work as a team for an effective strategy.
Get tasks off your plate faster with the VA Starter Kit!
Ready to meet your perfect VA match?
Focus on your best. We'll handle the rest.