Imagine this: A 30-year-old single woman sits down to drinks with an eligible suitor for a first date. They hit it off immediately—lots of laughs and coy smiles, the small talk is flowing well.  He seems to love all her stories. She thinks he tells great jokes. It's a match! So the woman, not one for wasting time, makes her intentions known right then and there: "We should get married!"
What?!
Ok, so requesting email subscribers isn't quite as serious as proposing marriage. But in the same way, too much too soon can send a potentially loyal return customer running for the hills before the end of the first date!
In the day and age of Heartbleed, savvy customers must hold their personal information sacred. For a small business, that means getting complete, accurate consumer information is trickier than ever.
So, here are four questions to consider about how your site pops the question:
1) When do you ask?
A first time blog reader is not unlike a first date. The consumer is just learning who you are, what your company is about, and whether or not they are interested. Sure, there's the idea that this could lead to a more serious relationship, but nobody is quite sure. Allow your consumer the opportunity to learn about your company before asking for a commitment.
2) Where do you ask?
Because you're allowing your new reader time to enter your sales funnel and gain interest in your company, the top center of your home page or an immediate lightbox pop up may not be the best placement. If these sorts of info requests haven't proven effective on your site, try a less threatening sidebar on your blog or at the bottom of your about page, inviting the user to get more of what they're already reading. 
Remember, choosing the best placement for your sign-up forms can be a matter of trial and error. A/B test different locations and see what works best for your potential subscribers because, as we all know, some dates prefer fancy dinners in a ritzy restaurant, and others prefer picnics in the park. Understanding which placement areas your customers react comfortably with will help you make sure you don't jump the gun (or wait too long!) to ask them to join you.
3) How are you asking? (Or actually, telling.)
A traditional marriage proposal usually takes the form of a question. After all, we all want to be polite!  But experts say an imperative call-to-action actually leads to higher conversion rates. So avoid softer questions like "Why not sign up for email updates?" and go for stronger language: "Sign up here…"
Notice the subtle difference your directive wording makes. "Subscribe" may be the most common term used, but it's not necessarily the most clear. For some consumers, it denotes money being exchanged for a service and can leave a negative sentiment. Use terms like "join" or "sign up" for a less threatening appeal.
The wording of your call-to-action should also address any commitment fears head on. How often will you be sending updates? What will the emails be about? These are valid user concerns that can trigger cold feet. Address them briefly but directly in your sidebar.
4) What are you asking for?
We all know customer information is key to business and that more is always better, but focus on the immediate goal. If you're looking for email subscribers, creating an involved login process that asks for additional personal identifying information (PII) can lower conversion rates. Don't propose marriage just yet when what you really want is a second date!
Whether it's a potential suitor or a possible customer, attempting to court someone can leave anyone at a loss for direction. But there's no need for cold sweats. Pursue your customers at a cool and casual but confident pace, and they'll keep coming back for more.
Get tasks off your plate faster with the VA Starter Kit!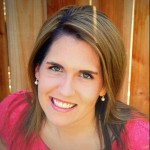 Ready to meet your perfect VA match?
Focus on your best. We'll handle the rest.