Traditional employers are discovering what virtual teams have known for a while: Both employees and employers benefit from a flexible, virtual life.
From eliminating the daily commute to allowing each individual to structure work and personal time in a way that's most convenient for them, there are logistical, psychological, and emotional wins to be found in remote work.
However, there are pitfalls, too. And it's incumbent upon leaders to ensure their teams still feel supported and have work/life boundaries even though they're not coming into an office. Read on to learn more about the ways a flexible work arrangement can improve your business and what you should do to get the most out of remote work.
1. Less Burnout
Historically, employees who work from home have been less likely to experience burnout when compared to their in-office counterparts. But as this survey from Gallup indicates, the pandemic has led to higher burnout rates for remote workers.
That's unsurprising. While the ability to work from home has been a perk in the past, now everyone is home all the time. And that can leave people wishing they could escape to an office during the day. Plus, with no outside childcare and potentially taking on care for sick family members, non-work stresses are higher than ever and can bleed into the workday.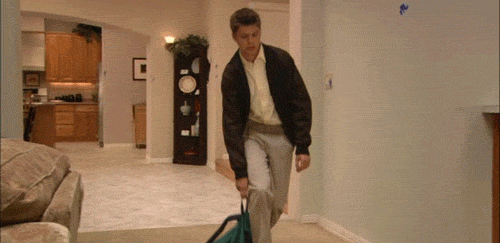 One way managers can help remote workers feel less stressed is to set appropriate boundaries. Burnout comes when remote teams feel they're expected to be "on-call" 24/7. If you set the example that your team can and should step away from their desks and take appropriate breaks, they will follow your lead.
One way to do that is to bookend the day with check-ins. Ask your team to reach out in the morning, when they first sit down at their desks, with a quick overview of what they plan to accomplish that day. Then when they're ready to sign off in the evening, they can send a check-in sharing their progress.
That end-of-day check-in signals to both you and your employee that they're logging off until tomorrow. That saves them from feeling like you'll expect an immediate reply to a 10 pm email, which helps them fully recharge during their post-work downtime in the evening.
2. Better Work/Life Balance
One of the major benefits of work-from-home life is the ability to better manage work and personal responsibilities. When you work in an office, if you have a slow 15 minutes, you need to find some task to occupy your time. When you work from home, though, you can use those 15 minutes to wash some dishes or vacuum your living room. Then when 5 pm rolls around, you have one fewer household item on your list.
This benefit has become especially relevant during the pandemic. For parents who've lost access to outside childcare, women who work outside the home are leaving their jobs in droves. NPR's Planet Money did a piece on this exodus from the workforce and found that a lot of the women leaving work had jobs that could not be done remotely. The story focuses on a young woman who is a dentist and a new mom. She was unable to return to her dental practice once restrictions let up because she had to assume childcare duties for her daughter.
Work-from-home moms, however, have greater flexibility. They can manage remote work while the kids are playing in the den, watching Sesame Street, or taking a nap. Then, when the little ones call throughout the day, they're able to shift into parent-mode.
Of course, the ability to juggle these competing priorities requires support and understanding from leaders. If you have parents on your team, find a time for the all-hands meeting that allows them to help their children log onto their remote learning setup beforehand. Be understanding if a parent has to drop off the call to go deal with a tantrum. And if a parent is better able to accomplish their deep work once the kids have gone to bed, allow them the space to work non-traditional hours.
3. Increased Productivity
Some managers used to fear remote work, assuming that if employees were given the opportunity to work from home, there would be less working and more binge-watching MTV reality shows.
Study after study shows that the exact opposite is true. People are way more productive when they work from home. It's easier to get in the zone when you don't have folks stopping by your desk on the way to the copy room or scheduling back-to-back meetings for the team.
Harvard Business Review reported that, not only are WFH employees more productive, they're finding more time to do really important tasks. That's the deep work that often gets interrupted in a traditional office setting. So employees are doing more of the big work and managing it more efficiently.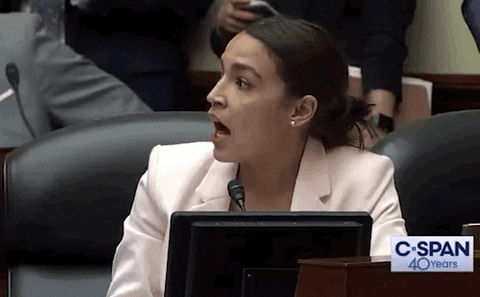 Not to mention, working from home eliminates commutes. The average US worker's commute has been creeping upward year after year, and in 2019 it hit an all-time high: 27 minutes one way. Even if your employees develop an at-home morning routine that takes some extra time, the hour they get back from their twice-daily commute is huge.
4. Happier Teams
What happens when people have more control over their work/life balance, are able to get more done, and don't have to sit in an hour of traffic each day? Why, they're happier, of course!
To keep the happiness momentum going, take time to gather socially, despite your physical distance. It doesn't need to be anything big—we all know the Zoom happy hour has become a staple of pandemic office culture—but taking some time out of the day to come together as a team without a work agenda can keep people motivated and emotionally connected.
Consider setting a time each month to celebrate wins. Maybe try a Secret Santa approach, where each employee is secretly assigned a teammate and asked to shout out something that person accomplished in the past month. That's a great way to keep everyone motivated, happy, and up-to-date on what others are working on.
5. Fewer Overhead Costs
Here's one reality of remote work that will make you very happy: Going virtual means no more office footprint. Suddenly, all of the cash you used to spend on rent, IT infrastructure, utilities, and the like can be redirected to other initiatives or line items.
While you're saving on office costs, it's worthwhile to consider giving your team some cash to cover their home office setup. At the start of the pandemic, many organizations were offering one-time stipends to help employees buy desks and office chairs. If you've ever tried working from a couch for a couple of months, you and your lower back know why it's critical to help everyone create an ergonomically-friendly setup at home.
Other businesses have committed to providing employees with an ongoing reimbursement for a portion of internet and phone costs. When considering whether or not this is feasible for you, do some math. Think about how much you're saving on office costs overall, and consider paying some of that forward to your employees, who are now absorbing some of those costs.
Even with a stipend to employees, you'll likely still end up on the winning end of things financially. And showing some goodwill to employees in the form of cost-sharing can go a long way to keeping team morale high.
The realities of the pandemic forced many employers to shift to remote work, whether they were ready for it or not. What many have discovered along the way is that, when it's done right, work from home can have major benefits for teams and leaders. If you take care to build a supportive, understanding culture from afar, you can set your team up to be more productive, have a more balanced life, and save time and money. When you look at remote work that way, what's not to love?
Get tasks off your plate faster with the VA Starter Kit!
Meet Rachel
As an educator, Rachel's success has been strongly linked to facilitating the learning process by giving students strong roots and allowing them to have the "wings" to spread that information beyond the classroom walls. For this role, the roots begin with critical thinking, innovation, and efficiency to ensure DPM's clientele gets what they need to thrive.
Rachel is a highly energetic, positive, and creative individual with a strong work ethic. Through her professional development, she has strengthened her devotion to helping develop others in their craft while using her creativity and innovative thinking. Being a problem solver, Rachel always ensures efficiency and efficacy in any task to exceed expectations.
Work superpower: Efficiency and attention to detail.
Favorite cheese: Brie
Go-to karaoke song: Wannabe - Spice Girls
Pronouns: She/Her/Hers
Beverage of choice: Tea! Hot or cold
Ready to meet your perfect VA match?
Focus on your best. We'll handle the rest.