Once you've made the decision to start a podcast (welcome!) and assembled your toolkit, it's time for the fun part: creating those first few episodes. In this crucial stage, you'll execute those grand ideas you've had stewing for months and turn your podcasting daydreams into reality.
What to Do First When You Start a Podcast
Launching with a backlog of content is critical to a successful kick-off—your listeners will need enough material to get hooked, and you'll need time to get into the groove of regular publishing. Here's what to cover in your first days and weeks as a podcaster.
What You'll Need Pre-Launch
Before you tell the world about your brand-new podcast, prepare two or three episodes. This approach introduces listeners to your publishing schedule and teaches them what to expect from your content. Working ahead like this also pads your production schedule, giving you time to promote your podcast in those precious first weeks rather than scrambling to churn out your next episode.
These first few episodes should introduce your listeners to your show's format, your voice as a host, and the "why" of your podcast. While full-length episodes give your listeners more to chew on, some hosts also include an "Episode 0": a short teaser or trailer episode with enticing highlights from upcoming episodes or a snappy synopsis of what your podcast plans to explore.
Double-check you've fully stocked your toolkit: gear, audio, and visual assets, and software. (You'll also need a short description of your podcast on-hand to submit to the platforms and feeds where your podcast will appear. This copy will also come in handy as a promotional tool.) Next, it's time to schedule your first recording.
Scheduling Your First Podcast Recording
If you are the sole voice of your podcast or have chosen to work with a regular co-host, planning a recurring time to record will do wonders for your workflow. (This standing appointment will also help you batch record episodes in the future.) Even if you and your co-host have the luxury of recording whenever and for however long you want, practice good workflow hygiene by holding yourself to a deadline.
If your podcast is interview-based or you plan to feature guests, being strict with your recording schedule will be even more critical. Remember that your (presumably unpaid) podcast guests are, in fact, guests and entitled to the most comfortable experience possible. Your reputation as an efficient and welcoming podcast host will help you book higher-profile, busy guests as your show grows in visibility.
Book your sessions with a simple tool like Google Calendar or Calendly. You'll also want to test and troubleshoot your tech beforehand, which brings us to best practices for conducting your interviews.
Conducting an Interview
Thanks to podcasting's rise in popularity, podcasters now have a host of software options for recording high-quality audio from calls done over the internet. Skype and Zencastr are two of the most popular choices. Both require minimal setup on the part of the person you call—make sure your guest has a stable internet connection and is in a private, relatively quiet place.
In addition to testing your software before the call, you'll also need your prepared interview questions and conversation points. Write these down and stick to your outline, but stay present with your interviewee as well. Listen for relevant tangents and opportunities to go deeper.
Many podcast hosts chat with their guests before hitting "record" to establish a rapport and put everyone at ease. You may also find it useful to prepare a brief introduction to your guest (or ask them to send you a short bio) outlining their background and accomplishments.
Publishing Your First Episodes
Once you've recorded and edited your podcast episode, it's time to publish it to a media host (such as Libsyn or Buzzsprout). These subscription-based hosting websites are built to handle podcast file sizes and traffic, which your site may not be equipped to handle, and they ensure your podcast will be compatible with the major podcast platforms like iTunes. These hosts allow you to schedule your episodes to release at future dates and attach episode art, show notes, content tags, and more.
Now that you've published your first episode, it's time to submit your podcast feed to iTunes and wherever else you'd like your podcast to appear (Stitcher, Google Play, etc.). Once these platforms accept your feed, it will auto-update so you won't need to submit episodes manually each time you record something new.
Promoting Your Launch
Congratulations! Your first podcast episodes are live. But because podcasting is a crowded space, and very few listeners find new shows only by browsing, you'll need to promote your show to attract listeners.
Launch day and the weeks that follow are an essential time for promoting your podcast. Post your exciting news across your blog, website, social channels, email list, or wherever else you communicate with your audience. Don't be shy about asking listeners to leave reviews—while they don't have an impact on your iTunes ranking, they do serve as positive social proof.
It's normal to feel a little daunted by the many moving parts when you first start a podcast, but rest assured that your production workflow eventually will become a comfortable routine. With time, you'll be a pro at planning fresh content, nailing a recording session, and attracting new fans.
Get tasks off your plate faster with the VA Starter Kit!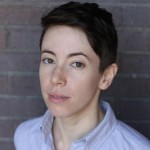 Meet Lee
Lee is a Brooklyn-based multi-hyphenate with a background in writing, design, media production, and the arts. Since 2014, he's been helping Don't Panic's clients launch books, start podcasts, design beautiful publications, and polish up their writing. Talk to him about Star Trek any time.
Work superpower: Finding the perfect word
Favorite cheese: Aged gouda
Go-to karaoke song: "Faith" - George Michael
Pronouns: He/Him/His
Beverage of choice: Ginger beer
Ready to meet your perfect VA match?
Focus on your best. We'll handle the rest.