When I started in my official capacity last Friday, I experienced that same paralyzing overwhelm that Shannon mentioned earlier this week.
There are so many things to get done!
As Jess described last week, we are in the midst of building a bigger boat when it comes to our internal operations. To accommodate the awesome growth we've experienced, we need to get organized and add more automation to our processes in order to have the brain space we need to keep growing!
And so, I broke the rules. I panicked. Where do I start?
Practicing What We Preach
But, after that initial feeling of panic (mostly brought on by my own neurotic mind), I took a pause. Then I realized two things. The first being fairly obvious: Don't Panic! Second, I realized that I know the answer to my own question. I already know where to start.
After all, this is what we excel at. It's exactly the type of thing we offer our clients. We step in, survey the situation, and make adjustments. We create automated processes, we dig into the nitty-gritty paperwork and sort through it, and we take things day by day.
There's often too much truth in the idea that as a business, we find it hard to do unto ourselves as we would do for our clients. We're a little too critical and overanalyze a little too much to get out of our own way most of the time. Seeing that in others, and realizing it in myself, I've set up a process to get through this organizational overhaul one step at a time.
Surveying the Situation
Of course, before I could launch headlong into reorganizing our digital office and creating new processes, I needed to wrap my head around how everything has been done thus far. Training and transition time is essential before trying to upend any existing workflow.
But after sitting in on daily tasks, the changes that our team was looking for became more and more clear. I may not have understood exactly how to make those changes yet, but I got a grasp on the things that could use improvement.
In our current situation, we've got different documents stored in multiple places, and not everyone who needs access to them always has it. We just don't yet have the processes in place to handle the kind of rapid growth Don't Panic has experienced. It's a great problem to have—we are thrilled, in fact! But it is still an issue that needs to be addressed.
Designing Your Organizational Plan of Attack
What have you seen in your own internal processes that could be done more efficiently? Once you've assessed the situation, it's time to start making a plan. I suggest brainstorming with whoever will have a hand in day-to-day organizational activities about the best systems you currently have. If there's something that works perfectly, write it down. Then mirror that process in other areas that aren't working as well.
Before diving in to make changes, document a clear picture of the way you want your office organization to look. If you know what the puzzle looks like when it's completed, you're going to have an easier time figuring out which piece fits where.
Tailoring Adjustments to Your Needs
When you've got the whole picture in place, it's time to make the changes you need. This part really looks different for every office. I've been through it with many clients, and I've never had one that looks the same. We all have different needs, we prefer different tools, and our brains process information differently. But there are a few general points that should be covered.
Creating and Documenting Processes
This is the number one piece of advice I give to any of our clients, and it's the first thing I knew we needed to overhaul at Don't Panic. Get those things that you do everyday out of your head and into a document so that you're not the only person in the world who could complete that task.
Try using automation tools (there are many that fit different types of organizational needs) to create a template process that you can duplicate for future use. We've always had a client onboarding process, but it's been a bit clunky on the back end. So I brainstormed with Jaime, our COO, to come up with an automated onboarding template that we can put into action each time we send out a proposal.
Commiting to One File Storage System
If you're spreading your documents out over Google Drive and OneDrive and Dropbox and Slack, you're never going to be able to find what you need when you need it. Pick one, whichever works best for your company, and make it the best file storage system you can.
Maintaining Order in the Meantime
Don't forget that while you may be making large-scale organizational changes over the course of a month or more, everyone else in the office is going about their daily work. They need to be able to get things accomplished to keep the company running smoothly in the interim. To keep everyone on the right track, don't take anything offline until you've communicated to everyone exactly how things will work under the new system.
Whether you're a virtual team or you're organizing a physical office, remember that, as the saying goes, Rome wasn't built in a day. But if you take the time to outline your entire organizational overhaul—then tackle your smaller projects one day at a time—your beautifully organized office will be running smoothly before you know it.
Get tasks off your plate faster with the VA Starter Kit!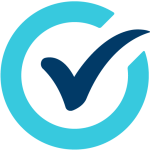 Ready to meet your perfect VA match?
Focus on your best. We'll handle the rest.