Ah, Mondays. The one day of the week we all dread. It signifies the beginning of the end—of your free time, that is. Saturday and Sunday you were blissfully relaxing to the sound of chirping birds and actually drinking coffee because you wanted to, not because you needed the fuel to survive your grueling 9 to 5.
In case you need a reminder, working 9-to-5 means you work 40 hours per week! Yikes! And what's worse, most full-time workers actually work 47 hours per week.
But there's hope. Here's the exciting part: There's a new type of work week catching on, and it's actually seeing success in some major companies. What's the shift? Well, it all starts with dramatically cutting your hours at work—and making those hours the most productive ones of your life. Some call it the "five hour work day." Others put in six. Either way, the goal is to work harder while you're on the job, so you have more time to relax and unplug when you're not.
With that in mind, here are 5 tips that will make your mornings crazy productive so you can cut your workday in half.
1. Prepare the Night Before
There is nothing more frustrating than getting lost in a sea of to-dos. A deep, never-ending, sea! The key is to knock out a list the night before. Clearly evaluate your top priorities and break those down into smaller bite-sized steps. That way, when you wake up you know exactly what direction to head in, and you can chug ahead with determination.
2. Stop Multitasking
That title pretty much says it all, right? We are notorious for shifting our focus from one thing to another pretty quickly. I'll be the first to admit, sometimes I feel like a superstar juggling it all. But studies show that as good as you think you're doing, that juggling act isn't as productive as you think. Here are a few tips:
Email Checking
Set specific times during the day to check your emails instead of getting caught up in the flood of emails that are always rushing in.
Email Footer
State at the bottom of emails the times of day you actively check your email. Offer a designated person from your company's contact information for urgent matters. (If you don't have a person to pass things off to, that's okay, too.) Simply telling people your "email checking times" lets people know what to expect.
Notifications
I know how it is. You hear the ding on your phone, and you're curious. Who is it? What could they want? Is it important? It's hard to resist the urge to check notifications. So, shut it off. That's right. Silence your phone and turn notifications off your devices until your designated email checking hours.
3. Set Deadlines
Surprisingly, studies show that a small level of self-imposed stress can actually be a good thing! It forces you to stay on track and work harder. So, with all your tasks, set reasonable, realistic, but challenging deadlines. And, if you're breaking your tasks up into manageable bites from step one above, you should be on the road to success, meeting those deadlines and being the most productive you can be.
4. Stop and Re-Focus
I know, I know. You're in a rush, you only have so many hours in a day! You want to knock it all out quickly, right? Wrong! Some research suggests you can be your most productive if you work in 90-minute increments. And, don't even get me started on why walking and being outside is also good for you.
The point is: Stop and take a break. (Read our post about time blocking and work breaks here.) Take a stroll outside, let your mind relax even for five minutes. You're more creative, focused, and productive when you take small, semi-frequent breaks!
5. Find Your Rhythm
In the book "Eat That Frog" by Brian Tracy—which I highly recommend—he suggests tackling the bigger, more urgent to-dos first, which will give you the biggest boost of confidence and motivation as you continue your day. And yet, others suggest that checking off a few of the smaller items more quickly gets you motivated to continue onto the harder things. Give both strategies a try. Figure out what is your motivator to stay productive.
Productivity comes in all shapes and sizes. And there isn't a one-size-fits-all approach. The key here is to find out what way you specifically are most productive.
Guys, all in all, the hustle of the 9 to 5 doesn't have to be the only way of life anymore. You can have freedom in your day, especially if you're learning to tackle the first half and make those hours count! Companies are finding that their employees are happier, healthier, more productive and hardworking when they cut their hours down. And, with the tips and tricks above, you can be on the road to your new nine to noon norm, too!
Get tasks off your plate faster with the VA Starter Kit!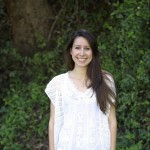 Ready to meet your perfect VA match?
Focus on your best. We'll handle the rest.