Self-publishing is more accessible than ever. From blog posts to ebooks to print novels, it's never been easier for writers and content creators to reach a vast audience with their words.
Culturally, most of us agree on the definitions of a blog post and a print book. "Ebook," however, has become something of a catch-all term for any long-form, downloadable piece of content. An ebook could mean anything from a five-page PDF workbook to the digital edition of a full-length book.
If a client has approached you for help with an ebook, the scope of the project will depend on which type of ebook they want to create—and they may not know the answer. Good thing they've got you, Virtual Assistant! Guide them through their options using the tips below.
How Will You Distribute Your Ebook?
Before you create a plan for formatting, identify your client's distribution channel of choice. This will inform your ebook's file format and the tools you'll need to create it. The three most common ebook file formats are PDF, EPUB, and MOBI.
Direct Download
If your client envisions the ebook as a direct download (from their website or a distribution platform like Gumroad, for instance), build the ebook as a PDF or an EPUB.
You're likely already familiar with a PDF's capabilities: You can include hyperlinks, interactive text fields, and virtually any kind of visual formatting you want. PDFs are the most accessible format for your readers and can be read on desktop computers, mobile phones, tablets, and more using a variety of software.
Unlike PDFs, EPUBs are collections of HTML files, and they offer creators different levels of control over formatting and require different skills and software to create. They also usually require special software (an app like iBooks, or a web browser that supports EPUBs) to access. There are two types of EPUBs: fixed layout and reflowable.
Fixed layout EPUBs look the most like PDFs. They support hyperlinks and complex visual formatting, and the layout of the text appears fixed, as opposed to moving around as the screen or window changes.
Reflowable EPUBs, on the other hand, function more like web pages, where line breaks adjust to fill the size of the screen or window. Text readability is key for these kinds of EPUBs—these files are designed to adapt to a variety of device sizes (mobile screen, tablet, e-reader), so any font size or page margin formatting won't appear in the final file. Advanced visual formatting is possible but requires a greater level of skill with XML/HTML.
Amazon
If your client wants to distribute their ebook via Amazon's KDP (Kindle Direct Publishing) platform, you can build your ebook in a number of different file formats. However, they'll all need to be converted to one of Amazon's proprietary file types before publishing (MOBI, AZW, KF8, etc.).
The most straightforward way of building an ebook to sell on Amazon is to create it as a MOBI file, a reflowable file type. Like reflowable EPUBS, MOBIs prioritize text readability and responsivity over complex visual formatting. Uploading a MOBI file sidesteps the KDP conversion process and any surprise formatting issues that conversion might present.
KDP will also convert DOC/DOCX and HTML files (and a few others) into an acceptable file format for you. Additionally, you can also use Amazon's Kindle Create software to convert a DOC/DOCX or PDF into a reflowable or fixed ebook file and fine-tune its formatting before publishing.
When creating an ebook to sell on Amazon, you'll trade the potential headache of working inside their proprietary file formats for the benefits of reaching a vast audience. For more details on preparing a file for KDP, comb through Amazon's extensive library of walkthroughs and FAQs.
Tools and Skills You'll Need to Create an Ebook
Before you begin preparing your ebook, finalize and edit your client's copy. (Text corrections can be a pain to implement once your ebook is already laid out.) Depending on your client's resources, you may want to hire a professional copy editor or perform the copyediting yourself, if you have that skill in your wheelhouse.
When your manuscript is ready, it's time for your client to decide:
If they want a reflowable or fixed layout ebook.

If they want to distribute via direct download or Amazon KDP.
You can create reflowable EPUBs using software like Sigil and Scrivener, or create them in Word and prepare them in a tool like Calibre. You can also prepare (reflowable) MOBIs in Calibre or Kindle Create. Knowledge of HTML and CSS is extremely helpful when preparing your reflowable ebook files (and in some cases, can be essential for in-house troubleshooting) but isn't strictly necessary.
To create a fixed layout EPUB, or a PDF you intend to convert using Kindle Create, use design software like InDesign—or, for PDFs, even tools like Word, Pages, or Powerpoint. If you're someone with design chops, consider creating a style guide for your client to approve before you begin layout. This allows your client to preview and approve the fonts and text styles you'll use throughout the book before you begin work.
A Simple Workflow for Creating an Ebook
Ready to move ahead on your client's ebook project? Here are some basic steps to organize your work:
Complete ebook content

Copyedit ebook content

Build and format ebook

Proof, QA, or test ebook

Revise as necessary

Upload to your website or platform of choice, or submit to Amazon KDP
Your finished ebook will be a powerful tool for elevating your client's thought leadership and generating leads. As their assistant, you have the opportunity to collaborate on a highly visible, accessible, and rich resource for their audience—and maybe even pick up a few valuable new skills in the process!
Want us to create and format an ebook for you? Get in touch!
Get tasks off your plate faster with the VA Starter Kit!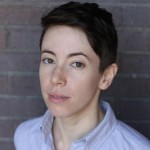 Meet Lee
Lee is a Brooklyn-based multi-hyphenate with a background in writing, design, media production, and the arts. Since 2014, he's been helping Don't Panic's clients launch books, start podcasts, design beautiful publications, and polish up their writing. Talk to him about Star Trek any time.
Work superpower: Finding the perfect word
Favorite cheese: Aged gouda
Go-to karaoke song: "Faith" - George Michael
Pronouns: He/Him/His
Beverage of choice: Ginger beer
Ready to meet your perfect VA match?
Focus on your best. We'll handle the rest.