Social media is a critical part of your marketing strategy. It's the way you define your brand's tone, personality, and point of view. It allows you to stay in contact with your fans and connect with new faces. And since great marketing content is born from a solid strategy and a step-by-step plan to enact it, it pays to have a social media calendar in place.
But 2020 has left many business owners wondering: How do you build a social media calendar that's crisis-ready?
Things change quickly during a crisis, and the messaging you approved last week may no longer be appropriate today. How do you strike the right balance between planning ahead and being nimble enough to pivot as needed?
When it comes to building a crisis-proof social media calendar, there are some tricks of the trade. Here's how to make sure you have a social plan that's well-thought-out but also flexible.
Know Your Social Channels
Different social media channels have different rules and expectations. Understanding each channel's pace and tone helps you find the right home for your brand and navigate the murky waters of crafting acceptable content for challenging times.
Twitter, for example, is fast-paced. There's seemingly a new trending topic every minute, and because things are moving so quickly, people expect a casual, "shoot from the hip" tone. You can be more irreverent and cheeky on Twitter, even when it comes to serious stuff (within reason!).
LinkedIn, on the other hand, moves more slowly. Content has a longer shelf-life, so that's important to consider when drafting posts or articles for the medium. And of course, since LinkedIn is for a professional audience, your tone here should always be a bit more formal.
There are many social channels to consider—from TikTok to Pinterest—and they won't all be right for you. Select a few that align with your brand and stick to those. This approach not only helps you to find the right audience for your content, but it also means that should a crisis arise that requires pivoting, you have three or four—rather than 10—social media channels to contend with.
Find a Home for Your Calendar
Now that you know what channels to focus on, it's time to find a single, shared location behind the scenes where you can pre-plan your content.
There are dozens of tools that can get the job done; it's a matter of preference. Some like to keep it simple with a Google Sheet; others prefer to use a tool like Trello to arrange their social media calendar.
Whatever tool you go with, make sure that it's easy for all relevant team members to access your social media calendar. Ideally, it's in a shared space on the cloud. That way, the content is always up-to-date, and anyone can adapt things on the fly. When a crisis occurs, the last thing you want is to be unsure of where to find the latest drafts of your upcoming social content.
Develop a Shared Language for Drafting Posts
Your crisis-proof social media calendar should be the source of truth for what's going on across your social channels. All relevant information should live there so that anyone can pop in and get an immediate, bird's eye view of current and future plans.
To ensure that everyone can quickly scan the content and understand what each future post will look like, develop a standard format for your draft social posts. This should be used across content drafts, regardless of platform. Each draft should contain the same relevant information. Things like:
Intended social channel
The date and time of publishing
Finalized copy for the post
Any hashtags, gifs, or images
Whether or not it's been uploaded into your scheduling tool
If the post is a standalone or part of a larger campaign
When your team all speaks the same language about social media, it means that anyone can leap into action in the event of a crisis. If your boss or social media virtual assistant happens to be out of the office, there's no need to wait for them to reply before moving ahead. Anyone on the team can confidently go into the shared social calendar, understand the content therein, and make changes as needed.
Get into the Groove
The next step in building a crisis-proof social media calendar is establishing a set schedule for your content creation and posting workflow. Your whole team should be on this same schedule. It doesn't matter what that is—it's about what works best for you all—but whatever you settle on, keep it consistent.
There are three major steps to planning social media posts: drafting, approving, and scheduling. Let's say the team agrees that Wednesday is the day to draft posts for the upcoming week. The manager reviews and approves the content on Thursday, and your marketing assistant loads the content into your social media scheduling tool on Friday.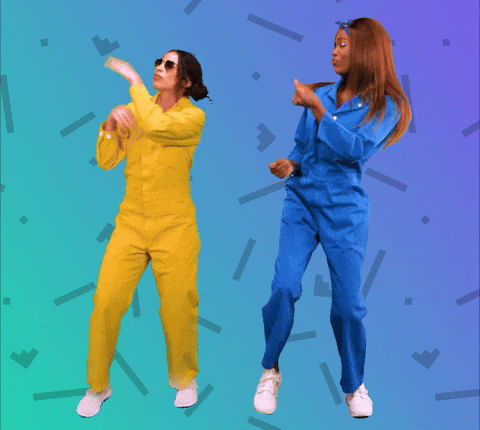 As you know, consistency is key when it comes to social media. Having a steady cadence for your posting helps you build an audience online. That's one reason it pays to get into a rhythm for creating, scheduling, and posting content. But setting a schedule for managing your social media isn't just important in good times. It's equally critical in bad times.
By settling on a regular schedule, everyone on the team knows where you are in the cycle on any given day. If a crisis pops up on a Friday, and that's your day to place everything into your social scheduling tool, you can stop the press on your new content before it's uploaded.
It's also important to keep this timeline relatively tight. While it might seem like a good idea to get all content for the next 30 days drafted, approved, and loaded into your scheduling tool at the start of the month, what happens if a crisis occurs within that first week?
You'll be stuck going into Buffer or Hootsuite and deleting all of your scheduled content. Then it's back to the drawing board to create dozens of brand-new, crisis-appropriate posts. What first seemed like a proactive, time-saving approach has suddenly become a major time suck. Make it easy to pivot away from planned content by only planning a week ahead. The exception to that rule is for longer-term campaigns, like those associated with a product launch.
Create SOPs (With Contingency Plans)
Standard Operating Procedures (SOPs) are critical for keeping your entire team on the same page. They can be used to outline any key processes, and social media management is no exception.
Creating a set of social media-related SOPs means that it's easy for anyone on the team to take on any task. By clearly documenting the steps, it enables anyone to step in and get the work done promptly, even if the person who typically handles social media isn't available.
If 2020 has taught us anything, it's that we can never predict what's coming next. Hopefully, we won't have another pandemic to contend with anytime soon, but a crisis can be anything! From a global recession to something more local, like a fire at one of your store locations.
That's why the other thing your social media management SOPs should include is an "in case of emergency" plan. When a crisis arises, you don't want to waste precious time panicking (you know we hate panicking!). Suppose you have outlined the steps for pivoting your social media plan when something troubling comes up. In that case, you'll be able to take action right away and minimize any potential communication-related damages. Make sure your crisis plan clearly outlines the who, what, when, and where so that your team can easily divide and conquer to get your messaging back on track quickly.
Regularly posting new content and engaging with your audience on social media is a critical part of any modern-day marketing plan. But when an unexpected crisis arises, it can throw your entire beautiful plan into chaos. That is if you don't have a crisis-proof social media calendar in place. By proactively taking these simple steps, you ensure that the social media show will go on, no matter what's going on in the world around you.
Get tasks off your plate faster with the VA Starter Kit!
Meet Rachel
As an educator, Rachel's success has been strongly linked to facilitating the learning process by giving students strong roots and allowing them to have the "wings" to spread that information beyond the classroom walls. For this role, the roots begin with critical thinking, innovation, and efficiency to ensure DPM's clientele gets what they need to thrive.
Rachel is a highly energetic, positive, and creative individual with a strong work ethic. Through her professional development, she has strengthened her devotion to helping develop others in their craft while using her creativity and innovative thinking. Being a problem solver, Rachel always ensures efficiency and efficacy in any task to exceed expectations.
Work superpower: Efficiency and attention to detail.
Favorite cheese: Brie
Go-to karaoke song: Wannabe - Spice Girls
Pronouns: She/Her/Hers
Beverage of choice: Tea! Hot or cold
Ready to meet your perfect VA match?
Focus on your best. We'll handle the rest.