Our purpose series continues! We've talked about how to find your purpose and why purpose is so important. Today we're going to talk about how to marry business and purpose in your business.   
So many entrepreneurs and startups today want to do purpose-driven work. And consumers are increasingly looking to businesses and organizations to help bring solutions with a 2020 study reporting that for the first time ever, people trust companies more than the government to drive social change. 
The reality is that companies have a strong influence over the problems we face today: from climate change to wars to inequality. If you're a business leader, you're in a unique position to integrate purpose into the core of what you do. We know this is a big responsibility but we're not here to overwhelm you, keep reading as we dive into how we can all work together to make it happen!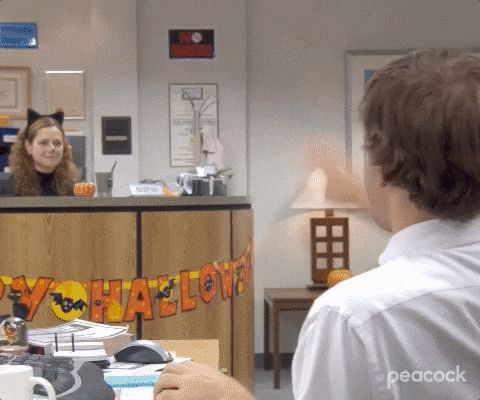 Determining How You Can Make An Impact 
So how can your company make a difference? It starts with finding a purpose or organization that you genuinely care about and want to support. You can choose something that is a natural extension of your business or you can choose something completely unrelated that is meaningful to you personally. No matter the number of people on your team or the budget you're working with, everyone can do something.
Here are some ideas for pursuing purpose within your business:
1. Create a Formalized Program
We've seen many companies create formalized programs to keep their purpose at the forefront of their daily operations. If you offer a product, you could consider a "one for one" model that companies like Warby Parker, Bombas, and Toms employ where for every purchase made, they donate the same product to someone in need. Another option is to commit to donating a certain percentage of sales to an organization. 
A volunteer day is an amazing way to serve your local community. Building this into your company's schedule encourages your employees to participate in giving back and, if your team is local, this is great for team building too!
Figure out how often you'd like to have a volunteer day – quarterly, during the holiday season, etc. If you have a remote team, will you volunteer on the same day in your local communities? Or can employees choose how and when they volunteer? Organizing a volunteer day requires some planning up front but it's an extremely rewarding experience and allows you to help multiple organizations.
3. Make a Donation
A recent study found that 70% of customers believe it's important for brands to take a public stand on social and political issues. Your clients and customers are paying attention to the charitable donations you make and while you shouldn't approach giving back for the sake of "good PR", you are likely to attract loyal customers when they feel aligned to the causes you support. Take some time to figure out which organizations are important for you to support (this is a great area to get feedback from your team). If you want some inspiration, here are some organizations that we support here at DPM. 
4. Offer Pro Bono Work
We love the quote, "When you have more than you need, build a longer table, not a higher fence." There's a lot of value in offering some pro bono work to local organizations or non-profits who could use your help. Whether it's building a website or consulting on social media strategy, bringing your skills to someone's business can help their growth immensely. Plus you can establish a relationship with someone in your community and serve as a mentor. Consider working with women or minority-owned businesses that may be underresourced or find somebody who is facing challenges that you faced when you were starting out. 
5. Support Local Communities
As a business owner, you get to choose how you structure your business and can integrate local support into your model. Things like hiring locally, purchasing from local shops instead of online when possible, and seeking out local vendors can make a big impact. If you have a remote team across different locations, you can seek out suggestions from members of your team and support their communities as well.
There's so much opportunity for businesses to show up and make an impact. Yes, it's a big responsibility but don't forget the privilege of being able to shape our teams, local communities, and society through the work we do. We hope you're able to participate in a few of these this holiday season and beyond!
Get tasks off your plate faster with the VA Starter Kit!
Ready to meet your perfect VA match?
Focus on your best. We'll handle the rest.