Ah, the exhilaration of starting a new project. What is it about that blank sheet of paper that creates such excitement—and terror?
If you're launching a new product, starting a new business, or revamping an existing project, you're likely overwhelmed with decisions to make. Who will you target? How will you fund it? And how do you want your creation to look?
For many business owners, that last question often triggers the biggest gulp. Creating a visual identity for your brand can feel like scary territory for those who aren't trained as visual communicators. Negotiating with external designers, communicating with an unfamiliar vocabulary, and knowing when to let go of the reins can be tricky.
Calm those fears with these do's and don'ts for styling your brand. These tips will help you prepare for design conversations, feel confident communicating, and lead your team toward something extraordinary.
DO: Conduct Your Own Research
Start by investigating competing brands in your industry. Look for commonalities. Do any particular colors or trends come up again and again? For what reasons, do you think? Would deviating from them be confusing, or would it make you distinctive in a smart way?
Look to other industries for brands that parallel your own, as well. Would you describe your business as the Warby Parker of smartphone cases? The Uber of old-timey bicycle enthusiasts? The Zappos of dog costumes? Pay close attention to what makes those companies visually recognizable, and consider how you can borrow or adapt for your business.
As you research, remember to bookmark things you like simply because they tickle your fancy. Inspiration can come from anywhere, and from any industry. Love a company's clever Instagram posts? Admire a particular logo? Save it for later, and reflect on why you're drawn to it.
DON'T: Mimic
Your new business is as one-of-a-kind as you are. Why shouldn't your branding reflect that? Allow your research to inspire you, but don't borrow too much or too directly. Lazy mimicry robs you of the opportunity to stand out, or worse—entangles you in copyright infringement.
DO: Hire a Designer Who Speaks Your Language
If you're hiring an outside designer, stick with someone who communicates well and appreciates what's unique about your business. In return, give them space to express their professional opinion, and trust their expertise. This may mean shelling out for someone who's willing to do research and collaborate, as opposed to a dirt-cheap, anonymous freelancer.
DON'T: Cut Corners
Affordable freelancers can be a great option for incidental projects. Elance and Upwork (formerly oDesk) are excellent, beloved resources for contractors and designers alike. But if you're in the early stages of building your brand, don't gamble with the big stuff like website development, logo design, and brand styling. "They just don't understand our brand," is a common complaint from businesses who skimp on a $5 logo from Fiverr, only to receive a result they hate. Choose your labor wisely.
DO: Be Clear from Day One
Remember all that research you did? It's time to use those discoveries to communicate with your designer and show the world what your brand stands for. That communication doesn't have to be visual—you can leave some of that to your designer. Instead, try bringing a collection of words or phrases you feel represent your business. Share the story of your business with your collaborators. Do your part to get everyone on the same page. Articulating your ideas and wishes makes everyone's job easier.
DON'T: Wait to Get Specific
"Big idea" decisions belong early in the process. Waiting until the eleventh hour to introduce new demands only creates tension. Pre-empt the need for time-consuming fixes late in the day (and frustration for everyone involved) by getting specific early on. Clear feedback fosters strong, efficient work.
In addition, pay attention to the words you use in your feedback. Beware of empty buzzwords (like "clean" or "minimalist") or impossibly subjective adjectives (like "amazing" or "stunning"). If your designer asks you to clarify your word choice, don't take it personally! It's an opportunity to widen your visual vocabulary.
DO: Be Adventurous
The early days of building your brand are your prime opportunity to be bold, brave, and distinctive. Your collaborators will find it easier to rein in outrageous brainstorming than to wrestle ideas from hesitant suggestions. (Or, like MailChimp, they'll turn that outrageous brainstorming into a reality.) Don't be afraid to voice a potentially cheesy idea—you never know where it might lead.
DON'T: Stop at Your Website
Your website may be Brand Styling HQ, but don't stop there. Once you've customized your social media channels, consider what other unique points of engagement you may have overlooked. What about delighting customers or clients with a snail-mail surprise? Does your audience use a second-tier social platform where you could show off your quirky side? (Case in point: Amazon's ultra-weird Tumblr.) Could your video content or invoice paperwork use a dash of style? Explore all those nooks and crannies to showcase your style.
Craving inspiration? Check out some of our favorite online businesses with top-notch style.
Get tasks off your plate faster with the VA Starter Kit!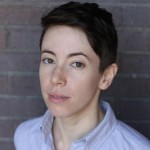 Meet Lee
Lee is a Brooklyn-based multi-hyphenate with a background in writing, design, media production, and the arts. Since 2014, he's been helping Don't Panic's clients launch books, start podcasts, design beautiful publications, and polish up their writing. Talk to him about Star Trek any time.
Work superpower: Finding the perfect word
Favorite cheese: Aged gouda
Go-to karaoke song: "Faith" - George Michael
Pronouns: He/Him/His
Beverage of choice: Ginger beer
Ready to meet your perfect VA match?
Focus on your best. We'll handle the rest.