Welcome to the most stressful chaotic wonderful time of the year!
Don't get me wrong, friends. I love this time of the year. I love the decorations, the traditions, the spirit of giving and community… but as a mom and a virtual worker, it's also a lot of work.
Family Traditions
On the family side, our holiday of choice is Christmas. We hauled in our tree and decked our halls the day after Thanksgiving, and it's been one thing after another ever since.
This is my son's first holiday season where he has any idea what's going on, so I'm feeling pretty joyful about building our family's traditions. We're reading Christmas stories, lighting advent candles, hanging a new ornament on the tree every night… It is truly a blast. And I'm so looking forward to the holiday parties, cookie decorating playdates, preschool Christmas tea, and everything else that comes with this awesome season.
Workplace Responsibilities
Then, there's the work side of the equation. We here at Don't Panic are all looking forward to our 12 days (eight working days) of much needed rest and reflection coming up December 23rd–January 3rd. It's the only time all year that we fully close up shop as a company, and I think that time is truly crucial to our team culture.
But just because we decide to take eight working days off, doesn't mean our clients expect any less from us! We have the same deliverables, the same retainers, and the same expectations on our plates as every other month of the year. We're doing twice the work in the first half of the month as we prepare blog posts, podcasts, and social media calendars, as well as double up on hours for our VA clients to make up for the time they'll miss during our break.
That means the most exciting time of the year in our personal lives is also the busiest time of the year at work. It's a lot to manage for us—and I'll bet you're feeling the same way. So, though we're by no means experts on this subject just yet, we thought we'd share a few things we're learning about how to make this season a little less stressful all around.
Next week Jenn will elaborate on how we get ahead on the work side of things. But today, let's start with making room for that precious time for family, friends, and traditions.
Keep it Realistic
If I had my way, I think every room of my house would be decorated from top to bottom. We'd have an entire wardrobe of red and green matching family pajamas. We would be baking Christmas cookies and building gingerbread houses and singing carols and performing random acts of kindness and and and…
Before this all makes me sound crazy, I should mention that I've never been quite this into the holiday season before. But this year with a toddler on the loose, I feel a tremendous responsibility to create that sense of wonder and holiday magic. And in my head—as for most parents, I imagine—creating holiday magic equals doing lots and lots of stuff.
In reality, though, there's only so much we can all do in a day. There are only so many activities a 15 month old can tolerate before the tantrums start, and there's only so much magic mom and dad can create after long work days before we get pretty tired and hangry ourselves.
So, we're learning to pare it down. Each night we read one small section of the nativity story, hang one ornament on the tree, and have a family dance party to "Jingle Bell Rock" (or whatever comes up on Spotify). Other than that, our day-to-day life right now is pretty normal. And if even our ten minutes of tradition start becoming stressful instead of fun, I'm learning to let it go and try again tomorrow.
Accept the Chaos
Try as I might, this is the time of year when I'm going to be finishing a blog post at 5 a.m. the day it is due. I'll probably be pulling an all-nighter on the 22nd to finish things up before the holiday break. I started planning for these assignments weeks ago, and yet I know this about myself. Something always comes up. Things always take longer than I plan.
Instead of fighting it or getting frustrated, I'm trying to lean into the chaos and enjoy the ride. It'll all get done—and as Becca and I like to remind each other almost daily, thank heaven we're not heart surgeons. This isn't life or death. Everything is going to be okay.
Then again, if you'd rather not be finishing up work in the wee hours, stay tuned for Jenn's post next week about getting ahead for the holidays in your virtual workplace. I know how much I'll be looking forward to her words of wisdom there!
Get tasks off your plate faster with the VA Starter Kit!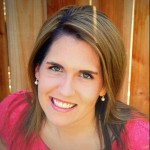 Ready to meet your perfect VA match?
Focus on your best. We'll handle the rest.