Virtual assistance is still a relatively new concept, and one that many people don't entirely understand. It's possible you might have stumbled upon our website and thought to yourself, "This is perfect for me!"
You look through the site and start ticking off the perks: we probably cost less than a full-time employee, we bring a variety of skill sets to the table, we are often available outside of normal business hours, and you don't need to put on pants to work with us. That sounds like a dream come true, right?
A Different Beast
But what you may not realize is that there is an entirely different etiquette for hiring a remote freelancer than there is for hiring a part-time or full-time employee. There are lots of important things you need to set up in order to work with a virtual assistant, but there are also some things you should avoid at all costs.
1. Forgetting the Foundation
If there's one thing we stress over and over, it's that training is an essential part of a successful client relationship. When we ask for a full week of training, don't scoff at us. From experience, we know how long it takes to establish a solid foundation to work from—take our advice and set aside the time. We'll still work with you if you don't, but we promise that you'll regret rushing to get to work without setting up processes and training.
2. Micromanaging
We know (or hope!) that you have systems in place and know exactly the way you want something to be done. But, try to remember, you're delegating these tasks to an assistant for a reason. They need to get done and you've got more important fish to fry. You don't have the time to micromanage small tasks.
The mistake here is not that you want things done correctly and on time. It's that you're paying someone to take things off your plate, but you're not letting those things go. Train someone (that you trust) to do these things correctly, and then release control so you can get back to doing what you love.
3. Not Managing at All
We're committed to exceeding your expectations when it comes to deadlines and quality of work. However, we also need your help from time to time.
If your virtual assistant needs something from you in order to complete a task (i.e. a login, an image, a rough draft, etc.), and then you don't give them access, they're not going to be able to deliver the final product on time.
Likewise, if you ask them to schedule something for you but don't update your calendar to let your assistant know when you're busy, you risk them scheduling an appointment when you aren't actually available. They've just wasted their time, your time, and your colleague's time trying to schedule that important meeting.
Your VA hates to miss a deadline, double book you, or waste the time you pay for. So help 'em out, would ya?
4. Being Unresponsive
There's not giving us access to things we need because you just forgot, and then there's completely going AWOL.
If you don't communicate with your virtual assistant, they can't help you. VAs need direction; they need to know what you want to be done, and sometimes they have questions. This isn't to make your life harder, it's to make sure they're doing exactly what you want and how you want it done. They need to communicate with you to work with you. So please, reply to emails and answer calls.
It sounds obvious, but you would be surprised how many people hire a VA and then hide out in what is presumably a remote cave while their assistant is trying to take care of business.
5. Not Communicating Clearly
As much as we'd like to, virtual assistants can't read your mind. When your VA asks you when/how you'd like something done, you need to let them know—and you need to be completely honest about it.
If you say, "Just do it when you can," and then get frustrated when it isn't finished in two days, you weren't being clear about your expectations. Similarly, if you're frustrated with the way your assistant is doing something, say so.
When communicating your preferences and expectations, understand that intentions and meaning can easily become lost in translation through text or email. Sometimes a call or video chat is necessary to solve a problem, and that's okay! Opening the lines of communication for constructive criticism allows for a healthy working relationship. After all, your assistant's job is to make your life easier, not more stressful!
6. Living in Crisis Mode
Plan in advance. No one is going to benefit from you asking for a new blog post that needs to publish ASAP at 4:30 PM on a Friday. Most projects take some planning (and a few revisions) before they are ready for the public eye. Not every project needs to be a last-minute emergency assignment; allow for an appropriate amount of time for work to be completed.
Not living in crisis mode also means you can't sit on projects in the middle of of revisions. You may have planned ahead and asked your VA for a post a week in advance, but it doesn't make a bit of difference if you wait to provide your writer with revisions until 9:00 PM the night before it is scheduled to be published.
The important point here is that a good virtual assistant wants to deliver the best possible product that is going to help you be the most successful. But that can't happen if you constantly ask for detailed tasks to be completed at the last minute. Emergencies absolutely happen, but they don't happen every day (unless you are a brain surgeon, but then—get outta here! This post isn't for you!).
7. Not Respecting Your Assistant's Time
Working with a virtual assistant means they are sometimes able to work nontraditional hours. This setup is often intentional because virtual workers usually have lifestyles that prevent them from working a 9-to-5 job, whether by choice or obligation. Working for you might even be their second (or third) job! You've likely hired a VA because you can't afford or don't need a full-time assistant in-house, so this arrangement is mutually beneficial.
But a common problem arises with this arrangement: you hire a virtual assistant to work 10 hours per week, but expect them to be available for you 24/7 at a moment's notice. Even if only 10 hours of projects come up, tuning in to your needs all day, every day is more than a full-time job.
Your assistant is balancing work for other clients (probably), personal responsibilities (definitely), and a social life (hopefully) in addition to watching out for your assignments. If you email something to your 10-hour assistant and don't hear back for several hours, that's normal—and it's fair considering the contract.
Help Virtual Assistants Help You
Hey, Boss! Virtual assistants want to help you, really we do. But we've got to work together to make this relationship successful. If you can avoid these mistakes when working with a virtual agency, we just know we'll be able to make your life easier in whatever way you need it most.
Working in this uncharted virtual world can be a lot to handle, especially if this is your first agency relationship! If we can keep an open and honest line of communication, we'll get through it together.
Get tasks off your plate faster with the VA Starter Kit!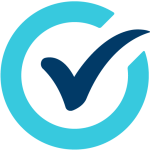 Ready to meet your perfect VA match?
Focus on your best. We'll handle the rest.