It's amazing how much can change in just over a month, isn't it? The last work from home roundup covered the 5 Hs of late March (healthy, happy, hopeful, helpful, and honed-in). And, as semesters and school years end for many of us (what does that even mean), things are still changing and updating. So, here we go.
Work From Home Round Number Dos/Ni/Zwei!
(Can you tell the Duolingo lessons are paying off?)
To avoid overwhelm, we'll be keeping this one quite a bit shorter and more digestible. We're all a bit overextended right now. No need to have the resources meant to help you actually hinder you.
Healthy
An increase in demand for workOUT from home instruction must be met. Yoga with Adriene is a fan favorite around here. Not only is Adriene's voice and humor exactly what you might need right now, but her instruction is also completely focused on nonjudgment and meeting the mat exactly as you are. Any strength building, increased flexibility, and weight loss is merely a bonus in our books.
Even if you don't click the link and follow her channel, we'll just leave you with one of our favorite Adriene catchphrases: Breathe like you love yourself. ❤️
Happy
No one:
Literally no one:
Shafer Vineyards: Here's 6 recorded hours of sheep chillin' in our vines.
*190,000+ people lose their collective mind. Us included.*
Hopeful
Alright, aside from #SGN, it's hard to know where to go for hope these days. Biggest recommendation? A socially distanced walk in your neighborhood. Just saying hello or waving to your neighbors can give a lot of hope. Ann Handley agrees in an early April Total Annarchy letter.
Helpful
For the parent who's now doubling or tripling their duty with online learning (that may even extend into summer?), how about a guide on how to effectively manage both (or all)?
Pro tip: those post-lesson rewards are excellent post-work rewards to squeeze in during Pomodoro breaks.
Honed-in
The Don't Panic team has taken to incorporating more of Brené Brown's work into the behind-the-scenes operations. We're exploring, as an entire team (not just leadership), how to be more vulnerable, experience courage, and have difficult and necessary conversations together in order for each of us to grow into the leaders we are.
In that vein, we'd like to share and encourage listening to Brown's newest podcast, Unlocking Us, which "reflects both the magic and the messiness of what it means to be human". If we've been gifted anything these past couple months, it's the increased awareness that we're human first, productivity machines second (or maybe even third or fourth). You can't be the latter without the former.
Get tasks off your plate faster with the VA Starter Kit!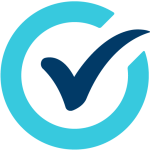 Ready to meet your perfect VA match?
Focus on your best. We'll handle the rest.