Long ago, in a galaxy far, far away, I launched an advanced series on search engine marketing to cover everything you need to know about using SEM for your business.
In our first installment of (Ad)vanced SEM, we walked through the key elements of your SEM ad—the text and visual piece that appears in the ads section of your prospective customer's search engine results page when they search for terms related to your business.
But how exactly do you target those prospective customers, making sure the right audience is seeing your ad? Well, dedicated fans, the second post of our series is finally here, and we'll be covering exactly that—how to identify your targets.
Targets are just a fancy SEM term for prospective customers. These are the people you want to click on your ads, bringing them one step further to purchasing your offering.
The way you target potential consumers in SEM is through keywords. Although Google and Bing do offer specific bids by gender, age, and location, this data isn't as concrete as with Facebook ads, for example, so keywords remain the primary tool for targeting specific SEM audiences.
To cultivate the target audience for your SEM ad, follow these five steps to compile all the different keywords that your target customers may be using to find your company.
1) Start With Keywords Related to Your Brand Name and Industry
This first step of your keyword identification process will be by far the easiest and most obvious. You'll start with the basics—the name of your company, your industry, your products, any abbreviations or other versions of your company, brand, and product names, and other common brand associations.
If your brand name or other associated words are commonly misspelled, include those incorrect versions as well. Though AdWords does allow broad match bidding for phrases, similars, and misspellings, including the exact matches can help you with bid pricing later on—but we'll talk more about that in the third installment of this series.
2) Identify Major Buzzwords From Your Website and Blog
Especially if you've already made a major SEO push with your own website, that's a great place to identify more target keywords for your SEM ads. After all, even though SEO and SEM work differently, the target keywords are typically the same.
Go through your company's mission statement, offerings pages, blog, social media profiles, and any other public text to remind yourself of keywords and phrases commonly related to your offering and your industry.
Check your Google analytics to identify which blogs have resonated best with your audience in the past. What social media posts have received the most retweets, likes, and shares?
Remember, you're looking for terms related to products or services you offer, common problems or questions related to your industry, words from product names or descriptions, and anything else that your customer might type into that search bar.
3) Comb Competitors' Sites for Keywords You May Be Missing
It's funny how different people can talk about the same thing in the same language using completely different words. Whether the differences are regional, cultural, or brand-specific, it's possible that your competitors (and therefore your shared prospective customers) are using words to describe your product and industry that you've never even thought of.
Identify your main competitors, then comb through the competitors' websites, social media profiles, and other online activity for keywords you may be missing. Some will be so obvious, you'll be shocked you didn't think of them first.
Note: If you have a well known competitor, you could potentially bid for that competitor's company name and branded assets as keywords—but that can be expensive and doesn't always work. We'll talk more about this in our next article on bidding.
4) Think Like Your Customer
As someone who eats, sleeps, and breathes your business and industry every day, it's easy to be "too close" to your own product, forgetting how your more distant prospective customers may be thinking about your company. But every customer doesn't know your business as intimately as you do, and they may not be familiar with the same keywords that you naturally think to associate with your product.
This is the time to take a step back and think like your prospective customer. If you were to Google something about a company in your industry without knowing anything about the industry, what would you type in? What are the less technical terms for what you do? What problem does your product solve? Answering these questions will lead you to more potential keywords outside those you've already identified.
5) Use Google's Free SEM Keyword Tool
As a Google AdWords user, you benefit from a range of free tools created by Google to improve your ad buying experience. One of these is Google's free Keyword Planner tool, which helps you identify keywords commonly used by your target audience.
To use the keyword planner, input your current keywords into the tool, and you'll get a list of alternatives to try. Typically I find that the keyword planner's results are very vague and require a good bit of sifting through—but you'll occasionally find a diamond in the rough.
Congratulations! After following these steps, you should have a solid list of keywords for your SEM targets. Stay tuned for further installments of our (Ad)vanced SEM series, where we'll dig into the specifics of bidding, match types, and analyzing your SEM results.
Get tasks off your plate faster with the VA Starter Kit!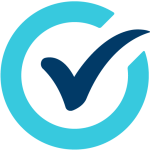 Ready to meet your perfect VA match?
Focus on your best. We'll handle the rest.